Introduction
"SS Kaiser Wilhelm der Grosse" (119 year old passenger expressliner)
Fascinated by this beautifull 22,5 knots, 197,7 m long Atlantic runner, built by Vulcan shipyard Stettin, and launched in year 1897, 119 years ago, I started exploring if there would be any build plans available for building a model of this super liner. The "Kaiser Wilhem der Grosse", short KWdG was the first luxurious German twin screw fourstacker of the North German Lloyd for the Bremerhaven-New York route and became awarded with the blue ribband for fastest Atlantic crossings at turn of the century.
The ship was initialy equipped with two 3-blade counter rotating screws and later on with two 4-blade screws with blades seperately bolted to the hubs. The ship has a streamlined hull (stern underwater shape) with underwater rudder system, as we also know from Cunard`s "greyhounds" twins (Mauretania and Lusitania) later on, built in 1906.
Due to the size, the models length should not exceed 1500 mm and so I chose the scale 1:144, resulting in 1372 mm overall length. Knowing that it's a tough and ambitious scale to tackle, at least there may be some few photo-etched general parts available in 1:144, for use, if my house made build capability can not deal with.
Unfortunately I could not find any plan, but found some for modelists valuable historic detail information on the web. With a portion of luck I also found and bought an odd set of the card build KWdG, which is out of production at the moment, totally sold out, and perhaps may find a revival by end of this year, acc. to the editoring and Publishing company. The card version may give important (when enlarged) rating for my model and it`s fitting out at a very much later time.
To get along now, I am designing my own frame-plan after the gathered information, for keellaying and kicking off the build this summer, as my "HMS Pegasus", Swan Class is in the completion phase at the moment.
This project shall probably be my greatest challenge since I started building model ships, and I estimate that it may take between 2,5-3 years to complete as a static POF scratch built model
Nils
Preperation phase.......
Build log part 1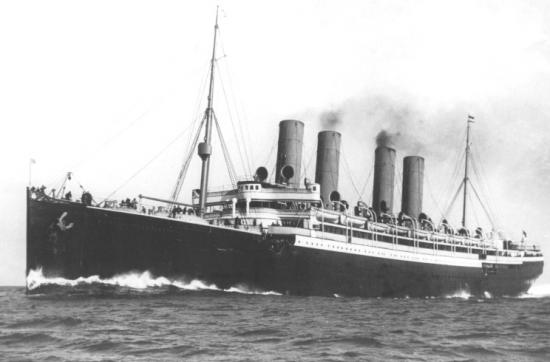 The four funnels are situated in two groups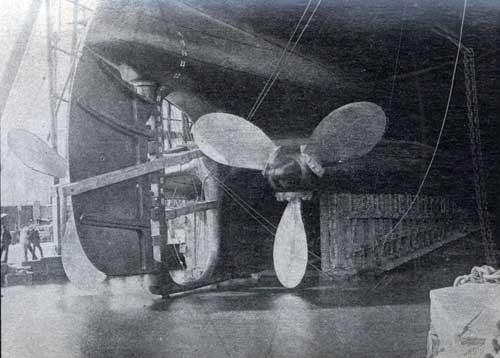 here still the originaly equipped 3-blade screws with bolted on blades. The center window outcut is not for a third propellor (like Titanic), but for preventation of fouling the slightly overlapping prop-circles, stagered in propshaft lengths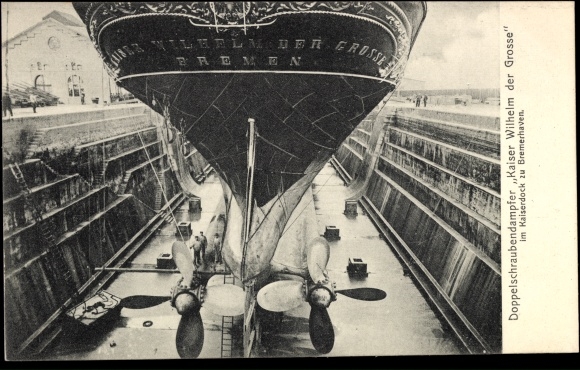 this dry dock pic shows the four-blade screws (note the seperate bolted prop-blades to the hubs)
The card model in scale 1:250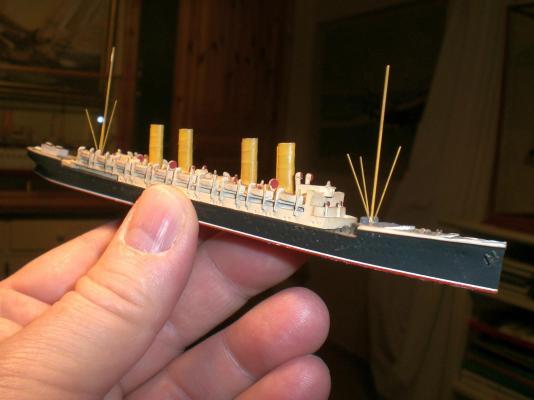 This is a mini cast-model in scale 1:1250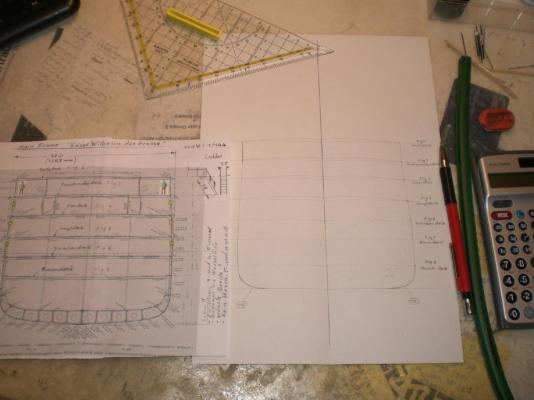 starting with the frames design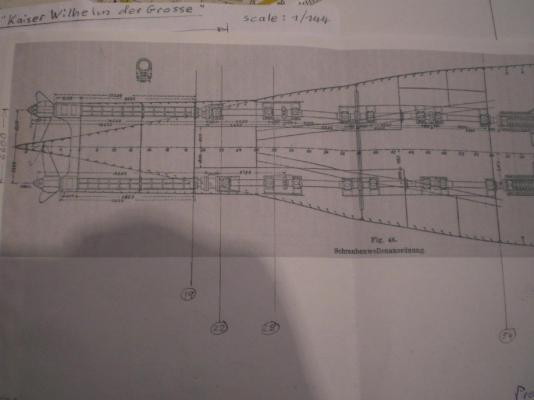 note the different propshaft lengths, the prop circles are a bit overlapping within the centre window outcut area at the stern heel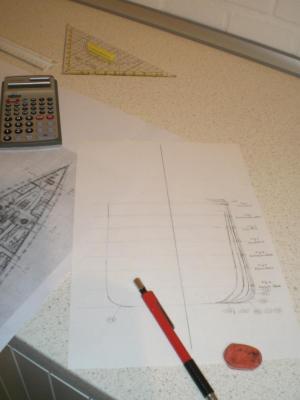 further with frames plan.....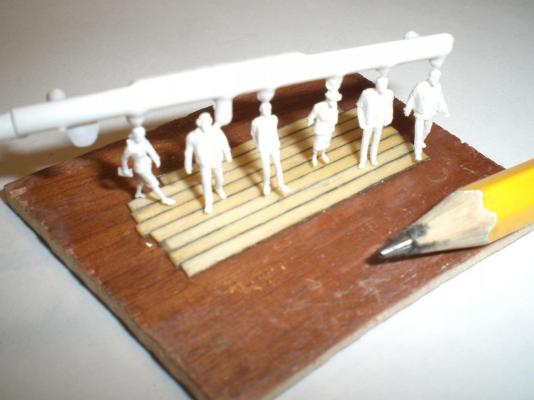 here a little mock up for the width of deck planking (2mm) versa figurines of only 12 mm hight in scale 1:144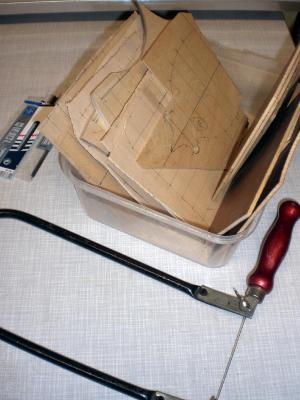 this plastic box already contains the raw ply-wooden frame outlines (26 frames), ready for cutting out the contours. For the frames I am using up all my "left over" plywood
Nils
Edited by Mirabell61, 14 January 2017 - 10:27 AM.