Hello MSW,
It took quite a while but I finally decided on the boat to build. I have a too long list and will probably not come close to building them all. As I have said before I live in a small house without room to to display large boats. The options are build small boats or build in small scale. This time I chose small scale at 1:200 and cross my fingers that I do it justice.
The US Coast Guard Pequot (WARC-58).
During WWII this cable ship laid top secret Indicator Loop cables to protect harbors from German U-boats. Her mission ranged from the ports of Virginia up to Argentia, Newfoundland.
The Pequot was built in 1909 by the New York Shipbuilding Company in Camden, New Jersey with the name General Samuel M. Mills and first commissioned as an Army mine layer. As a twin screw ship she was able to conduct the critical maneuvering required for precise cable laying operations. The Pequot had a length of 166' and a beam of 32'. With a draft of 13' she displaced 1106 tons. During wartime the crew consisted of 6 officers and 63 enlisted men. The ship was armed with two 20mm automatic fire cannons. On top of the rear cabin her signal letters and radio call sign, NRFQ, was painted so aircraft could raise the ship on the radio. The Pequot's official visual call sign as designated by the Chief of Naval Operations was W58.
Pequot was named after an Indian tribe resident in Southern Connecticut, members of the Algonquian language grouping.
From the information and pictures I've been able to able to find the Pequot and her sisters were of riveted steel for the hull and maim deck housing. Above that she was wood. So it look like I'll be re-studying the build style of MSW member Nils (Mirabell61).
Bob
As the General Samuel M. Mills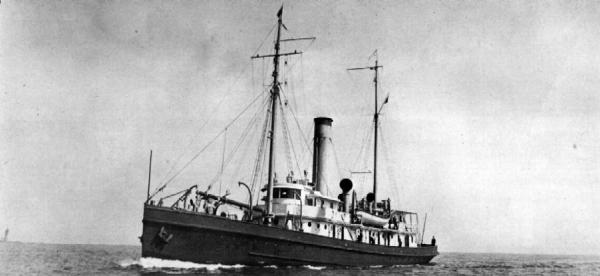 As the Pequot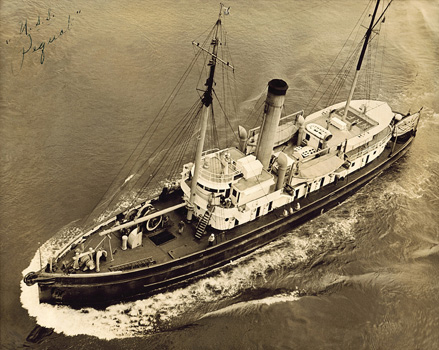 Edited by Cap'n'Bob, 23 October 2016 - 06:58 PM.