Hello all,
Well I'm seriously thinking to make my own shrouds and ratlines because the own from my kit dont look so very nice and i think it would be a cool experience to do it for myself. Some very friendly people here on the forum have given me allready some links to start out with it. And offcourse I search on google for more details on the ship im building at the moment (HMS Bounty 1:110 by Revell).
Now the funny thing how shall I start and what shall I cut away, drill or glue hahaha. This is my second kit and my first sailing boat. So im really overwhelmed and maybe I make it too difficult for my first sailing boat....who knows.
Well I found some info in the book Anatomy of the ship HMS Bounty on how the shrouds are
fixed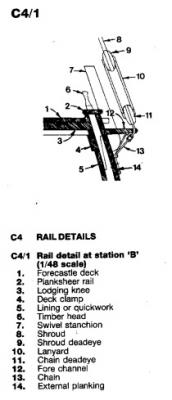 So this is what I should try to accomplish with with the scale in mind offcourse
And this is what I have: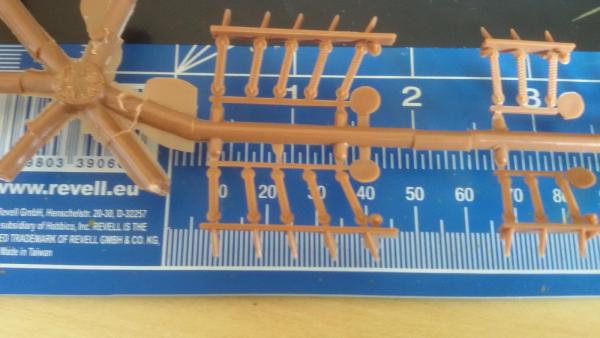 Im thinking to leave the Forechannel, Chain and external planking as it is. Than maybe I could find away to connect the chain deadeye and lanyard to this piece.
I have found also the shop syrenshipmodelcompany where I could buy some stuff to try to make this.
I was thinking to buy a bunch of 3mm deadeyes. But what kind of size rope for the Shrouds and ratlines is a big question for me.
So I share this whole story in the hope someone has some tips and maybe someone could tell me what size os rope would be good for the shrouds and ratlines. Maybe there are also people who think has done this on the Revell kit and can talk from experience how theye have done it.
Grtz Ray