This the start of my next build the "Trabakul" by Marisstella:
First up I would like to thank Marisstella, especially Zoran, not only for this great kit but also for the fantastic service and patience of putting up with my endless questions some of which were not that bright. That being said two of the concerns I had were the instructions and the shipping from Croatia and to that Zoran e-mailed me the plans and instructions. They looked real good with lots of pictures showing pretty much everything one would need, then to top it off the shipping was free ( not sure if this offer is still on you will have to check with Zoran) so I went for it putting my other kits back a little further on the list.
Time to Start:
Upon opening the box I was first impressed by the amount material it contained. This is a single planked hull, my first, so I guess I was expecting a lot less wood. I'm thinking maybe they know my skills with wood and just sent lots of extra as a way of me not bothering them anymore

. I went through all the packages and billets and everything looks excellent, one thing that did stand out is the fine laser cuts in the billets much finer than I have seen.
The strip wood all looks real nice and of good quality even the dowels are straight (a real bonus!!).
Reading the instruction book and going over the plans there is some challenges ahead, one being the interior which is completely finished (another first for me).
My plan is not to bash this kit what so ever and just build as is, now I said this is the plan not a promise

.
Here is the box and contents: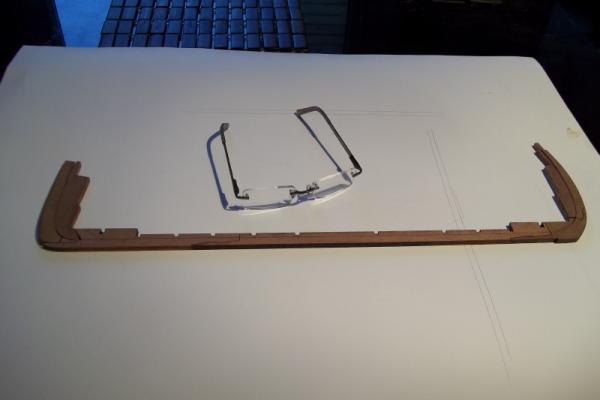 all pieces sanded and dry fitted. a little tough getting pieces out of billet but nothing unmanageable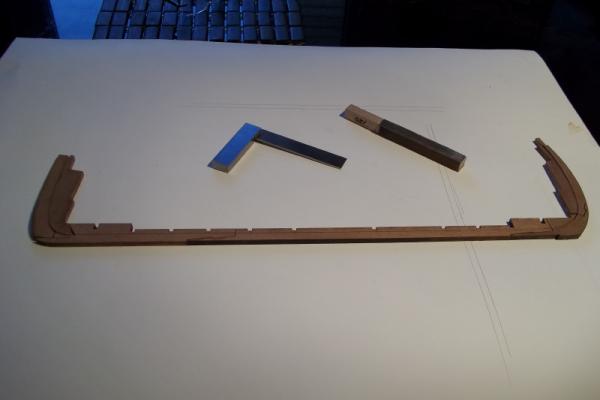 a glass kitchen table is indispensable for this hobby, everything so far has gone well. Lots of charring but easily sanded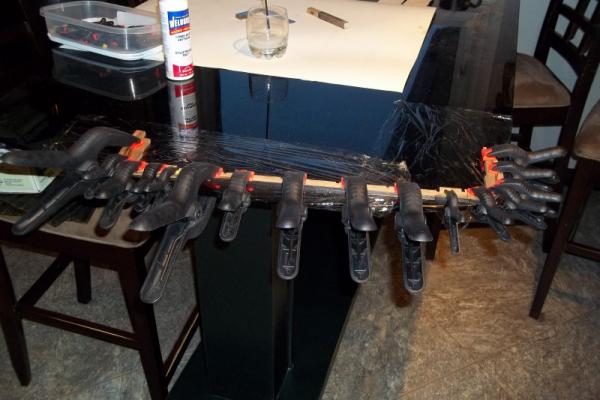 More to come, seem to have misplaced some pictures