Well I went and bought me a rolling mill so I would not have to pester a friend who had a bead roller I have used. Used for what you ask? A rolling mill purpose is to flatten soft wire, brass, copper, soft mild steel, even aluminium. The rolls are adjustable so one can get different widths and thicknesses for each gauge of wire. The flattened wire can then be used for a number of things like, mast bands, straps. hinges and more.
The rolling mill I purchased is one of their economy models (lowest cost ) and weighs 50 plus pounds. It is about 8.5 x 8.5 x 12" with handle.Granted you can make alot of flatten wire in a short time and will not have to use this tool often. But hey you know how us model builders like "Toys=Tools "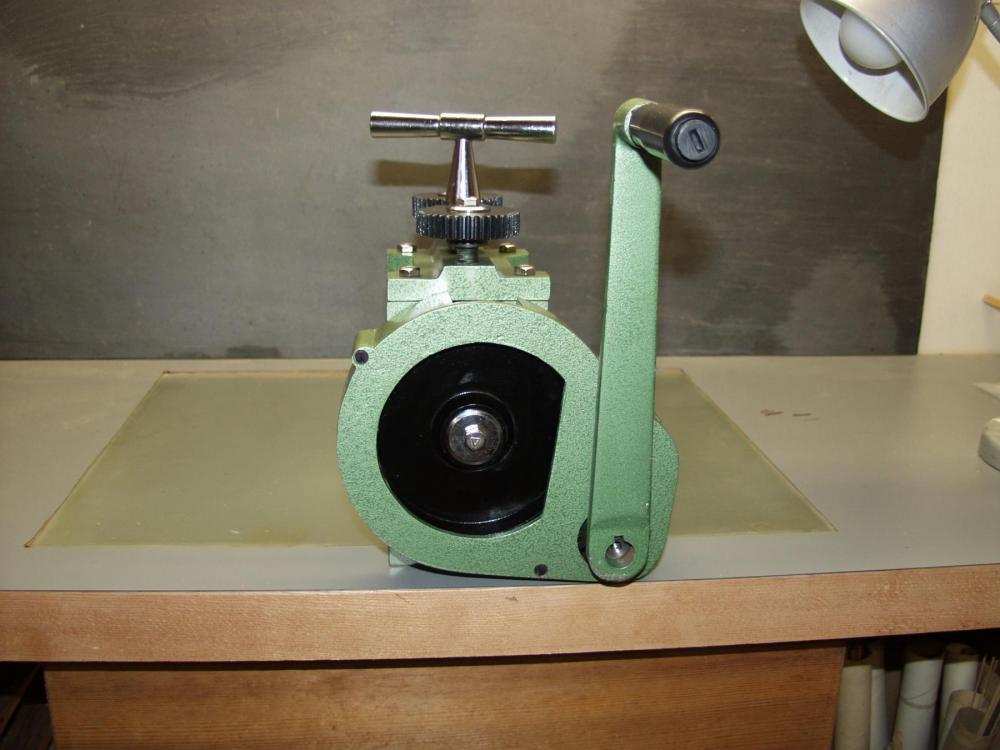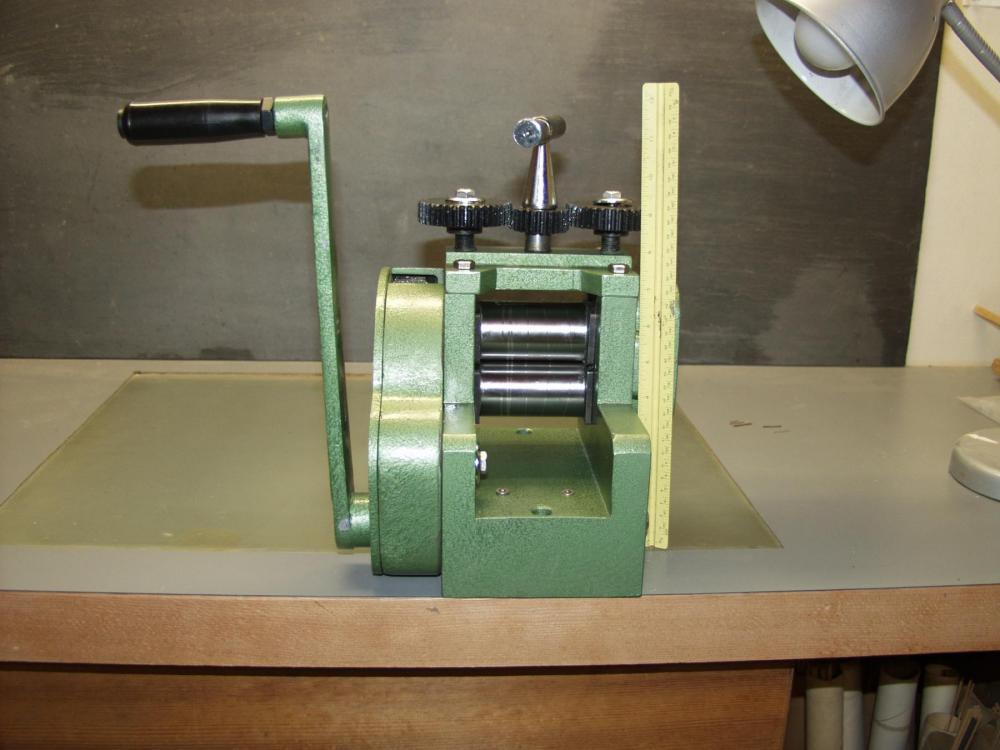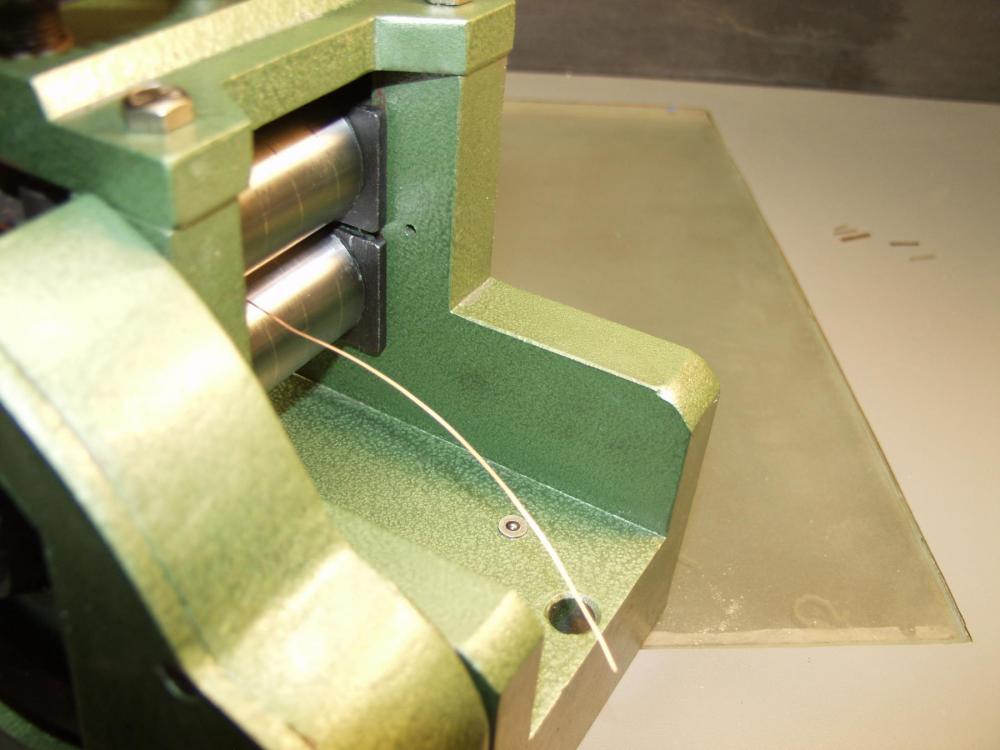 Here is a sample of flattened wire.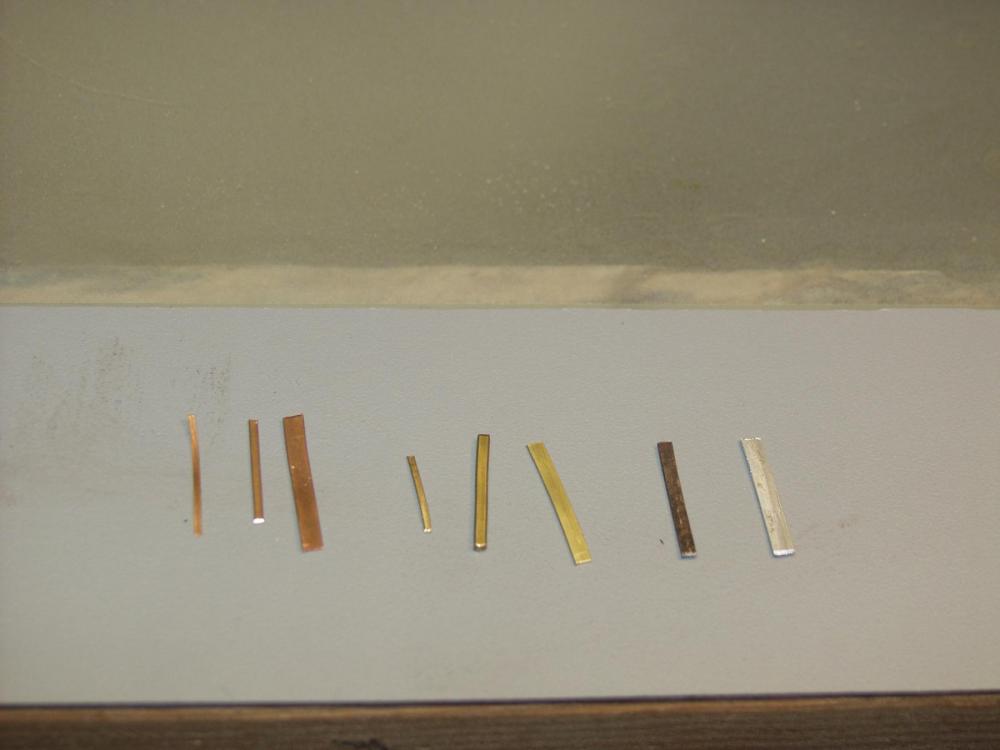 Here are some bands I have made for a project.