Hi all.
In my last model (is coming soon) I've been challenged to make some more metal work.
So I decided among others to deal also with the shackles. You know, the nautical item shaped as the Greek alphabetical character "Ω"...
I didn't want to spoil my lazy way of making models, so I made relatively reasoning...

Perhaps someone has also found an "easy" way to make shackles but I'm happy with my way.
Consider, I managed to make 12 pieces in 40 minutes, with minimal failure...and there are over 30 shackles in my model.
Just give me a few days time, to set up a presentation.
Thx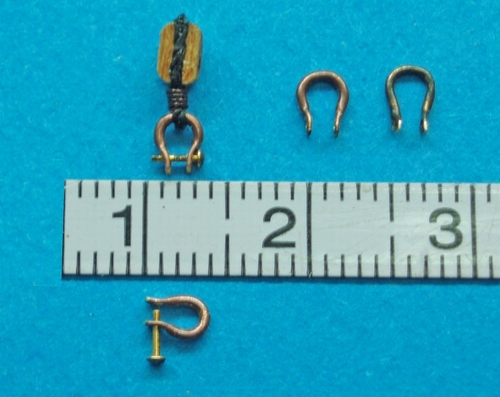 The ruler is in cm.