Now the lines are redrawn I have started firming up some of the other lines. The keel, rabbett and false keel were adjusted in size and the beakhead shape adjusted slightly to cope (I ended up using some of Waynes circles listed up above to get the angle looking better). Then these lines were transposed over to the body plan.
Here are the full size adjustments over the old.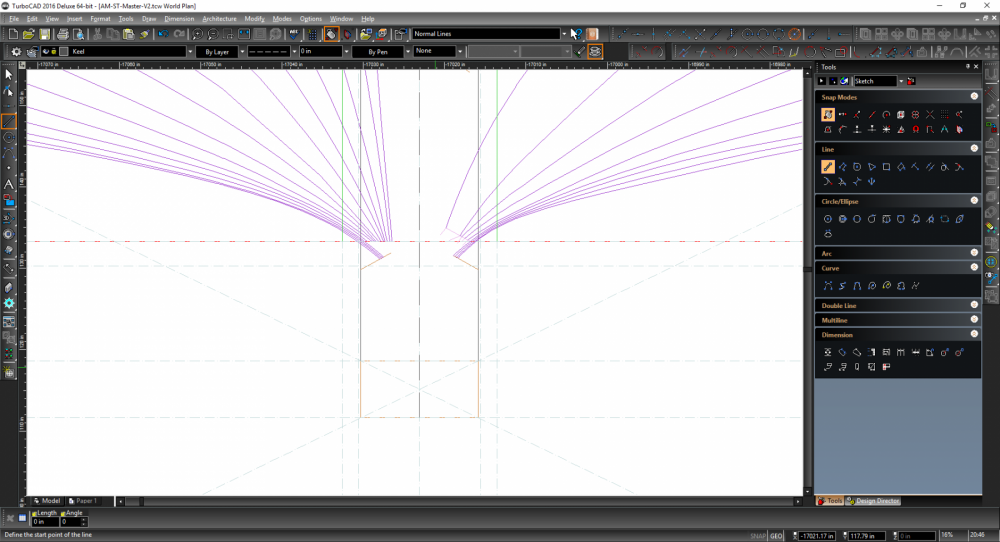 and the adjusted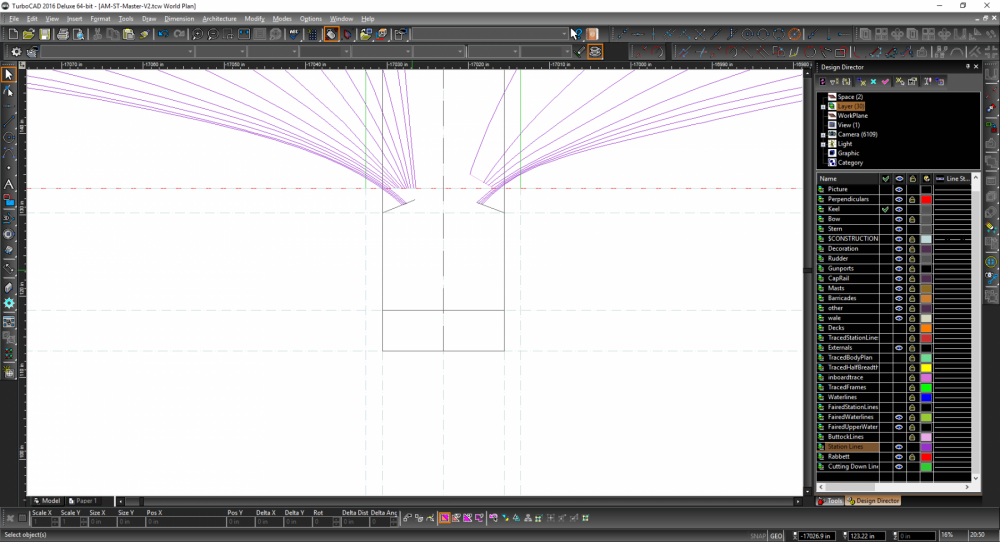 After this I drew in the new 'cutting down line',in my last research log this was covered in huge detail (or to put it another way some valiant souls spent three pages of log correcting my mistakes in understanding). Anyway this time I drew a vertical parallel line 9.5 inches either side of the centerline and copied it over the profile from that.
Here is the stern side, the cutting down line is green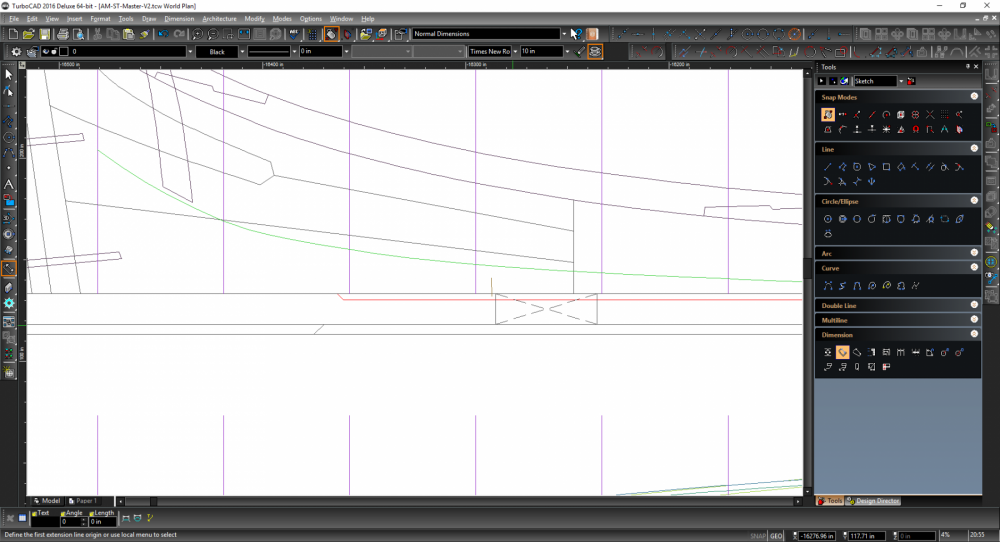 My next 'major' task is to get the frames drawn in so before that I tidied up some of the joints and then corrected the gunports. As with the cutting down line I have covered this already and the basic purpose is to ensure the lines lose any angles caused by bad tracing. End result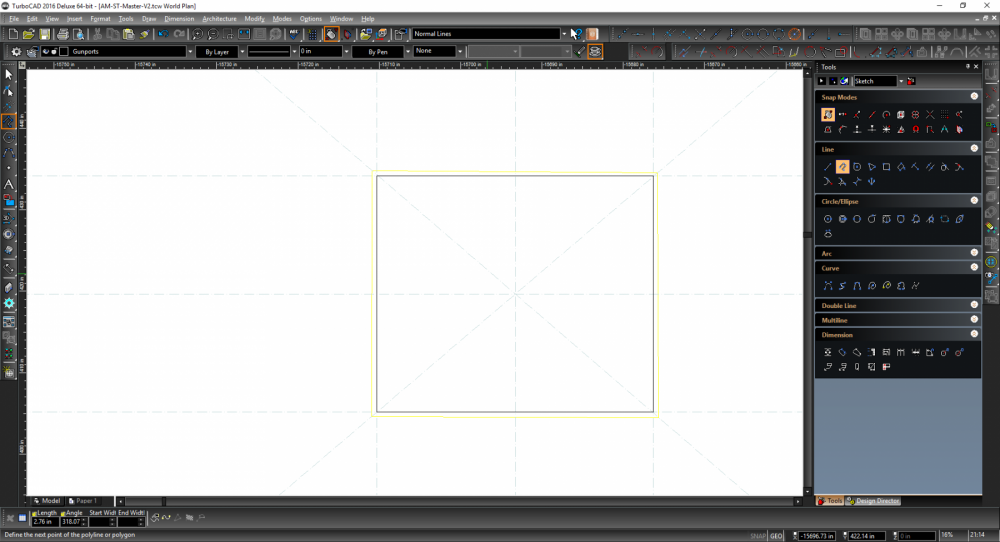 The key being to remember the horizontal lines are not always horizontal to the keel.
With some of the rest of the ship..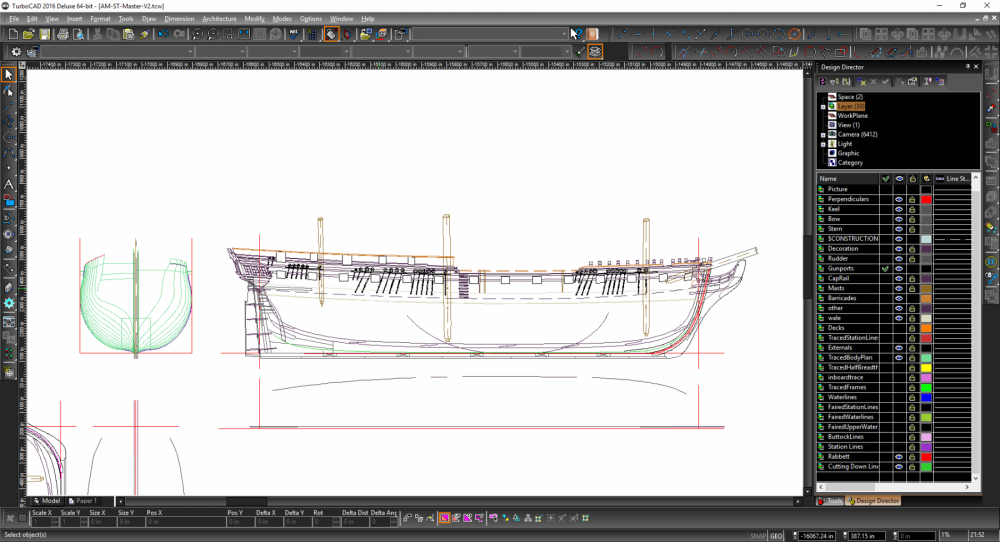 Port cills were quick and easy. I decided on the gap I wanted them to stick out and the followed the following procedure.
Add angles construction lines along the top and bottom edges
Add vertical construction lines the distance I wanted them to stick out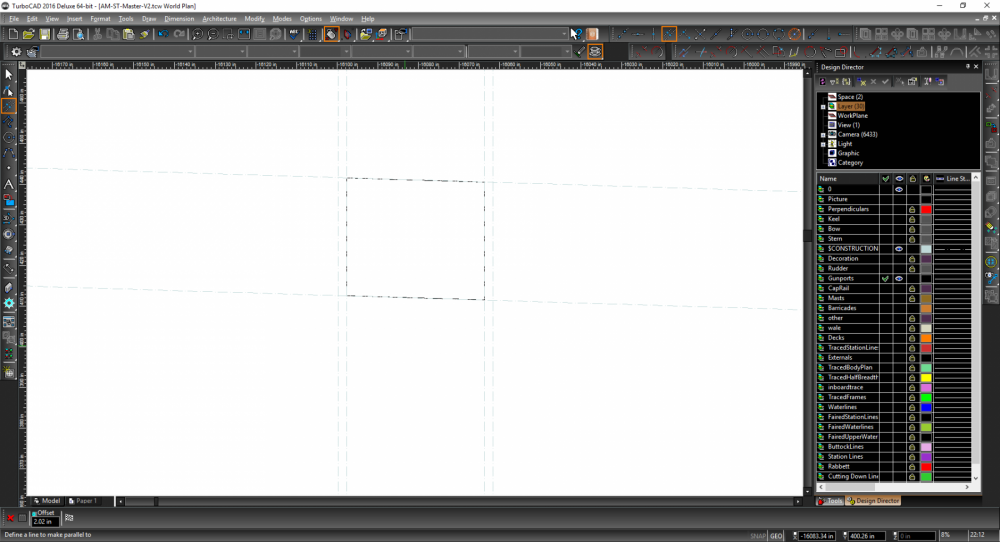 Add a parallel construction line at the top 5 inches away and two of the same type 3inches away from the lower edge of the port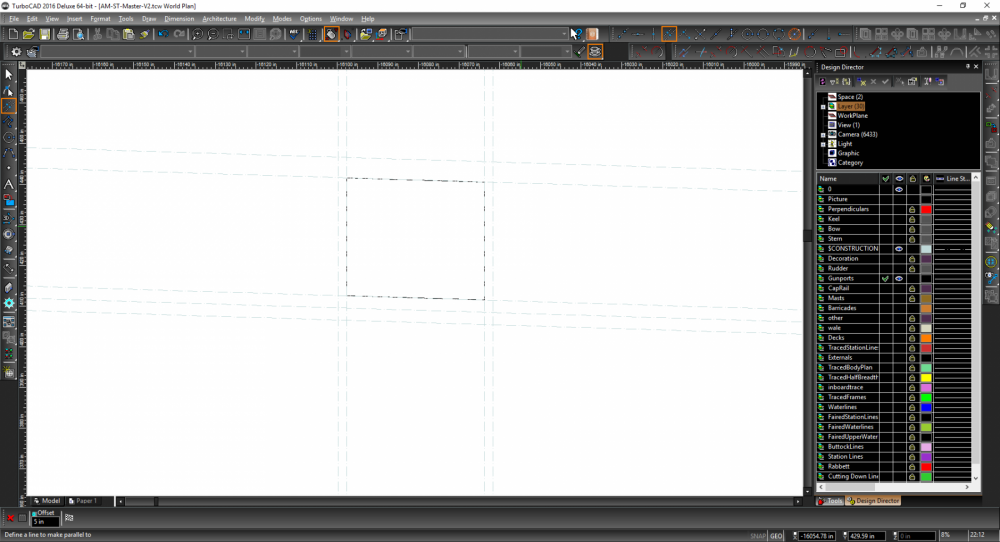 Draw the cills in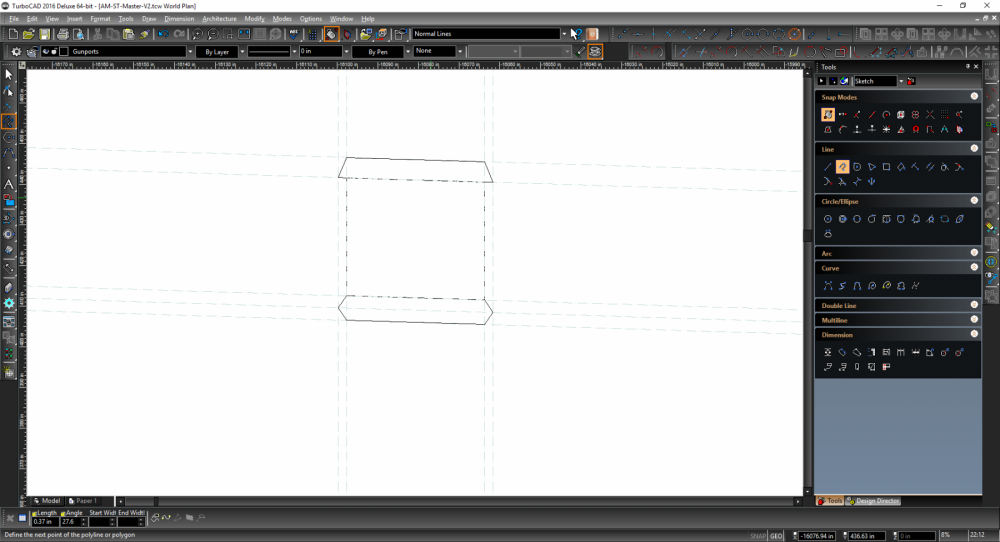 Remove the construction lines.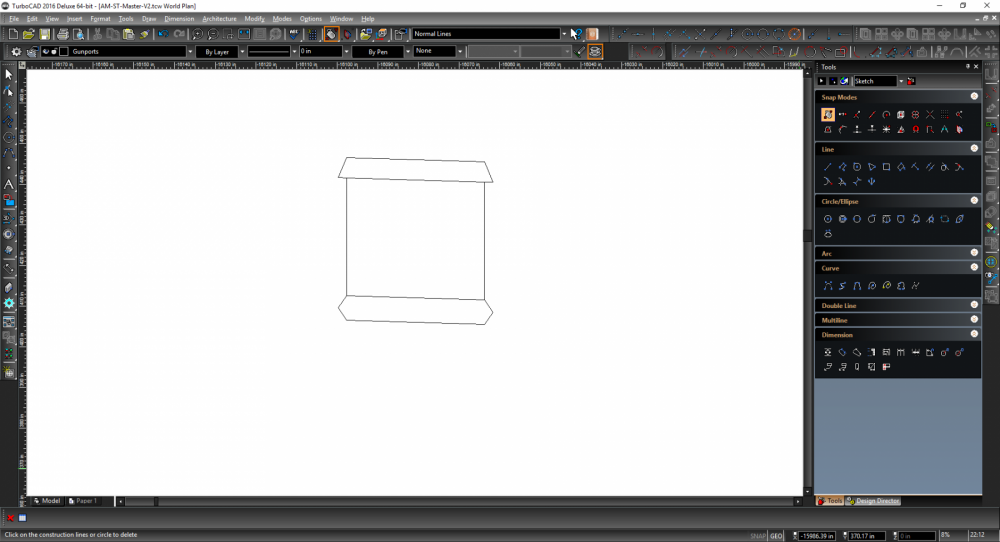 Finally I moved them all to a separate layer as I had originally drawn them as part of the gunports but decided they belonged more closely with the frames as they would not be visible as the gunport would.
Next up the large job of the frames.