As if two builds are not enough here is my third.
I just received this last week, it is MarisStella's latest kit, and was going to wait for awhile but could not resist the temptation to start her. I wonder with the name Stefano is it a him? I won't go into the history but it is quite interesting and there is a book written about it.
At 1121 mm long it is going to be a big build, it has copper plates and photo etched brass fittings which I believe is a first for MarisStella. As always with MarisStella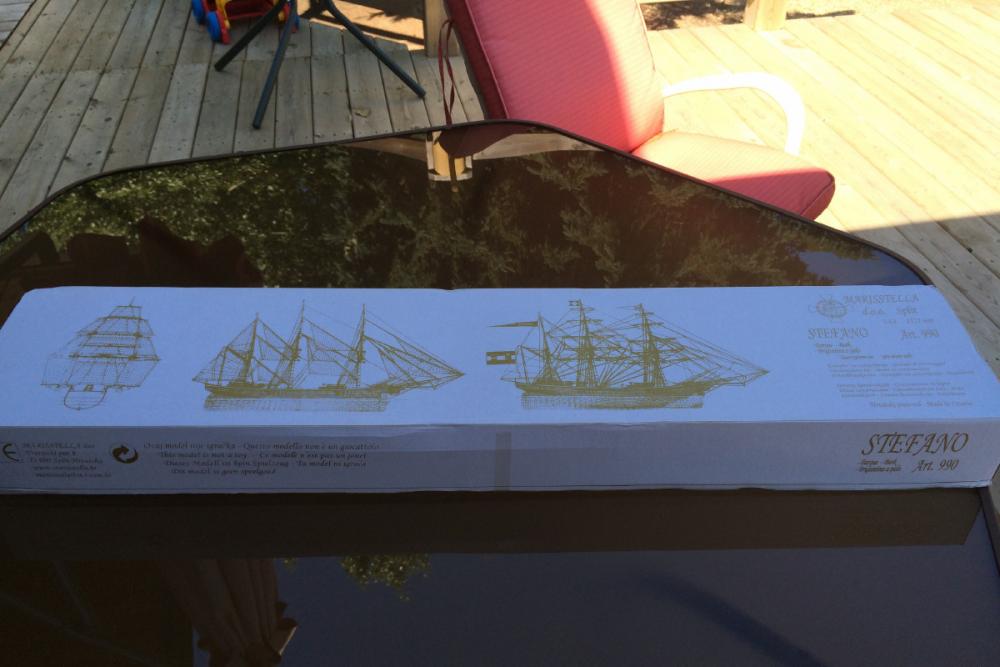 the kit looks incredible, wood seems excellent and all laser cut pieces are on quality plywood (some of it being Finnish Birch) or solid walnut.
Some features are:
double planked hull walnut/lime
double planked deck walnut/lime
over 260 m. of rope in five sizes
over 800 wooden fittings(blocks, deadeyes etc.)
38 brass sheaves ( 2 & 4 mm)
four different sizes of chain
34 sails
14 sheets of plans
Clearly it is going to be a great build and I am pumped up to get started. I got a leg of pork in the smoker and all fridges are full of refreshments so come on over, it's going to be a long ride but a goodie!
Here is the contents: