In the several Revel Constitution/United States models I've built, besides replacing the smallest spars with wood, the topmasts and lowers as well as the lower yards are hollow. These I filled with epoxy (JB Weld) and a metal rod, usually a length of metal coat-hanger.
A couple of these kits were made to sail by radio-control, and the course yards were controlled by a rod inside the lower mast to a bell-crank below deck, in effect, achieving the same result as above.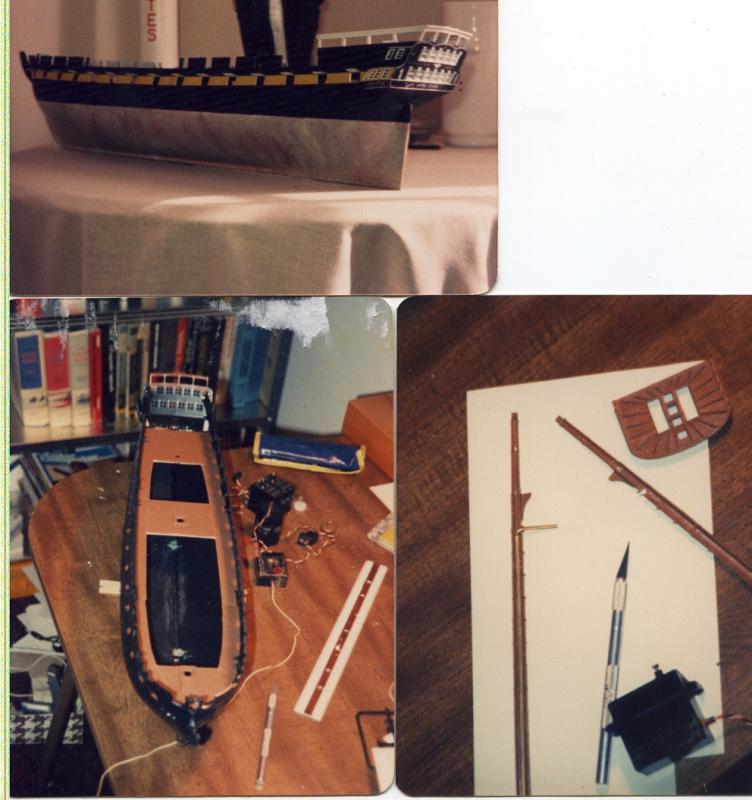 BTW: I've found bamboo skewers and chopsticks to be nice material for very light spars.
Up in the storage areas of the Naval Academy Museum in Preble Hall there were at least two dozen Revel Constitution models given by alumnists to the museum. Every one built out of the box, and every one with bent and deformed plastic spars.
Edited by JerryTodd, 14 November 2016 - 05:57 AM.