Well, I've finally had time to reset the modelling table and start this project. I feel very confident with the overall process but already have some wood related questions.
Here is my false keel: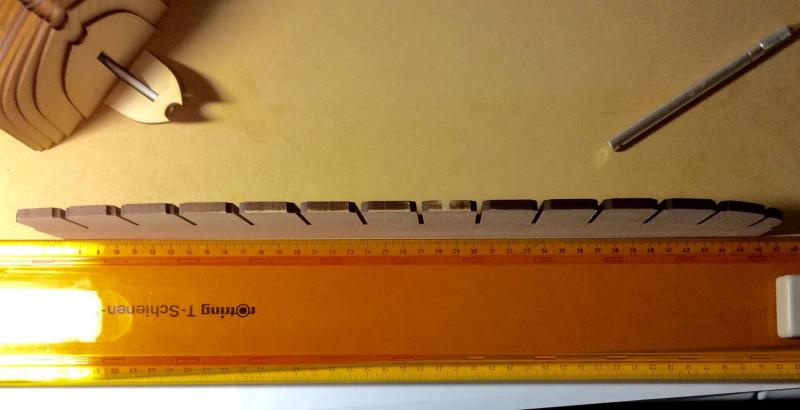 Sorry for the poor light. What l'm trying to show is that at the top edge (the one resting against the strait edge), is out of true by, litterally, 1mm (gap between it and the strait edge at the mid point). I have no idea if that's crazy unaceptable or within normal wood tolerances at this size and scale. The bottom edge is perfect. I've read about soaking and clamping parts such as this to strait edges etc but I really wonder if I mightn't make it worse rather than better.
The other starting question is on laminating the two keel halves.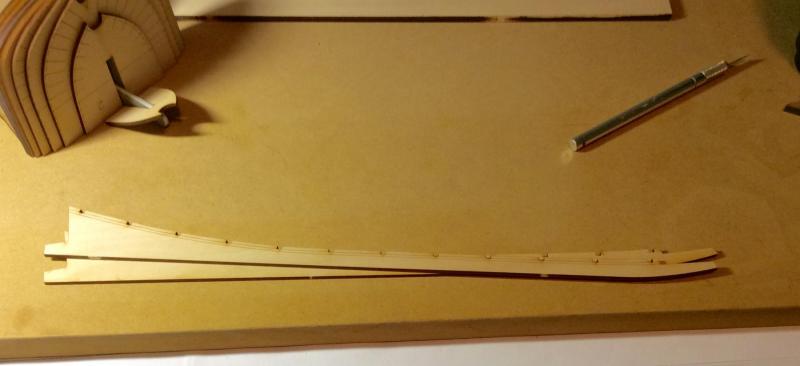 The instructions caution against using wood glue, suggesting instead CA/super glue but I'd rather not the later if possible. If one is judicious with the amount of wood glue, and weight it down against a perfectly flat surface, is there that much danger of warpage?
Also wondering if someone can suggest a good set of files? The ones I have now are too fine. Great for plastic, but no good for shaping wood.
Thanks all....