I've ordered Chuck's pieces but while I am waiting for them, I decided to experiment with a scrap piece of Swiss pear, 1/8 inch thick.
I have a few chisels and a chip knife, but the following was done with a 11 blade. This is my first real try at 'carving' and it is fun. As was said before, the close-up pictures show a lot more 'flaws' than I could see.
In the real world, a touch up with sandpaper would be fine I think.

At first I rounded off the corners of the round hole.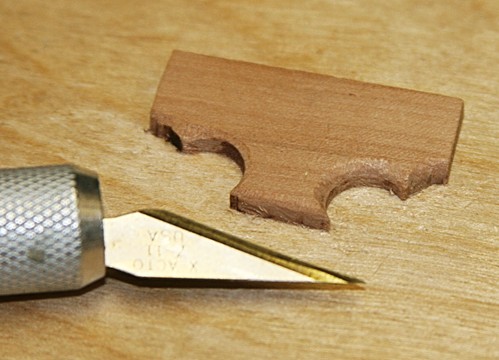 Then I decided to try to cross two ropes. Here is my first try.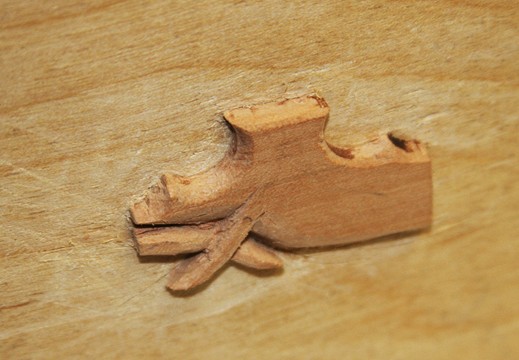 Edited by Modeler12, 17 November 2016 - 03:32 AM.