At this point, most of the major structures are completed. It's down now to finishing off miscellaneous small bits scattered around the ship. I have some personal, general guidelines I follow (not necessarily to the letter) when I add these parts: 1) Work from the center superstructure towards either end, and 2) add shorter structures first, since tall structures are easily knocked off when working around them on the model. This means the parts numbering sequence is out the window. Of course, it has been for a while now, hasn't it?
We'll start at the forecastle. Parts 54 are chocks.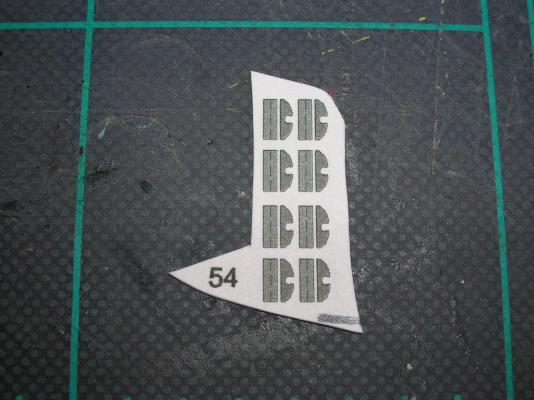 These are easily built, though tedious to cut out, as are many of the parts to follow. Color the back side of the chocks before cutting them out. The horns are glued on the lines running down the middle of the base plates.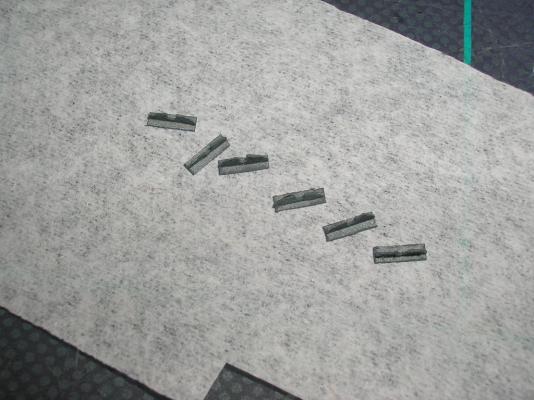 There are parts for eight chocks, but only six are needed, four on the forecastle and two at the stern.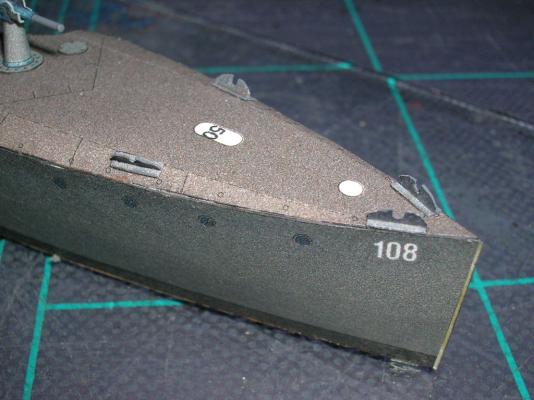 There's also a two-tiered capstan on the forecastle, part 50.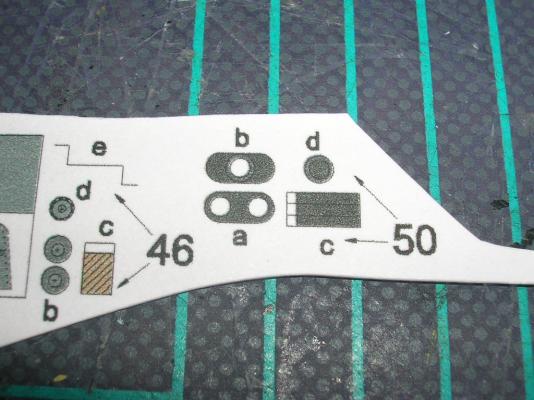 Don't bother edge coloring the tiny bits for this assembly - just paint the entire part black once it's finished. Part 50c gets cut into three strips. Each strip gets glued into a ring. The parts are then glued into a stack - two parts 50c onto 50a, capped by 50b and topped with another 50c plus 50d. Looks like this: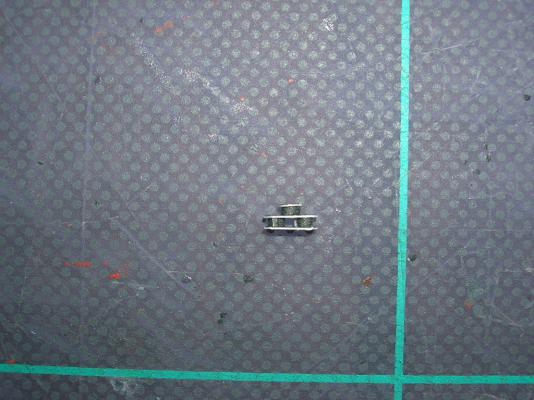 After painting the capstan, glue it down to its spot on the forecastle deck.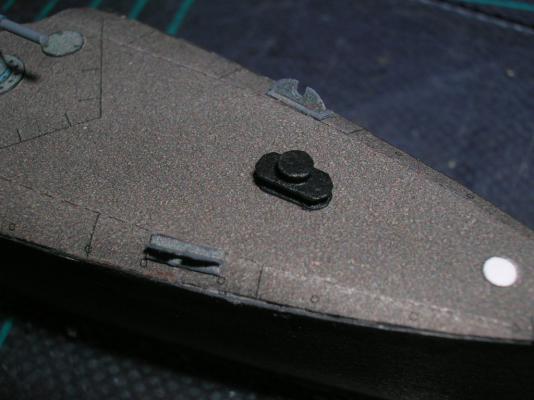 Finally, there's a breakwater (49a) to add. It glues down to the angled line that crosses the forecastle deck in front of the gun mount. 49b are the braces that go aft of the breakwater. The larger braces are inboard and get progressively smaller as you work outboard. To prevent these tiny parts from getting lost, cut the braces from their doubled parts sheet only as needed.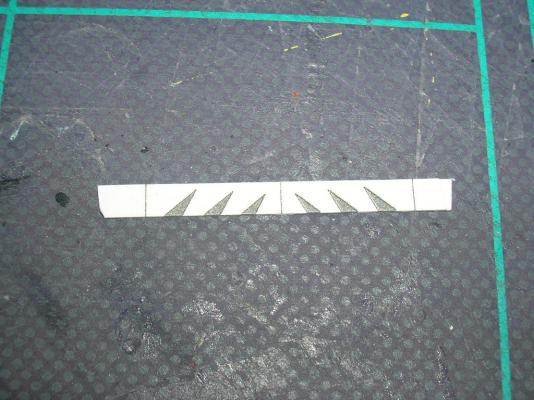 The finished breakwater looks like so: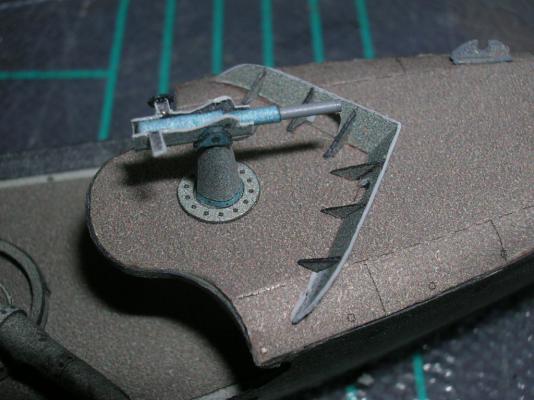 We'll add the anchor hoist later due to its delicate nature.
Return to Part VII: Building V108 - Armament