Here's mine ...
TOOTHPICKS - Round toothpicks were used as handles for the oars on my USS Constitution's boats (1/76 scale).
These have been sanded down to reduce their size from approx 2mm to 0.8mm. Some scrap stock was used for the oar-blades, cut to size and then grooved to take the handles.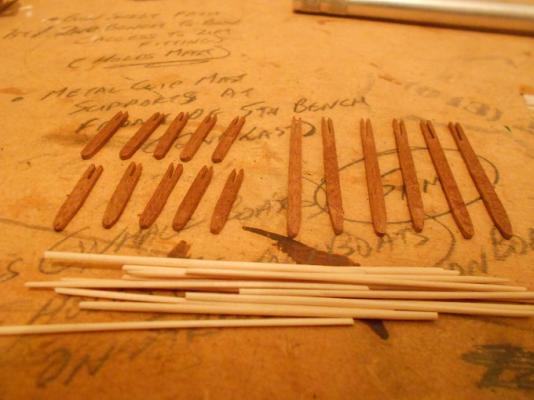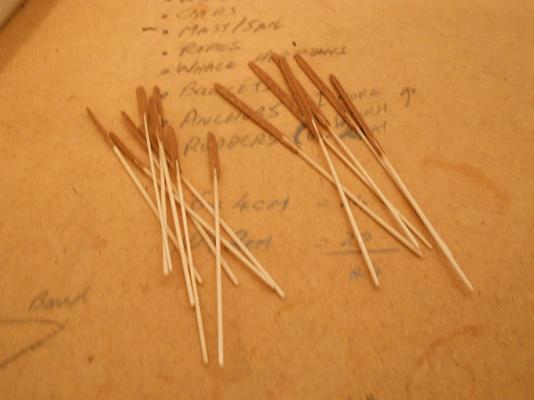 Edited by CaptainSteve, 16 February 2014 - 10:30 AM.