Sailing ship, fourmast-barque PAMIR in scale 1:96


Introduction to this build log, by Nils Langemann


For modeling one of the famous "Flying P-Liners" of the last century, my choice fell on the PAMIR because that ship probably would be supported with most available information one can get in the appropriate media. Much has been written about the various owners, the crews,the routes, etc, and all this illustrated on the web, in literature, reports, photos, paintings and models in all qualities and scales, without here considering many various very good moulded plastic kit models.

Most of all was reported about the tragic loss in Sept. 1957 when the hurricane "Carrie" called for its tribute. 80 of 86 crew members, mostly young men, lost their lives after their ship had finally capsized and sank within minutes, southwest of the Azores islands of the Atlantic, this causing the to date largest and most intensive post WW2 international coordinated search and rescue operation in the civil marine history. Trust the older MSW members still remember the news-clips and film reports of the 6 wounded roughbeaten survivers and their pictures as they told their story, after being rescued from their broken lifeboat wreck-hulks and after several days ongoing struggle for life.

Most of the available plans for modeling the 1905 at Blohm an Voss built and launched Pamir, as well as many models exhibited in worldwide museums show the Pamir in all versions as she looked like before 1951, several changes in paint and slight modifications, acc. To the owner and nations and to suit its owners cooperate identity appeal had been made.

I was looking for an authentic plan of the version after the major changes at the Howaltswerke- Deutsche Werft, Kiel in northern Germany in years 1951 /1952, and after which the ship was under the Hamburg based subsiduary of shipping company Zerssen & Co, whereby the homeport was Lübeck. A couple of german shipping companies founded an association that together with Zerssen as the ship relevant managing part, enabled the training of young civil nautical and sailor-handcraft in a win-win situation for both trainees and shipping companies. The old well known Laeisz colour of the P-liners had been chosen again, and the ship, still being a trade cargo vessel under sails routed to South American ports around the Cape Hoorn performed many trips. At the same time the Passat, (today still afloat as Museumship in Travemünde near Lübeck, Germany) was also changed and appointed for same further activities.
The plan of performed changes was available and purchased from the Howaltswerke shipyard, and for the Frame/ Bulkhead plan I found authentic original Blohm and Voss drawings in a book of Hamburgs sailing ships 1795-1945, Author Jürgen Meyer. This model took me two years to build, and it is comprising about 1950 manhours modeling. More about design, preparing for the build, construction as well as information on the model will be given along with the Build log sequences as they are posted….
The already completed model 1:96, length 119,5 cm, can be viewed in my album, topic "Gallery of completed scratch built models", Pamir 4-mast barque version as 1957

For all that also love these wonderfull squarerigger tallships, enjyoy and stay tuned to the build log….

Nils


I ca`nt realy say today how many log-parts in total it will take, it depends on how much interest the fellow MSW members shall have as to the extension of the individual build sequences. If the interest should be like it was with the Heinrich Kayser build log, it probably would be the "whole program"

Nils


here we go....

Build log part 1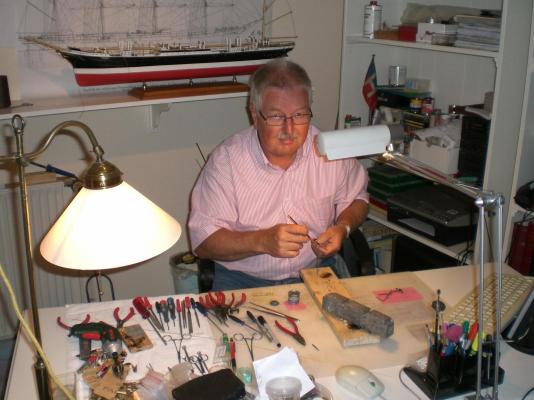 I am lucky to have my own hobby-room office



These are pics of the proud and sturdy built Pamir which hundreds of nautic Trainees may have in good rememberance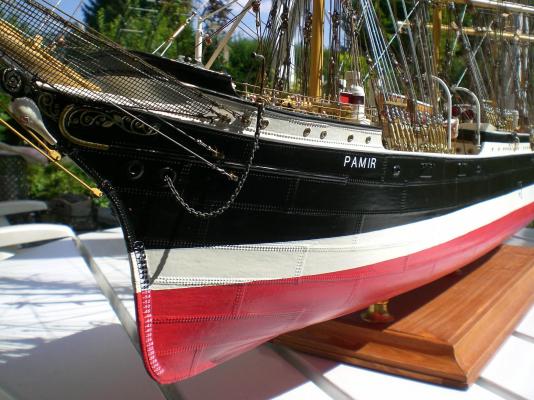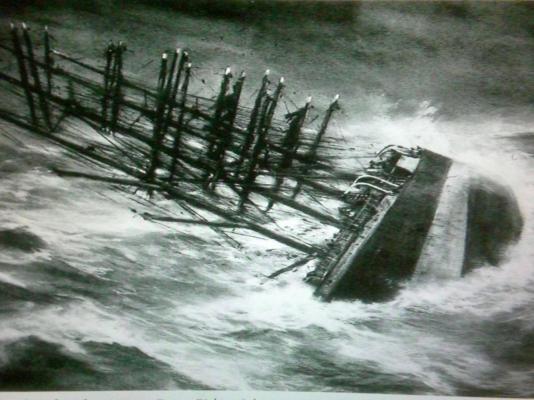 in Sept 1957 came the shocking flash-News of the foundering of the ship, and also over the to date greatest post WW2 search and rescue Operation in civil marine history.
This frightning realistic pencil drawing by Artist Franz Richter Johnsen I feel is so emotional touching. It is showing the Pamir in ist agony just before capsizing (masts down) and thereafter to sink within minutes. That was an indication that the hull must have been broken, otherwise it would certainly have stayed afloat some hours, even in that illfated Position,and the S&R Groups could have made her out better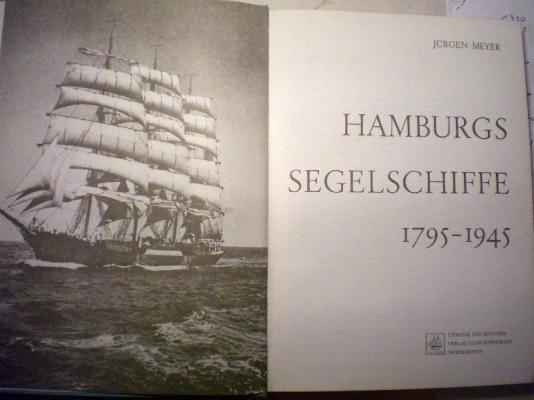 I was often asked what plan-drawings I had for doing this project, and would like to bring attention to two very informative books... (I am in no way associated with the authors or its Distribution)
There is first : Hamburgs Segelschiffe 1795-1945, author, Jürgen Meyer, can be found preferably at book antiquariates
it contains amoungst many other beautiful Tallships, copies of original Blohm + Voss Pamir plans.



The Basic Frame / bulkheadplan was used for my model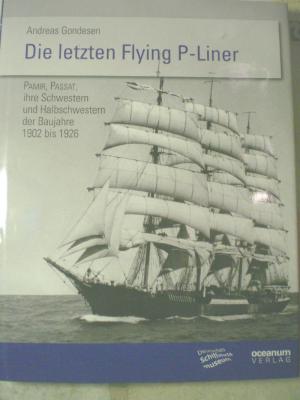 There is second : a relatively new publication, Die Letzten Flying P-liner, by Andreas Gondesen, who I consider as one of the best knowledgeable authors of the famous P-Liners, their History, as well as pointing out the differences between Pamirs several "Sister" ships, hardly known to the public.
The great benefit of this book is the wonderful accurate detailed large plan in poster Formate of the Pamir in scale 1:100, that comes along included with the publication. (it is representing the Version before 1951 though), but never the less a must for Pamir modelers



outcut from Gondesens Pamir plan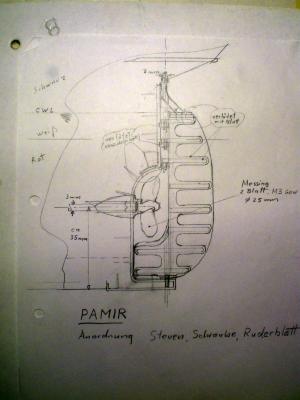 many handscetches had been made by myself, here only some examples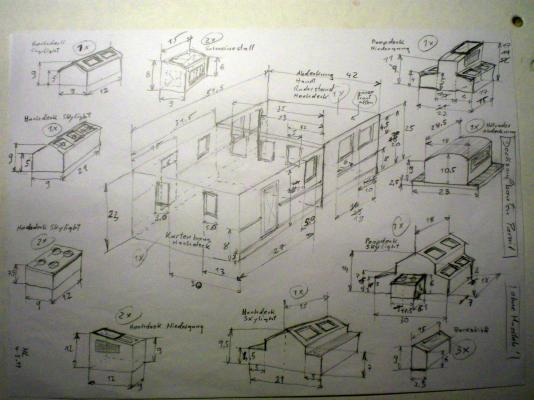 for those of you who know how good the extruded quality and precision of the Heller plastic Pamir kit and ist moulds in scale 1:150 is, I took the measurements for the various deckhousings from a wrecked plastic Torso I found in a bin, and magnified these ratings to scale 1:96
Whoever does not know the Heller kit, please be advised, it is representing the precise Pamir Version of 1951 /1952 in top quality, but on a high skill Level

Together with a plan comprising all the changes to the Pamir from Howaltswerke Deutsche Werft in Kiel, I was ready to get my project under steam at last......


Build log part 2 to follow...
Edited by Mirabell61, 23 December 2015 - 02:41 PM.