Sailing ship, threemast-barque Gorch Fock 2 in scale 1:95
Introduction to this build by Nils Langemann
When choosing my first tallship for modeling, the choise for either Gorch Fock 2 or for Pamir was not so easy, so finally I decided to build both, the Gorch Fock 2 to begin with, and the other to follow on in staggered time schedule.
The Gorch Fock 2 is the follower of the still existing german Gorch Fock 1 and bearing the original Name again (ex russian Tovarisch, now towed to the pier in Stralsund harbour, Baltic sea), which had several sisterships, one of them being the still serving USS Eagle of the US Coast Guard.
GF 2 was launched 1958 at Hamburg Blohm & Voss shipyard, build N° 804 and to be used as a cadet training ship for the German Navy, Bundesmarine. She since then, and after several updates in look and techniques does her duty bravely. She is well known on the seven seas and in many ports. She is also participating in many "Operation Sail" events and to be seen amoungst other tallships.
Compared with the ultimate version of today I preferred to model the 1960 ties version for its more interesting look, with the more nostalgic looking boats and the motorized commanders launch. The model should be carrying all 23 sails and be fully rigged, if I would manage to do so. The ships hull in actual and in model is representing more the look of a large yacht, because of the slim fine lines and the missing cargo holds.
The ultimate version differs in color, has a larger oval shaped funnel, more modern navigation equipment, a variable pitch propeller, larger portholes (safety reasons, allows a man passing through !!) and modern rescue- and lifesaving equipment. Also a side-thrust prop was fitted in the bow Sub waterline section, as well as many inside fitting out updates.
When looking out for a suitable plan to build the model from scratch, I found a lonesome set of frames in correct scale at an Ebay auction and decided to trim and update these for my project. I saved myself some plywood-cutting-out right at the beginning, that gained some time for doing other things. The other data and rating I found in some GF2 related books, and besides that at that time, I still had a wonderful rare scale 1:150 GF 2 Kit in Plastic by Revell, that had never been built nor started, but representing a very useful pattern for magnification to scale 1:95 (rating wise)
I started gathering all information and pictures of details I could get, and started to lay the keel. It should take me appr. 1,5 years to finalize the model. Many experienced techniques could be addopted to the Pamir build whereby not so good results on GF2 modeling techniques could be avoided or improved.
Have fun in exploring this build log
Nils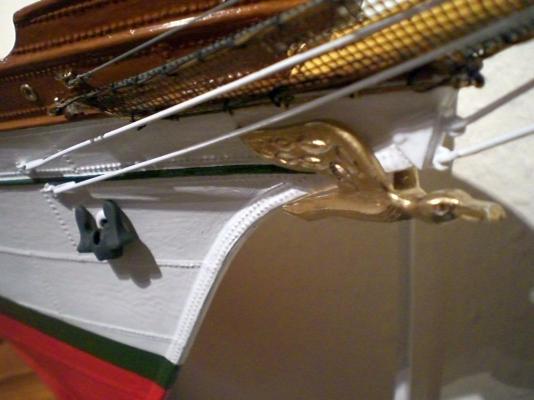 unmistakeable, the white barque with the golden flying Albatros figurehead, which had to be replaced several times when going lost in rough trips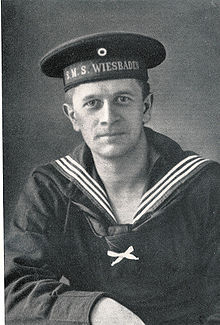 The since WW1 late german writer, Johann Wilhelm Kienau, pseudonyme "Gorch Fock" is the name giver to this vessel
Build log Part 1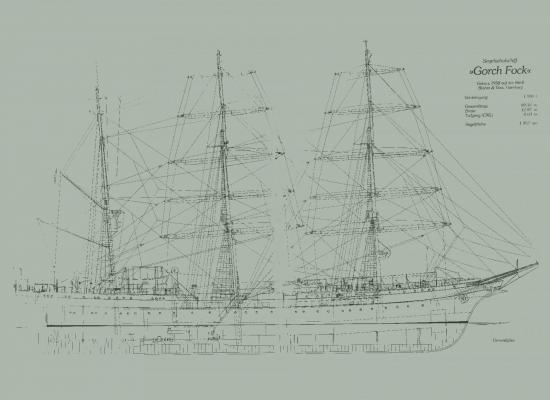 I tried to get a better print into this Formate, but not possible at this framerate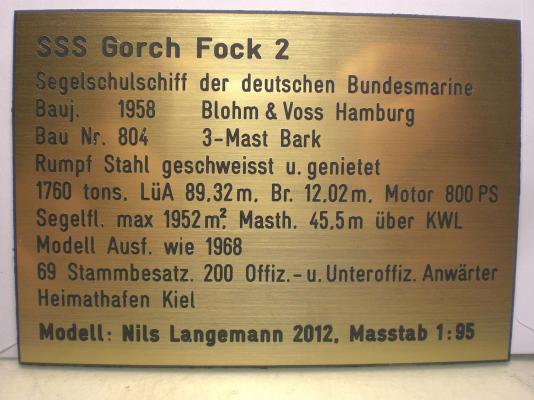 SSS stands for Segel-Schul-Schiff on the nameplate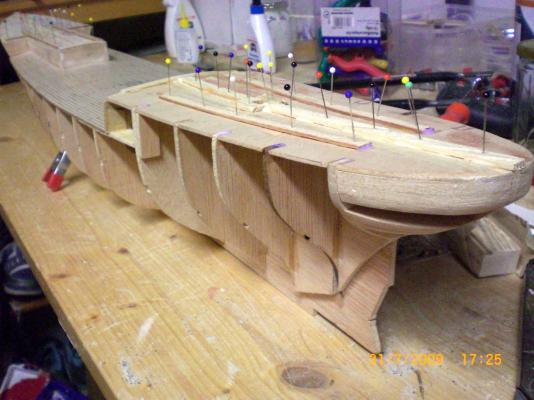 the single Frames contours would not allow 2-dimentional deck curvature, so the Basic Support was done this way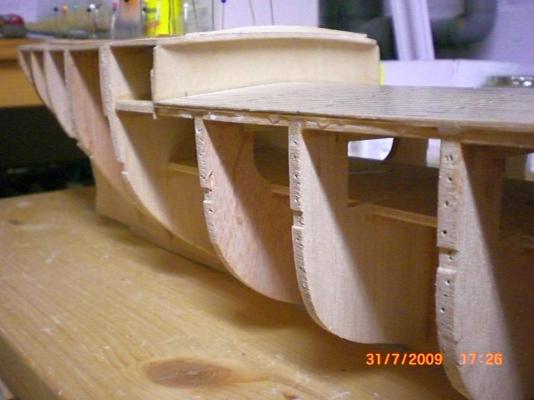 the decks are from 1,5 mm aero-plywood and preplanked (3 x 1mm stripes) before mounting (structure done by charcoaling plank edges with a masons pencil, before gluing to the deckplates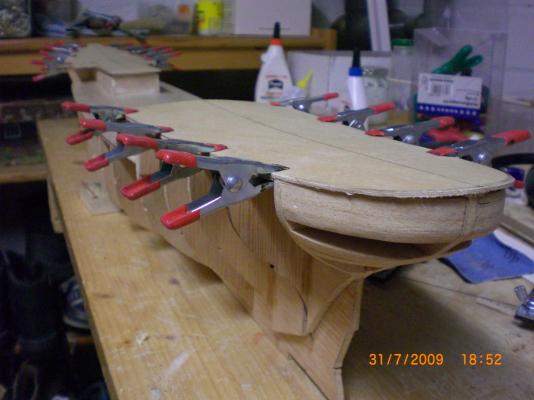 stern fill blocks in multilayer ply, the deck Panels are checked for size with a Little surplus all around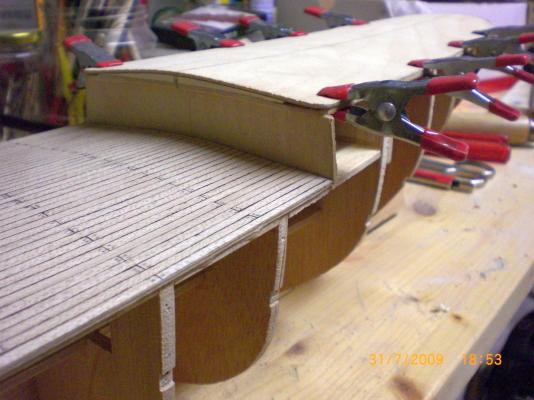 deck curvatures clearly to be seen here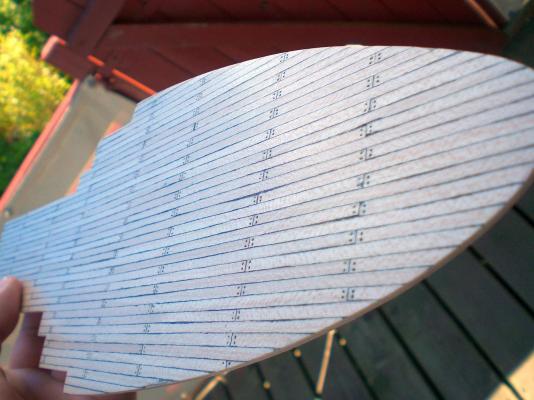 decks brought into shape with rough outer trimm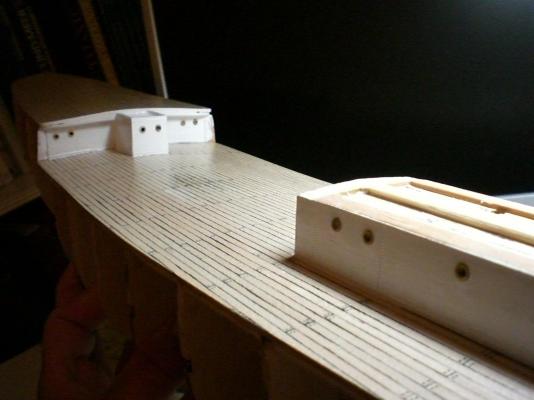 poop bulkhead and deckhousings started
Build log part 2 to follow....
Nils
Edited by Mirabell61, 04 March 2014 - 09:49 AM.