I'm beginning a build of the battle station posted on the NRG's website. I plan several modifications to the original, andI have increased the scale to 1/2" = 1". I started by cutting out the base, as well as some walnut and bloodwood for the bulwark frames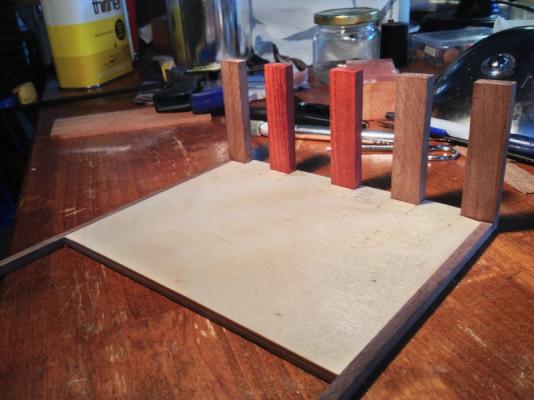 I then dframed in the gunport with bloodwood.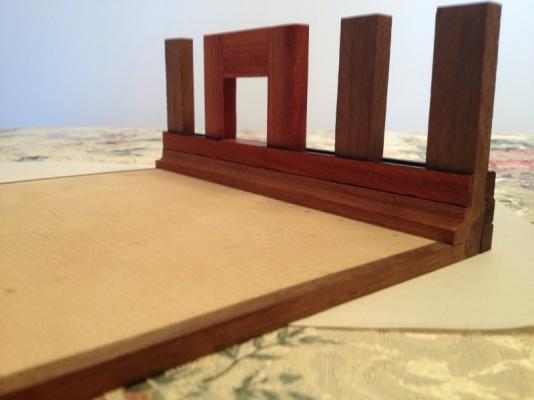 Next came a mahogany waterway. The photo shows it shaped, but not yet cut to size or installed.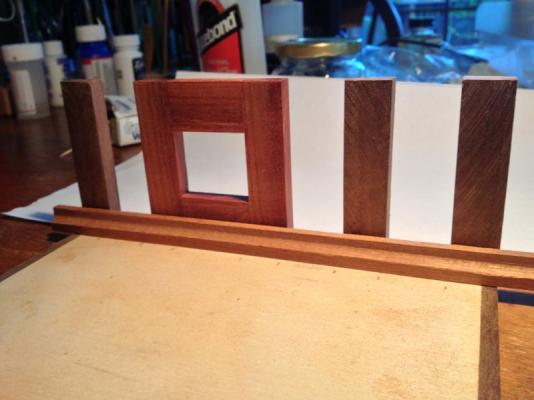 I then planked the outside using rosewood for the wale, black strake and rail and boxwood for the planking. The inner bulwark was planked in bloodwood.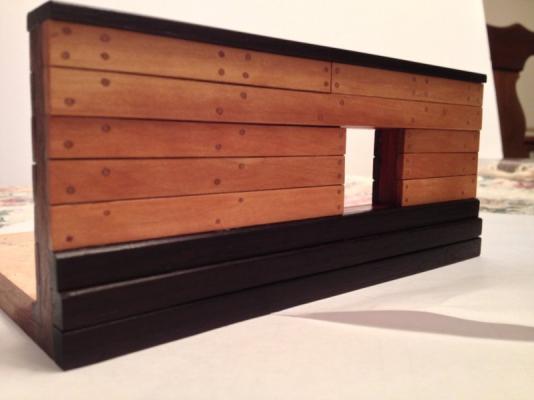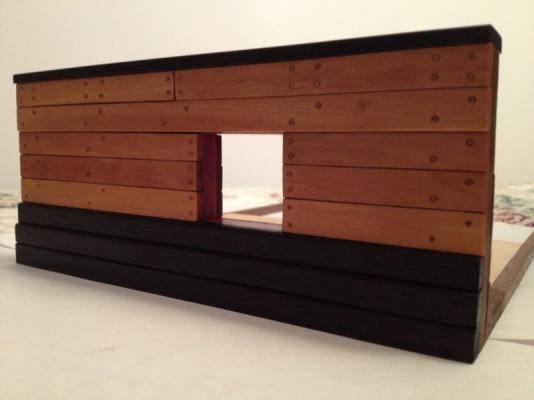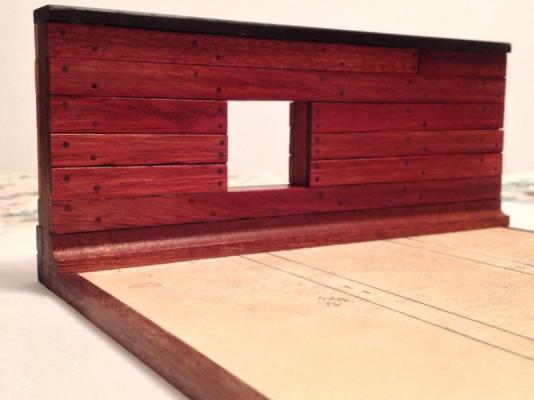 I'm now working on details. The photo shows boarding stairs, deadeyes and cannon parts.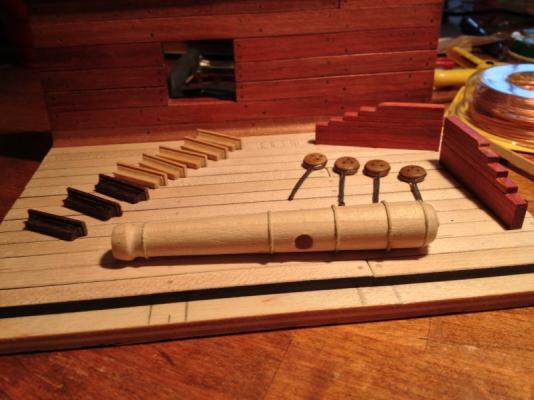 Dave