So, as I said, I´ll begin some new projects while still building the Chinese Junk. This is the first of two, the Osberg by Amati.
Before any sawdust comes through, I have to thank my friend Jack Panzeca for his gift. Yep, he was a sweety and sent me this kit he wouldn´t build for he already was building the Billing´s Oseberg - As I was always telling how nice it was and let it clear I would build one if I had, Jack surprised me with offering this one. Jack, here I am, building the ship - Thank you.



A review of the box - In comparison to the other 2 ships I built till now, the Amati Oseberg kit is a little sparse on material. Truth be told, that´s because the ship itself isn´t that material consumer - viking ships are fantastic ships considering the small use of wood and their sailing capabilities. The false keel and bulkheads are laser cut, as the wood for hull planking - at first I thought it strange for they´re strangely shaped, but that's explainable by the planking of a so characteristic hull. Some pictures follow: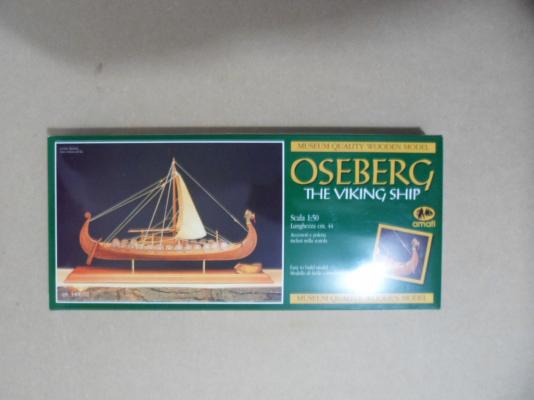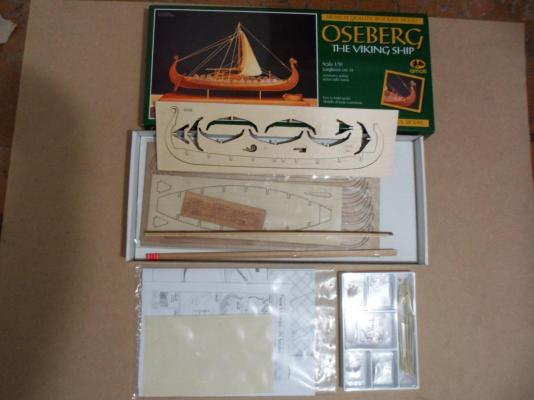 Fittings may be a problem to those who, as I do, like the wood everywhere. Shields are metal cast, oars are plastic as the mast step. All of those are already marked on my plans as scratchbuild fittings.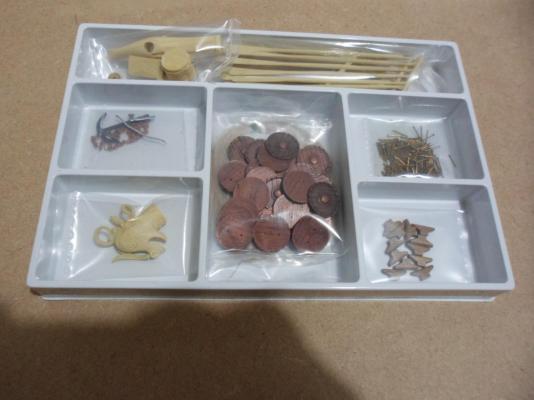 I have to say, though, that Amati Oseberg isn´t really the Oseberg. I measured the ship´s keell and middle bulkead to find she doesn´t fit on the true Oseberg dimensions - False keel should have 43,16cm, and it has 43,9cm, width should be 5,20cm, it´s 5,7cm. Also, Amati´s bring a strange dragon head instead of the engraved details Oseberg has, as a central oar holder that shouldn´t be there. My plans on bashing/modifying goes for removing the central oar holder, engraving the stem/stern as the Oseberg (well, the closest I can get, at least), adding the big barrel the museum ship exposes and chests before the oar holes. I´ll scratch the oars, shields, mast step and rudder.
I begun by building a stand. It´s a 6mm mdf board with two 6mm planks held together by butterfly bolts. I would install metal trails for a bulkead aligner, but changed my mind. Instead, I traced lines on the board and made a 90° angled piece gluing 2 mdf pieces (sanded and measured).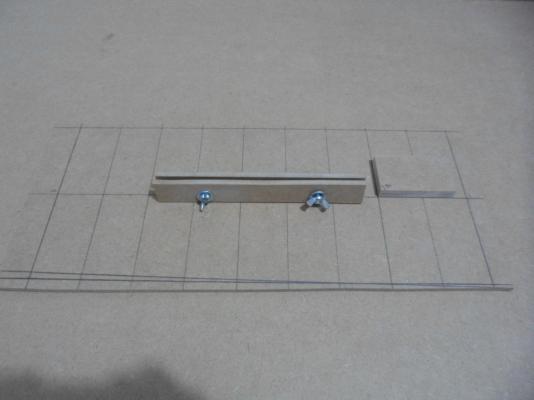 (To be continued)