Hi folks,
My next project will be the HMAS Vampire based on a 1:350 #D printed model from Bogeys Bits (via Shapeways).
I served a very enjoyable 2.5 years in this ship and it will be a joy building this model of her as it will rekindle many good memories.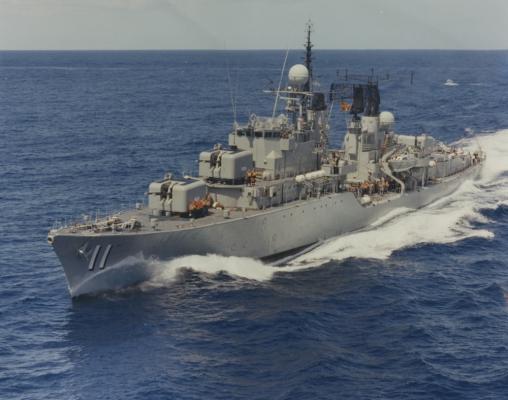 This photo is from the official RAN website.
This log is being started now but no serious work will begin before mid-2016 while I research, acquire detail parts etc and get to grips with working with this material.
This is my first non-wood build so I will be learning a lot as I go. In the meantime I will have to devote some serious time to my long-suffering Endeavour (if I don't, the Admiral will have some stern words

).
Place holder for Index
Cheers
Pat
Edited by BANYAN, 16 October 2015 - 12:46 AM.