Several members have added Indexes to "Points of Interest" to their Build Logs. This helps both themselves and others to quickly find the page or post to certain items during the course of construction - e.g. selecting "Capstan" will take you directly to the first post dealing with it's construction.
Here's how you do it :
The Index is merely a collection of Links. For those of you familiar with the method of creating a Link you can skip this next bit.
How to create a Link :
Find the Post you want to create a Link to, preferably by opening MSW in a separate Window. RIGHT Click on the Post Number :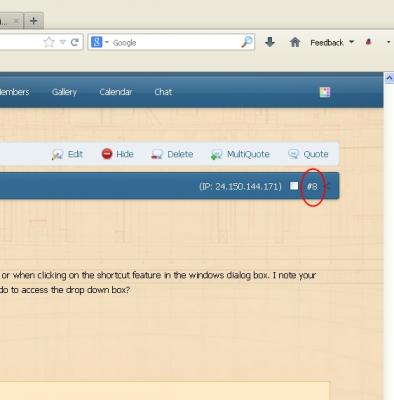 This will bring up a Menu. Click on "Copy Link Location" :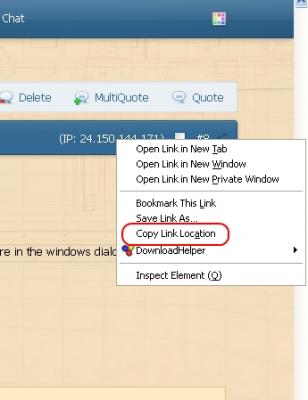 Click on the "Edit" button in the post you want to create a Link :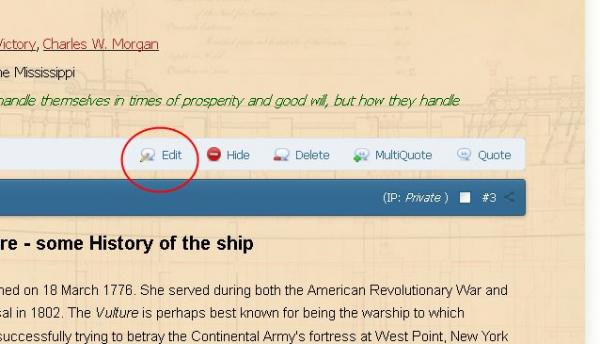 Select the word (or words) that you want to turn into a Link by dragging your mouse across it while holding down the left button or using Shift + Arrow on the keyboard :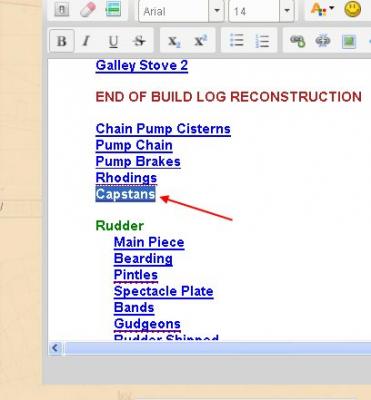 Click on the "Add Link" Button in the menu bar :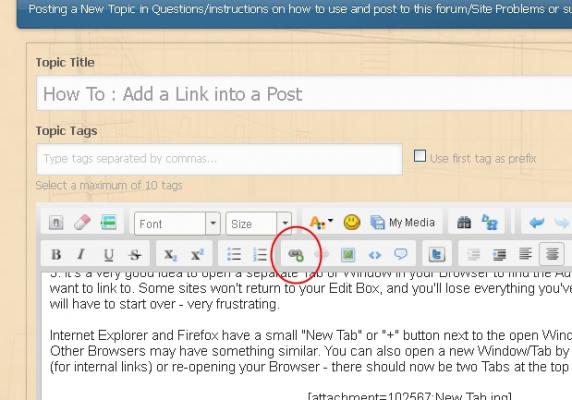 This brings up a small Menu. RIGHT Click in the "URL" bar. Make sure the cursor is inside the bar. Click "Paste" in the menu :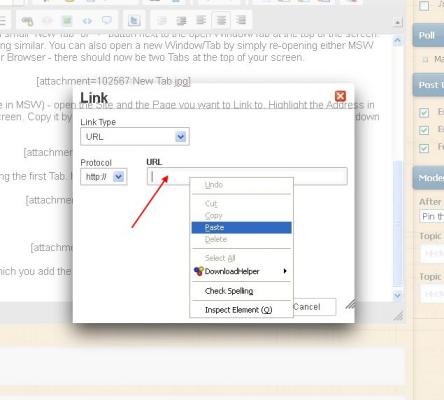 The Link is now attached to your selected word/s.
Example of an Index
It's helpful to place the Index in the first post of your Build Log, but if you can't do that for whatever reason you could create a Link to the Index page in the first post of the Log.
You can Format the text in the usual way (font, size color etc)