As part of my last build, Joshua Slocum's Spray, I built a dory and then cut it in half because he used half a dory as his "ship's boat". I thought at the time a complete dory would be fun to build.
So, now, how were the old Grand Banks dories built?
My research showed that during the 1880's-1890's the dory was built by the thousands, and was probably the first boat to be mass produced. Each fishing schooner that went out carried as many dories and fishermen on board as it could. This got me thinking. The ship owners would be looking for the lowest price and the dory builders would be building as simply as possible to lower their cost.
The modern dory is a different boat. The modern dory is long pieces of plywood and a few frames. They have little rocker to almost flat on the bottom, and the chine strake is large at the ends and narrow in the middle. This wastes wood and is something the dory builders of old would not have wanted to do.
The written descriptions and pictures of the old dories show a boat with a deep rocker to the bottom and the chine plank is straight from bow to stern. The old dory should be a simple boat to build.
Now to this build. Let's have fun. I will make the planks equal in width and straight from end to end and we will see what happens.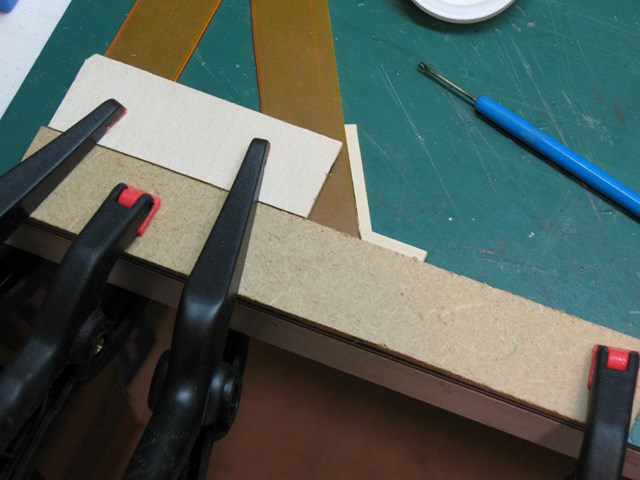 The half frame is a great advantage to mass production. Several half frames can be made in advance and adjusted to fit at time of assembly.
I made the half frames at 120 degrees.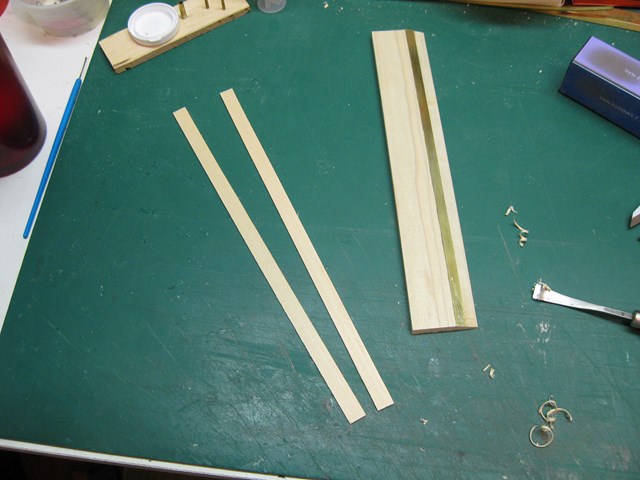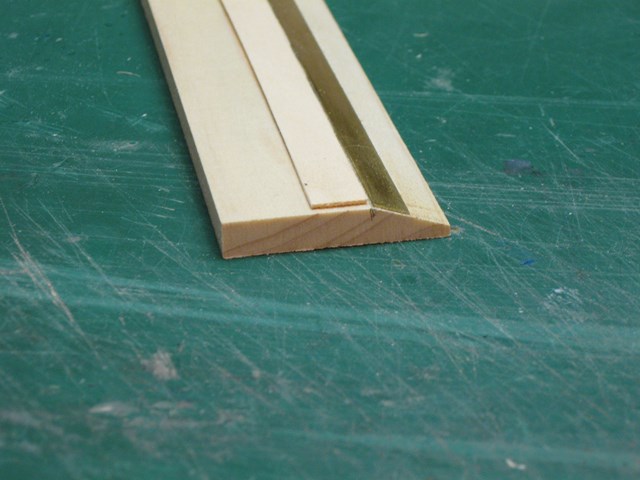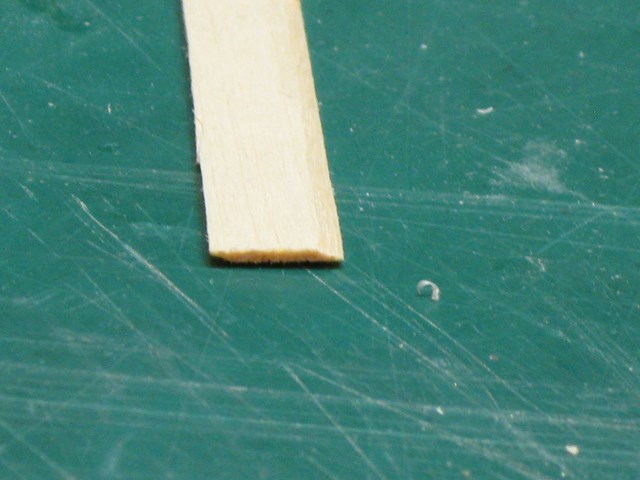 Dories are made with lap strake construction. The brass mounted on the angle prevents the angle from changing during sanding. The brass is also mounted slightly above the angle to leave about .010" on the edge of the plank.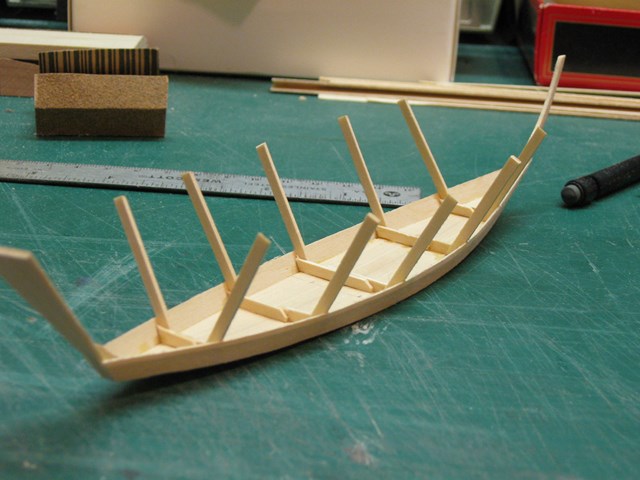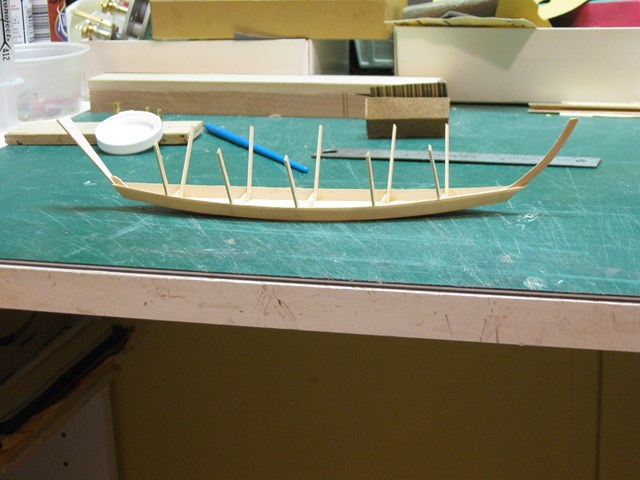 I did not know how much rocker there would be in the bottom so I could not mount the frames on a building board before mounting the chine strake.
Edited by Cap'n'Bob, 08 September 2013 - 06:15 PM.