Hello,
This is my first wooden ship model and my first build log, so wish me luck. I hope I will be able to finish it and move on to bigger and better things!
For my first build I decided to go with Lady Nelson kit from Victory Models. I purchased the kit and it arrived few weeks ago from Cornwall Model Boats. It is a New edition kit with some extra PE parts and few other things. For the new guys - I purchased some of the tools from MicroMark, Age of Sail and Model Expo websites. Just google those places if you need anything.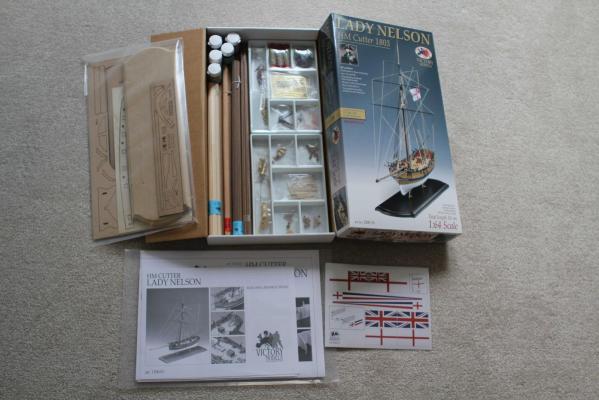 I had to wait a few weeks to gather all the tools I felt that I needed for this build, so finally today I was able to start the model!
First order of business was to study the plans carefully and watch first part of Bob Hunt DVD about building Lady Nelson. I decided to buy the DVD since I had no previous experience building any wooden models and so far it proved to be helpful.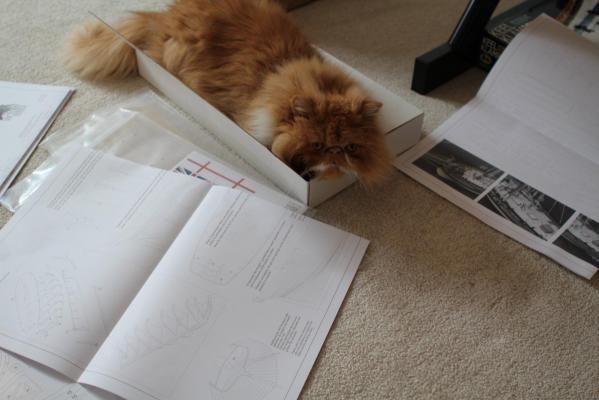 So far it all seem to be pretty straight forward and here is a few pics of my progress.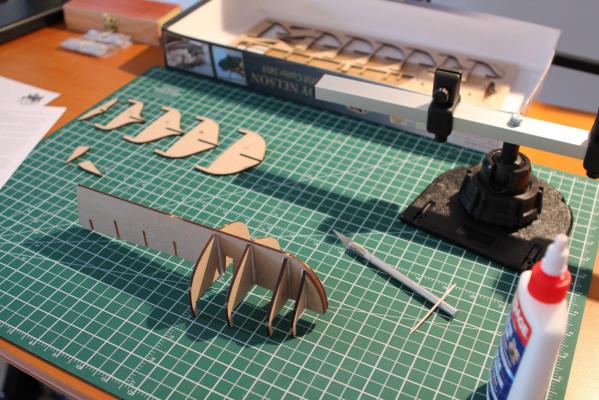 Bulkheads have been glued in place. The fitment has been very good with no problems at all.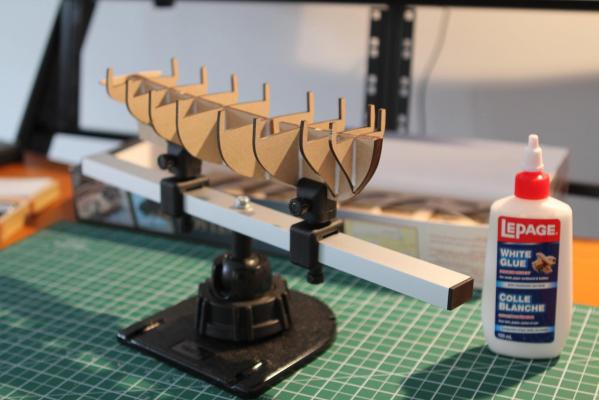 False deck has been attached. I put some rubber bands to help the glue to set in.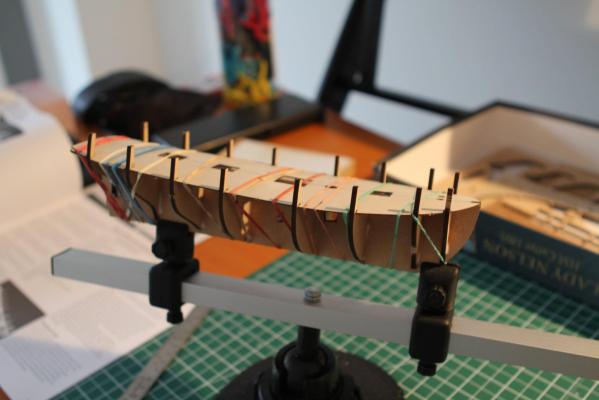 Prow, keel, and rudder post have been glued into place and I used some plastic clamps to make sure it was attached correctly to the main keel part.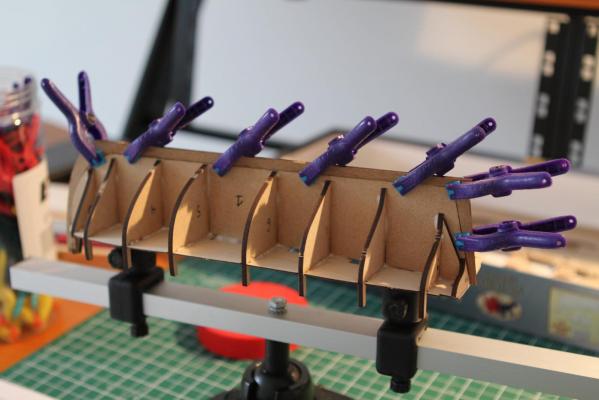 I attached 2 sets of stern couter frames here and now I am ready to work on the bulkheads to prepare them for first planking. The bulkheads must be sanded and beveled to give maximum area of contact when attaching the planks.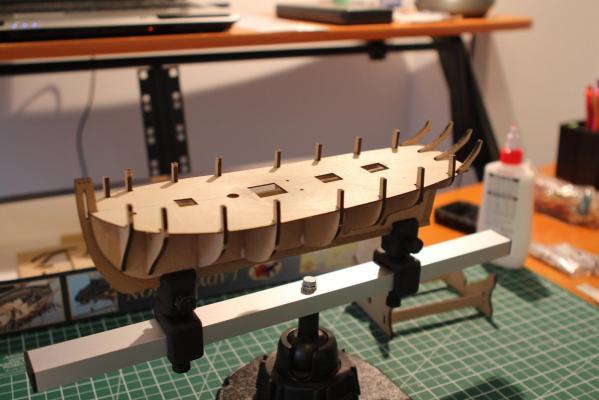 Thanks!