This Tugboat hull was given to me with a two-view sheet plan, started but never finished. I wanted to have a recovery vessel in case my RC sailboat capsized or got hung up in a lake or pond. A friend suggested it might be of use for that purpose.
It will be a working RC boat, and specially re-designed for it's purpose. Pictures of hull and plan to follow when ready.
The deck was badly deteriorated and poorly supported. I have torn all of it off down to a planked hull framework. I have started evening up and reinforcing the deck framework. This is its current condition. It has a slot through the keel for a prop shaft, and a place where a rudder would go behind the prop although it it will need to be framed for installation. The opening for the deck house should be okay now that it has been re-assembled and reinforced.
Subdeck pattern
Hull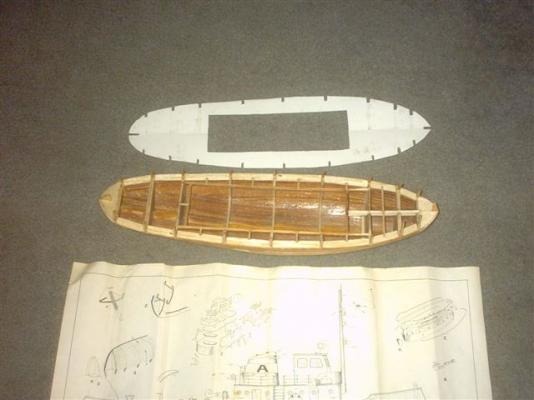 PLAN (All I have)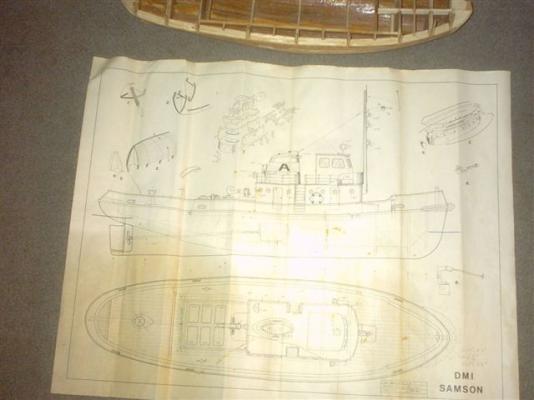 Walter Biles
Edited by Walter Biles, 20 September 2013 - 09:26 PM.