Okay, before we get to the customary build log pictures (the boxing, unpacking etc etc) I feel the need - no, the obligation to explain why yet ANOTHER build log.
For my Birthday last month I was told I would like my present but I HAD to do something with it right away. Well, it turns out that I received the Santa Maria by Artesania Latina. It seems my lovely wife has taken an interest in the Nina, Pinta and Santa Maria and wants them in our office on display. So, we are starting with the Santa Maria. I figure if the Admiral is going to encourage another build far be it from me to say no

.
So, while I had no intentions of starting a new build with 4 on the table - this became a special case and special project.
So. Away we go!
Lets begin with the customary unboxing of the Santa Maria by Artesania Latina.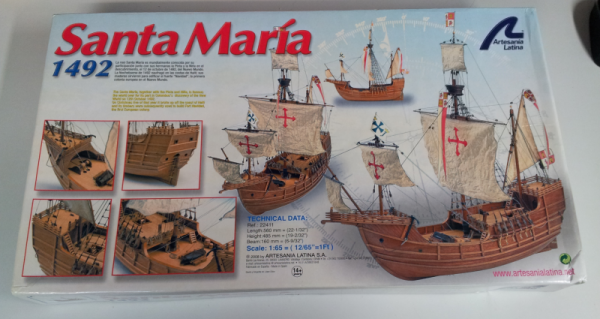 (Because of the limit on uploading pictures I split this into two posts to get all pics in there).
Edited by SkerryAmp, 10 February 2014 - 03:08 PM.