It is second build, first one was a similar model -
English Pinnace
This time I will make it slower, no rush. And will try to avoid all mistakes done on Pinnace

I will use kit details for frames and keel, and boxwood for everything else.
No paint, no stain, only natural wood colour. No friesers, and no paintings on a transom also. Instead, it would be planked and treenailed.
Sorry for skipping the decorations, I just prefer the simple design.
For a start - traditional photos of every longboat builder - parts sanded from laser char, keel and falsekeel, simple building jig to hold it straight.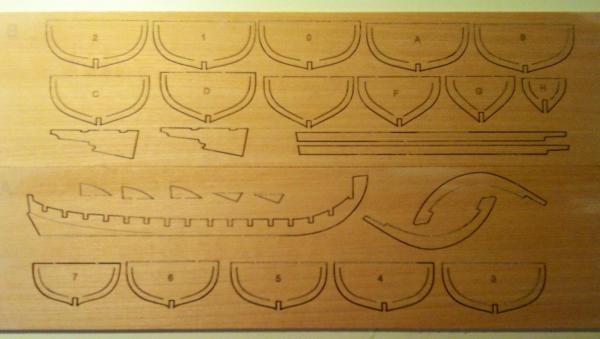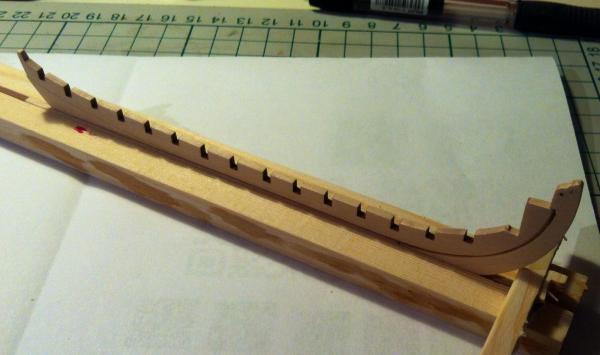 First pinnace mistake avoided - bevel on a false keel is smaller, different angle, to gently handle a plank on an angle specified by frames. Sounds obvious, but on a pinnace I made a bevel with a wrong angle, and there was a small gap between garboard plank and keel.
First impression - it is sooooooo small! Very nice scale, it is big enough to make it with a good precision (I hope), but fits into a palm. Should be very cute when done

Edited by Mike Y, 19 May 2014 - 11:17 PM.