I thought that a challenge to build a small model at 1:500 scale similar to the ships in bottles might make a satisfying change from working in 1:8 scale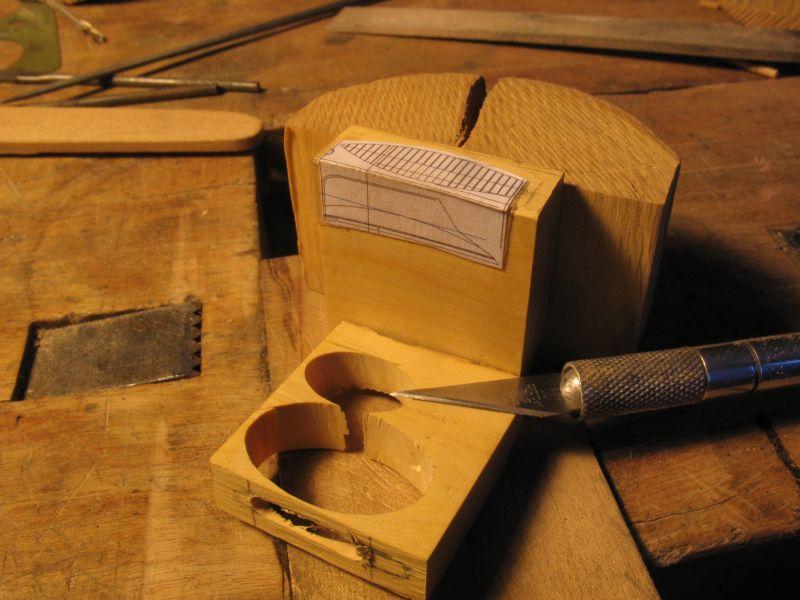 the hull is carved from a small piece of the English Boxwood
I decided to use the larger part of the block as a holding jig so I carefully fretted out the profile and plan with a jewelers saw, by not completing the cuts I was able to hold it easily until the end.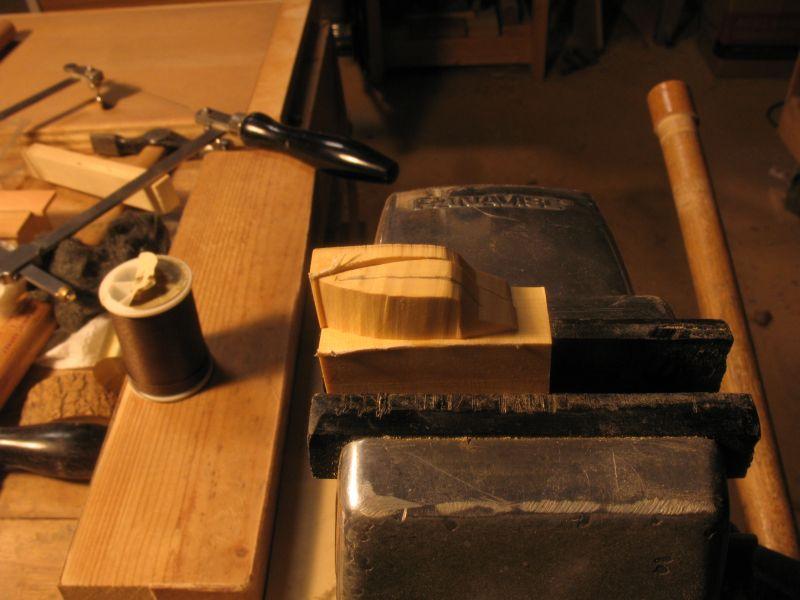 The hull blank was reatached to the cut along the deck line saw cut with a little acc glue.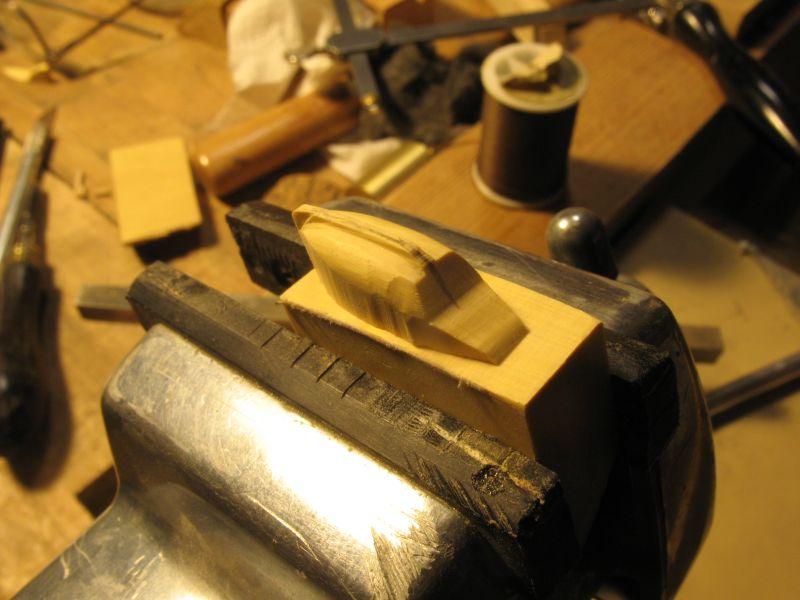 The beginning carving most of the actual carving was done with the #11 blade then some files.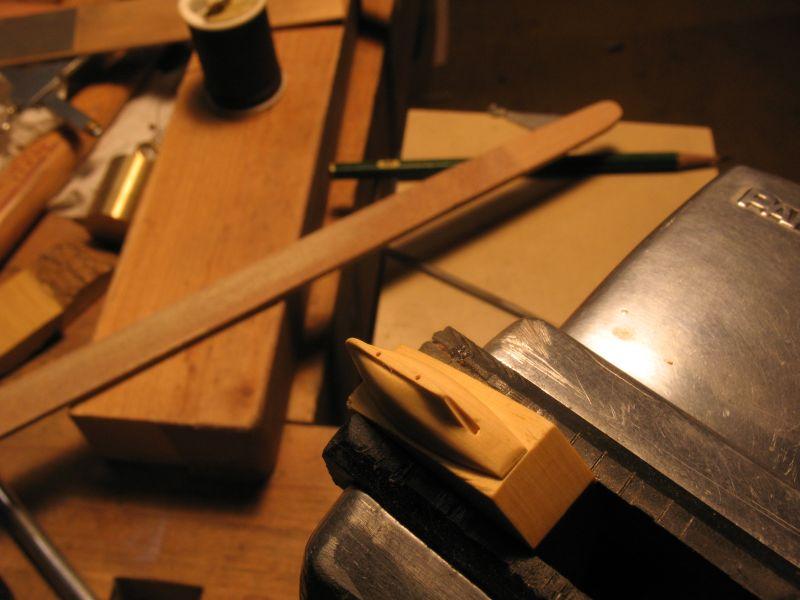 Some .024" holes were drilled for mounting to a board and a similar hole was drilled for the rudder.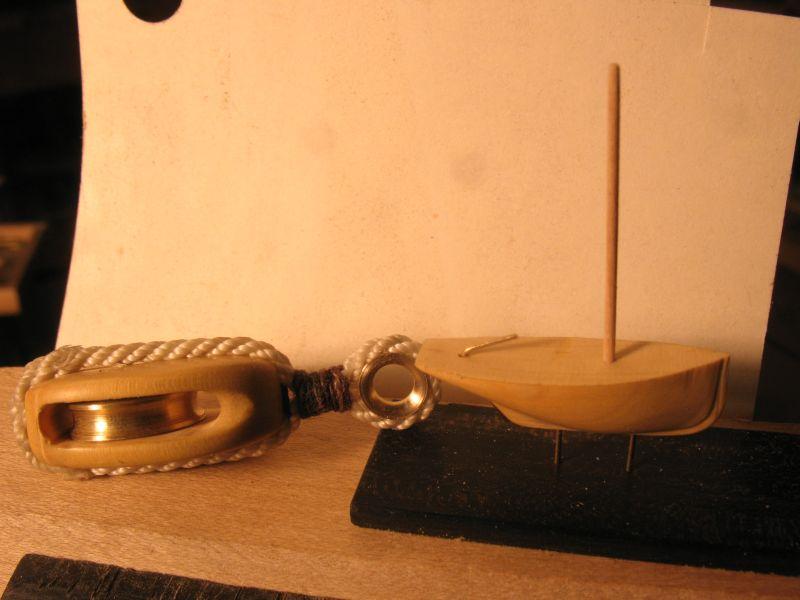 The first trial assembly to get an Idea of how it will look. I think that the mast is a bit big in diameter yet and the hull still needs a bit of fairing in a couple of spots.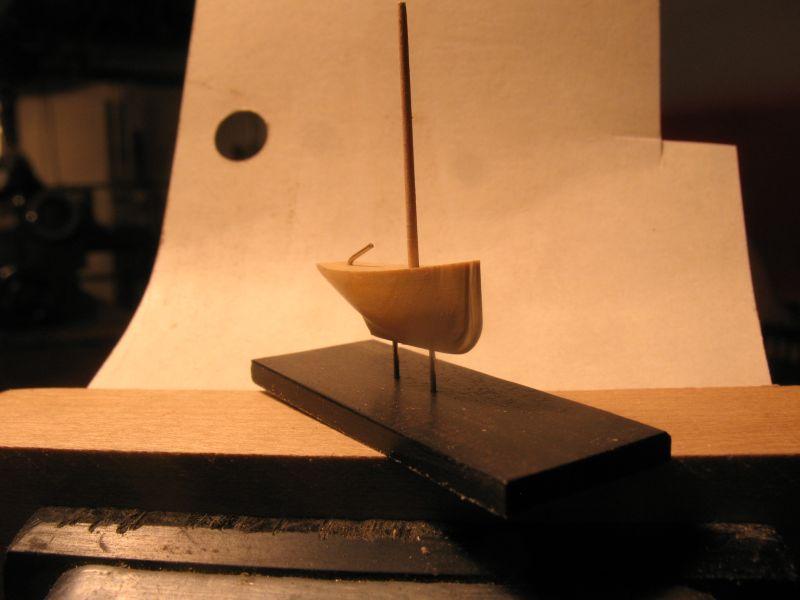 Three quarter from the bow Still a fair ways to go but I am satisfied with the progress this evening.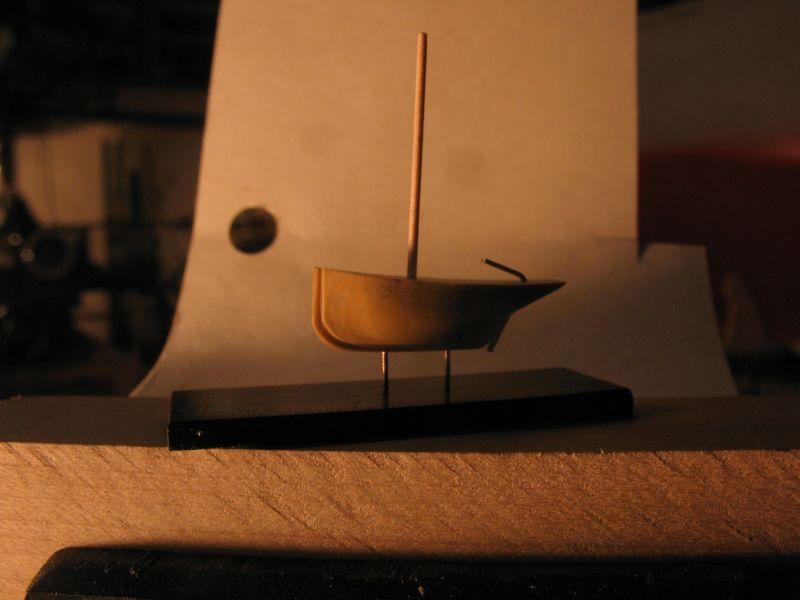 The brass tiller is just a placeholder it is a bit on the big side. Next the bowsprit and topmast gaff and boom.
Michael