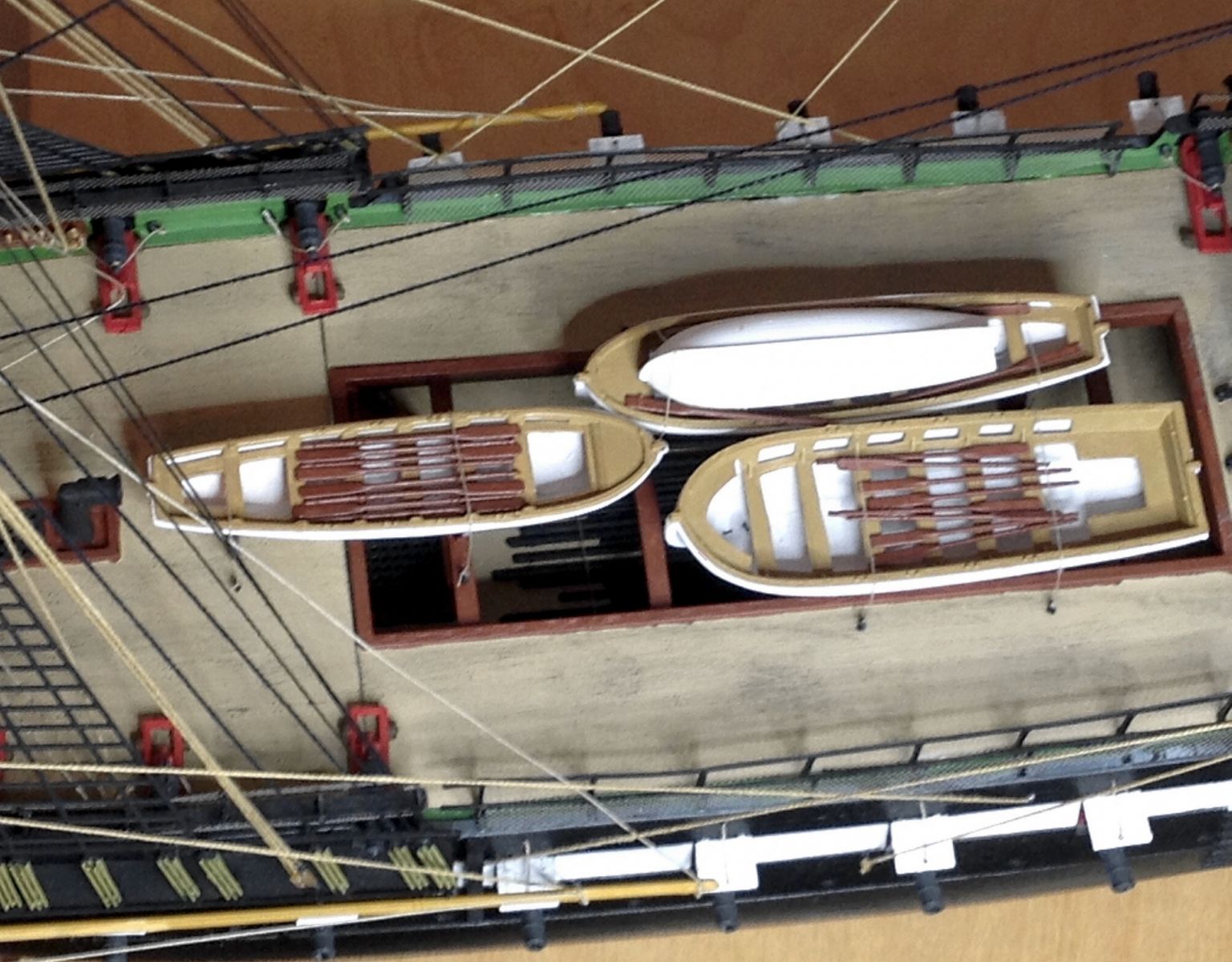 NO LONGER A WIP - REVELL 1/96 USS CONSTITUTION


My model is finished. Not completed - finished. I reached the point where my sanity and well-being precluded my need to attach every single line in the Running Rigging. A knowledgeable modeler after close inspection would probably be able to detect the missing lines. My friends and family will not. And the important thing is that, after four and a half months of hours and hours a week, I feel the model is a success and I'm quite proud of it.
Great credit is due to AndyMech for his build log on Modelshipworld.com for its detail, hints and ability to explain and share his experience in building the Constitution. I am also indebted to Landlubber Mike for his explanation of creating furled sails - also on Modelshipworld.com. All the things I did correctly are because of their willingness to share. All the mistakes are entirely my own. One of the reasons that their presentations were so valuable was the challenge of Revell's instructions. Overall they were quite good, but there are too many instances of incompleteness, incorrectly identified pins, and conflicting instructions.
I suspect many of us finish a model of this magnitude with the thought of doing it again, just to try all the ideas that came to us for improving our technique. There were a number of times where I wished I had done a particular step way before the instructions called for it. For example, I think I would try to find a way to attach the lines to all the rails before everything else gets in the way! Wishful thinking?

Image Comments

Gallery Statistics