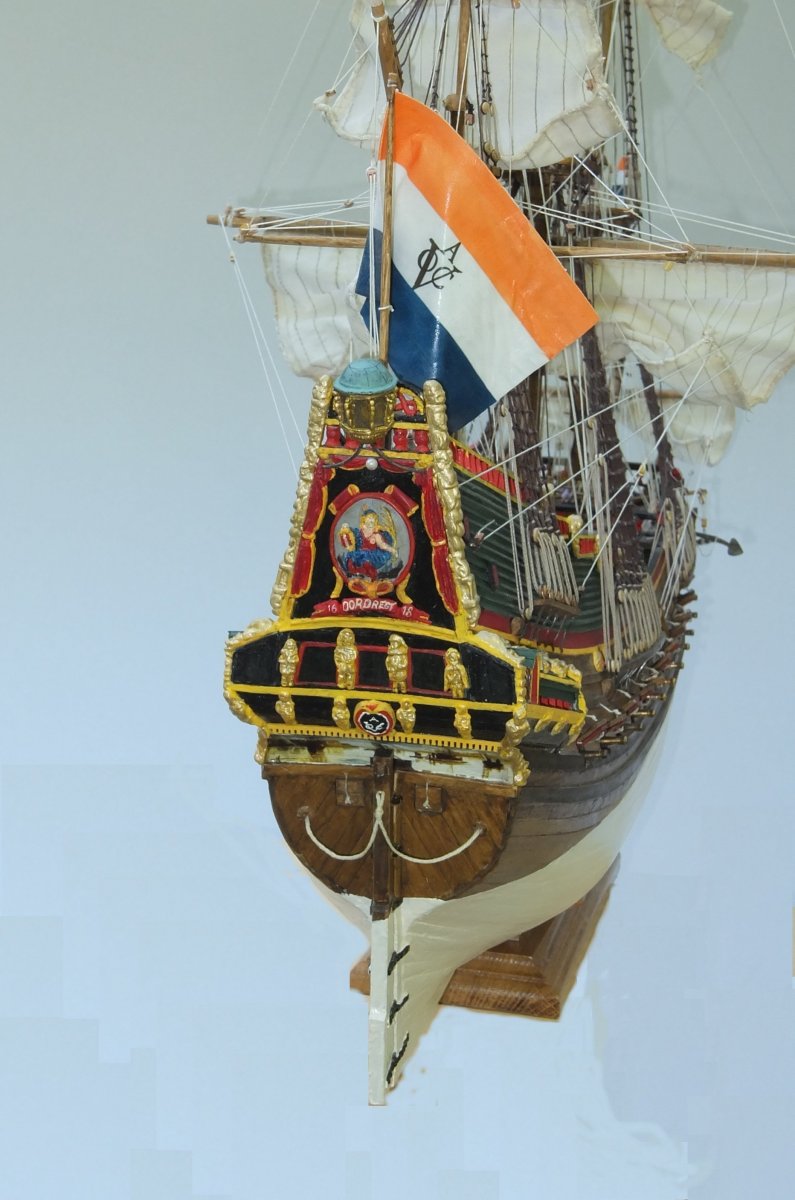 During the Voyage of the Batavia to East India Francisco Pelsaert shipwrecked on the Australian coast. Before he was Skipper on the Batavia he was in charge of a sister ship - the Dordreght.
The Dordreght was built in 1618 on the Peperwerf in Amsterdam. She was about 150 Amsterdam feet w.i. roughly 43 meters. On her stern was the maiden of Dordrecht, and this statue (from 1616) is still on the Groothoofdspoort of the city of Dordrecht.
Fully scratch build, but I am planning to make a model kit of her in future.
Image Comments

Gallery Statistics