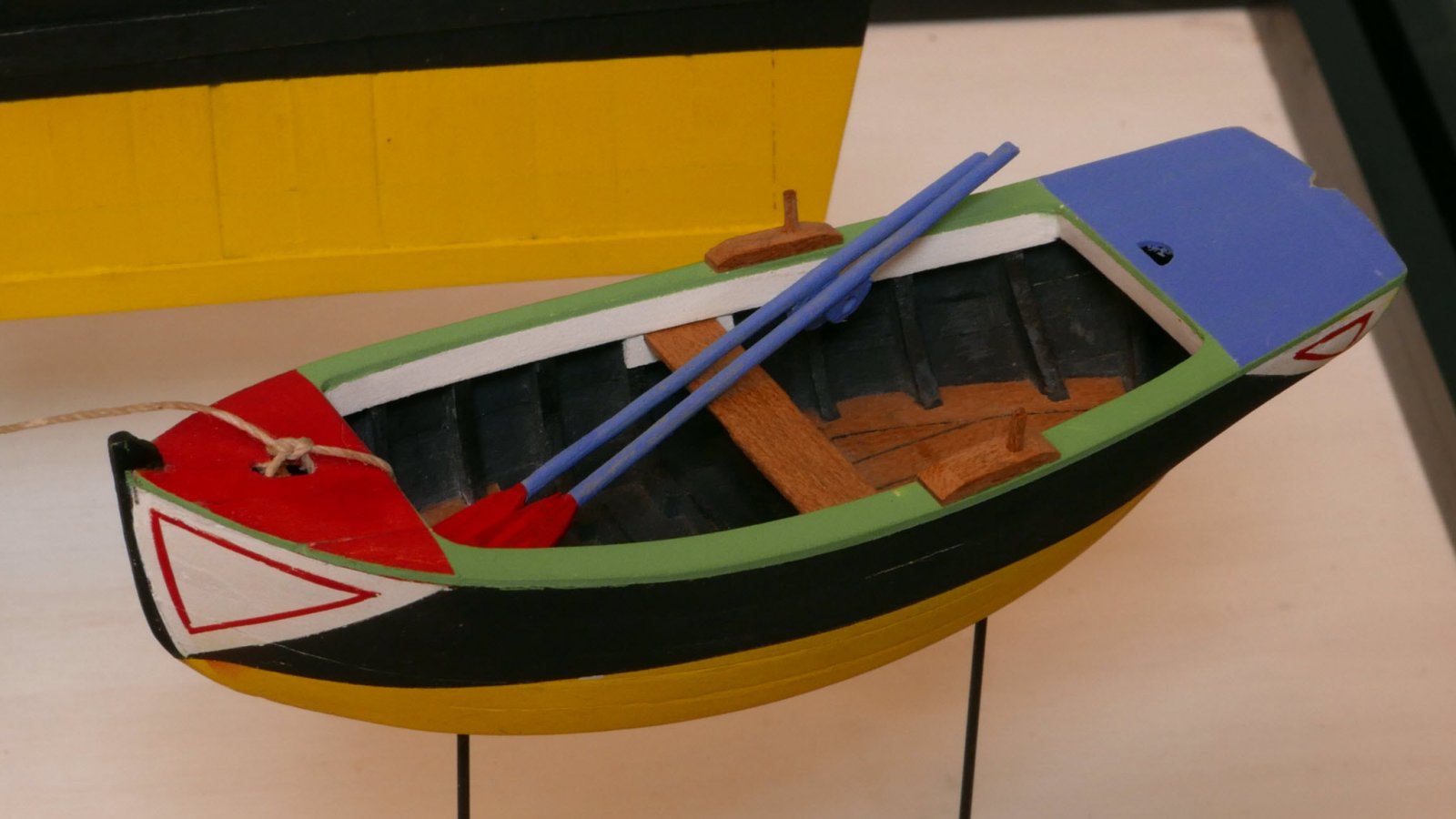 Barco de água Acima roughly translates to "boat of the upper river".   It was designed to transport cargo from the shallow upper reaches of the Tagus River and via canals.
The boat's tender is called a chata, which directly translated means 'flat', but in this context it means a flat-bottomed boat.

It is my second wooden model, second model of any kind since I was a young teen, and the first built from scratch. Not counting glue and paint, the only commercial parts are the rigging line, the cloth, the chain, and about 13 small wire rings. I fabricated the remaining metal parts from brass sheet, rod, and tubes. The wood is poplar, holly, cherry, and pear from trees felled by storms or found by the road.
Image Comments

Gallery Statistics