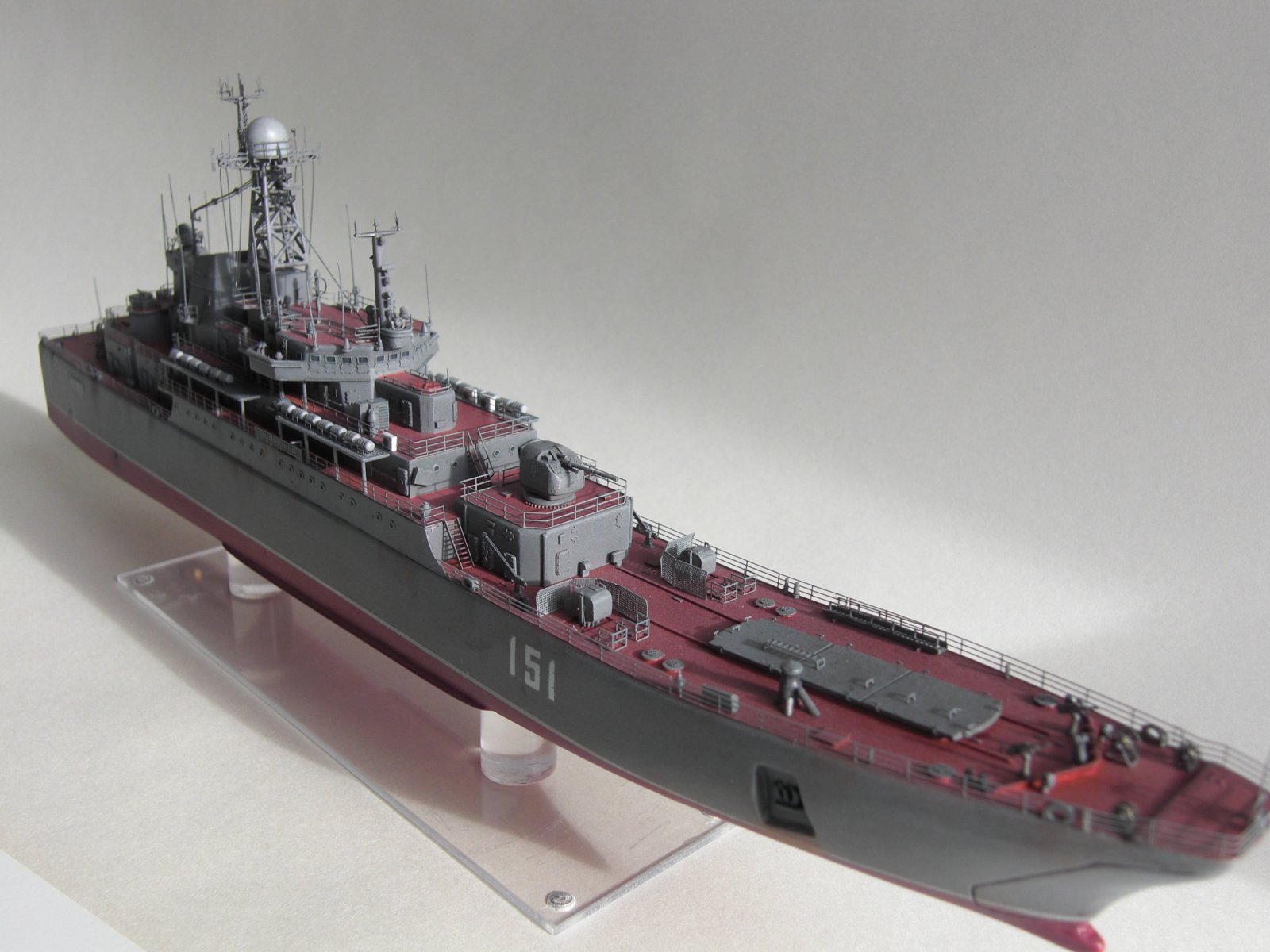 A model of Russian landing ship 'Azov' pr.775 Ropucha class.
Designed as a Ro-Ro with capability for beach landings. They can carry up to 450t cargo.
The hull is built with wood and styrene while the superestructure is made of styrene and lots of photoetched details from diferent brands, most of them remains from other projects taken from my spare box.
While building I've wrote a Build log in a spanish-speaking forum, for those who may be interested you may have a look here:
http://www.u-modelismo.com/foromodelismonaval/index.php?topic=1645.0 
Image Comments

Gallery Statistics