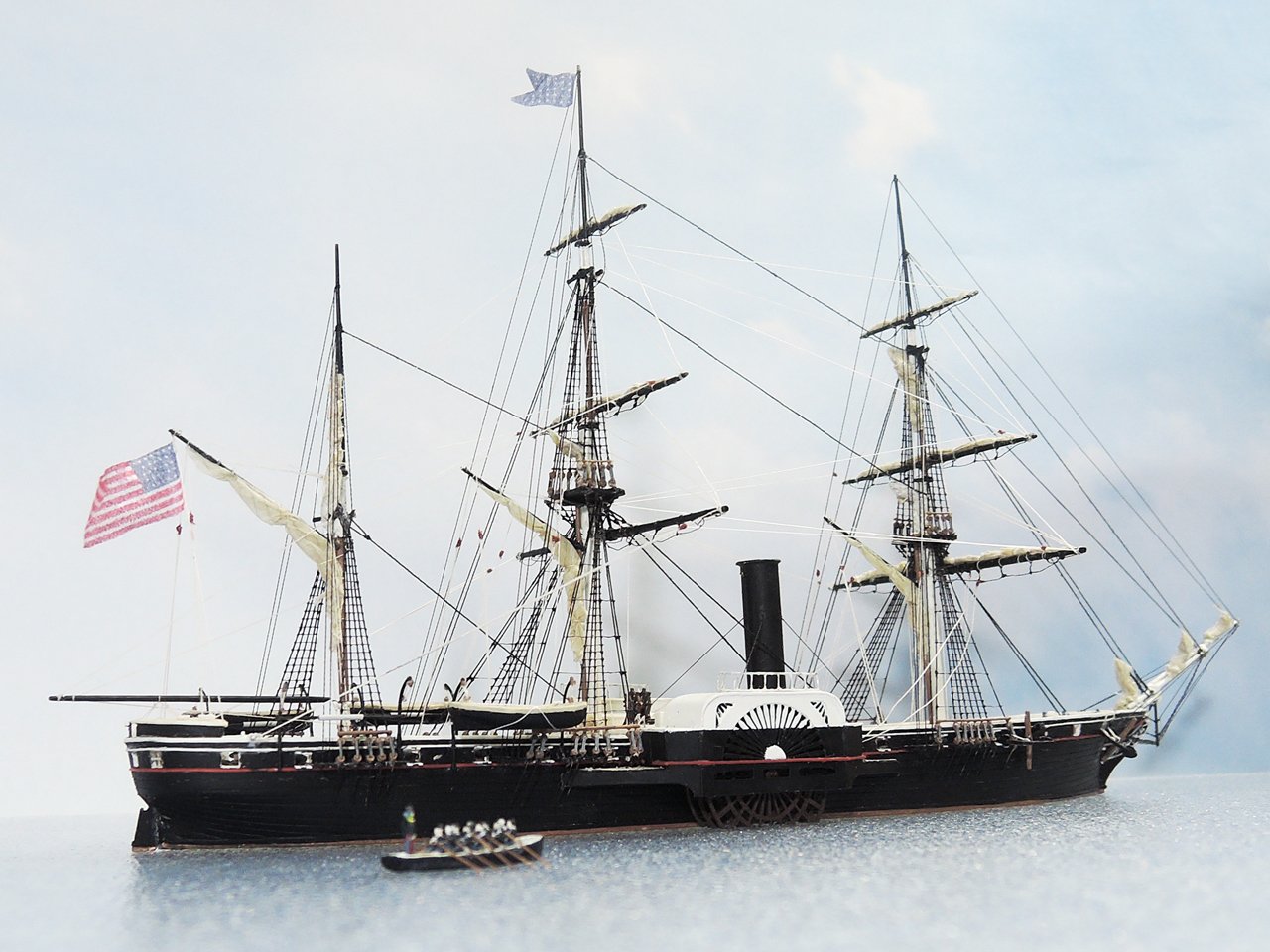 Sidewheel steam frigates led by Commodore Matthew C. Perry of U. S. Navy are popularly known as "Kuro-Fune (Black ship)" in Japan. The influence of Perry Expedition to open Japan is so great, we Japanese living in modern world still use the term "Kuro-Fune" when we faced with economical impact from outside of Japan or even when foreign TV personality comes to Japan unexpectedly.
Although sidewheel steam warships were destined to become obsolescent soon by screw propeller warships, the visual impact of gigantic paddle wheels may give much more impression than screw ships of which appearance showing little discrepancy from pure sailing ships except funnel.
USS Powhatan was fourth and last large paddle steam warship for U. S. Navy, lunched in 1850, commissioned in 1852. Although she missed opportunity to join Perry's first expedition, she became Perry's flagship while she was participating his second expedition.
Powhatan also has great connection with history of Japan. Shoin Yoshida's failed attempt of stowing away to the United States, conclusion of Treaty of Amity and Commerce on her deck and embarkation of Japanese Embassy to the United States are examples of these historical events.
I built miniature model of Powhatan for the part of diorama of "Perry's second expedition and Yokohama". The diorama is planned and built for 40th exhibition of Yokohama Sailingship Modelers Club which will be held coming September. The scale is 1/400, based on plans acquired from Maryland Silver Company and some images of her model exhibited in US Navy Museum I found on the net.
Hull is bread and butter built with 1.5mm plastic card. Coincidentally intervals of water lines appeared on sheer drawing reduced to 1/400 scale is almost 1.5mm! Although bottom hull is unnecessary for diorama, I also built bottom hull which can be separated by water line because I regard hull shape with flare naturally connecting to deadrising from keel as important. Planking was simulated with 1mm breadth masking tape, and copper plates were simulated with copper seal. Dummy butts were pressed onto seal, then cut into strips, and finally attached to bottom hull.
Sidewheels and some other parts including tracks for chaser gun were laser cut plywood and card. Laser cutting data was prepared with Adobe Illustrator.
Spars were made from brass rods of various sizes. Furled sails are thin lens cleaning paper and seams of sail cloths were printed on the paper.
At this moment I don't have spare time to write building log of her, but I gathered my tweets on her building. Although written in Japanese text, accompanied images will help your understanding.
https://togetter.com/li/1252883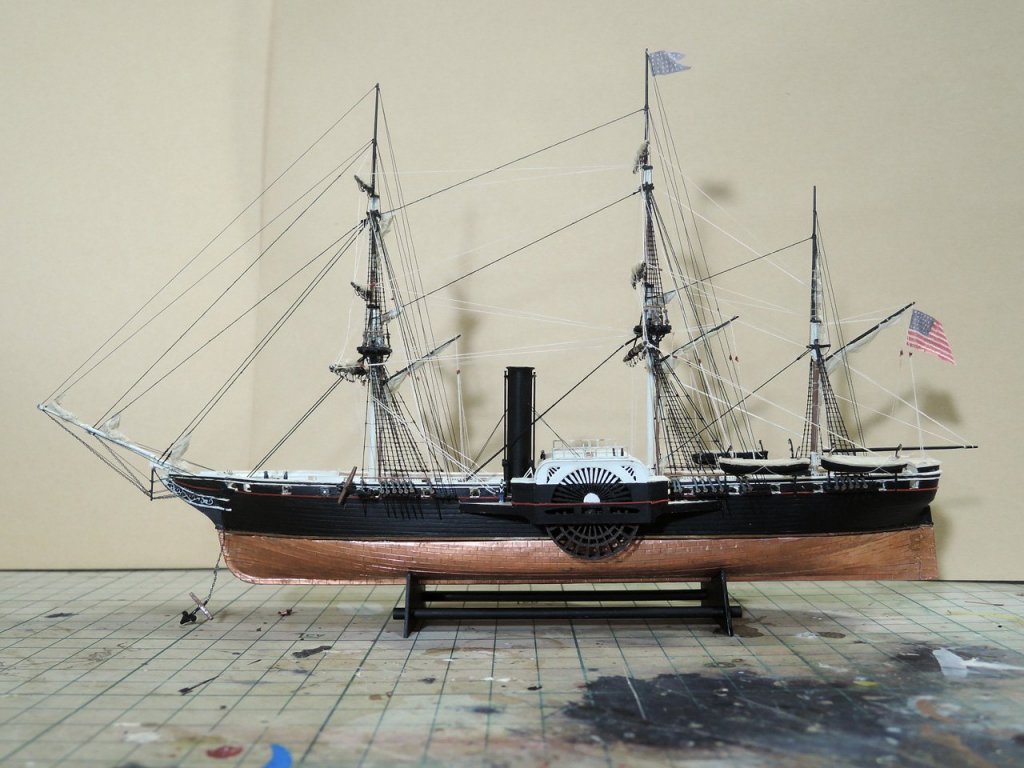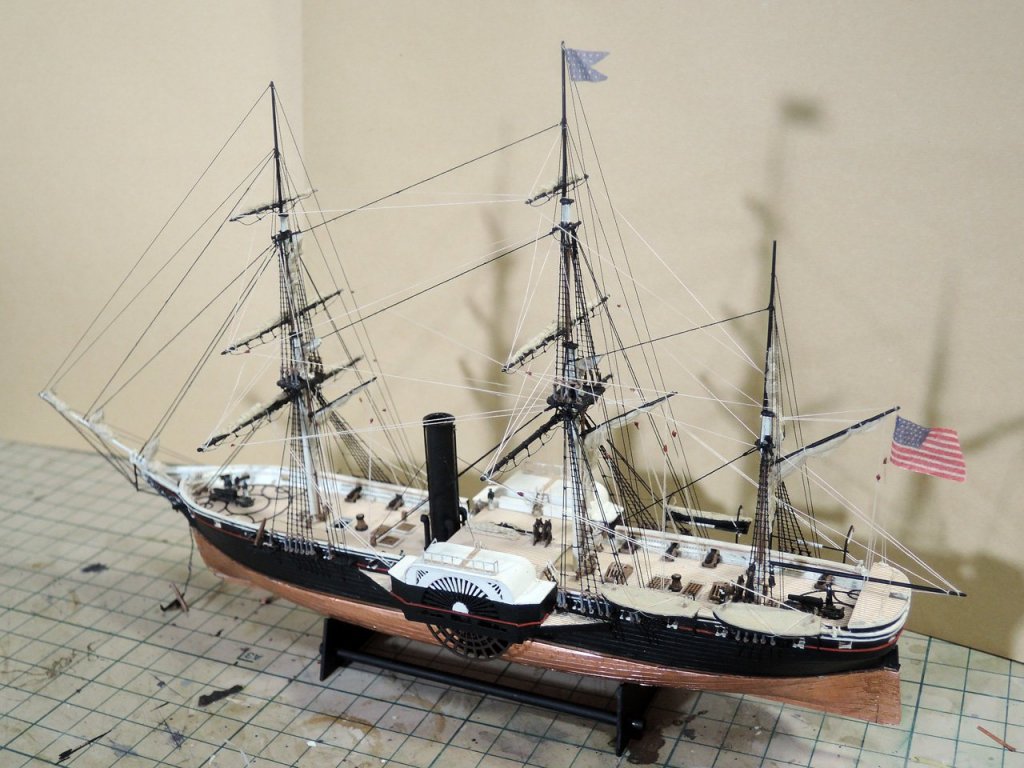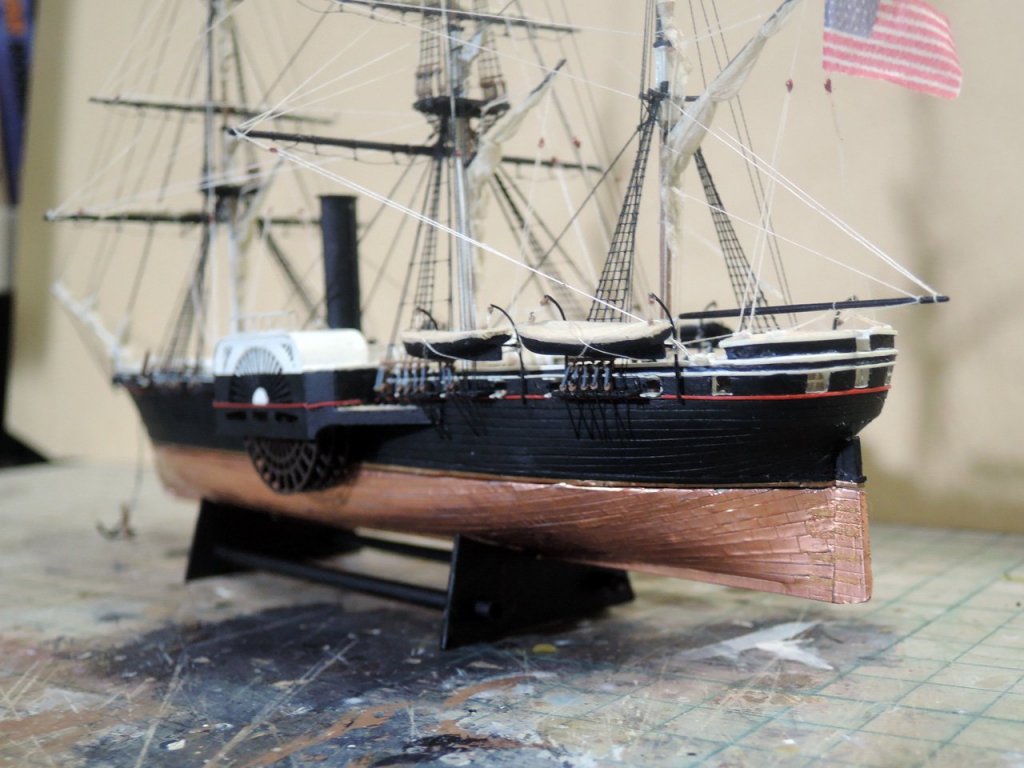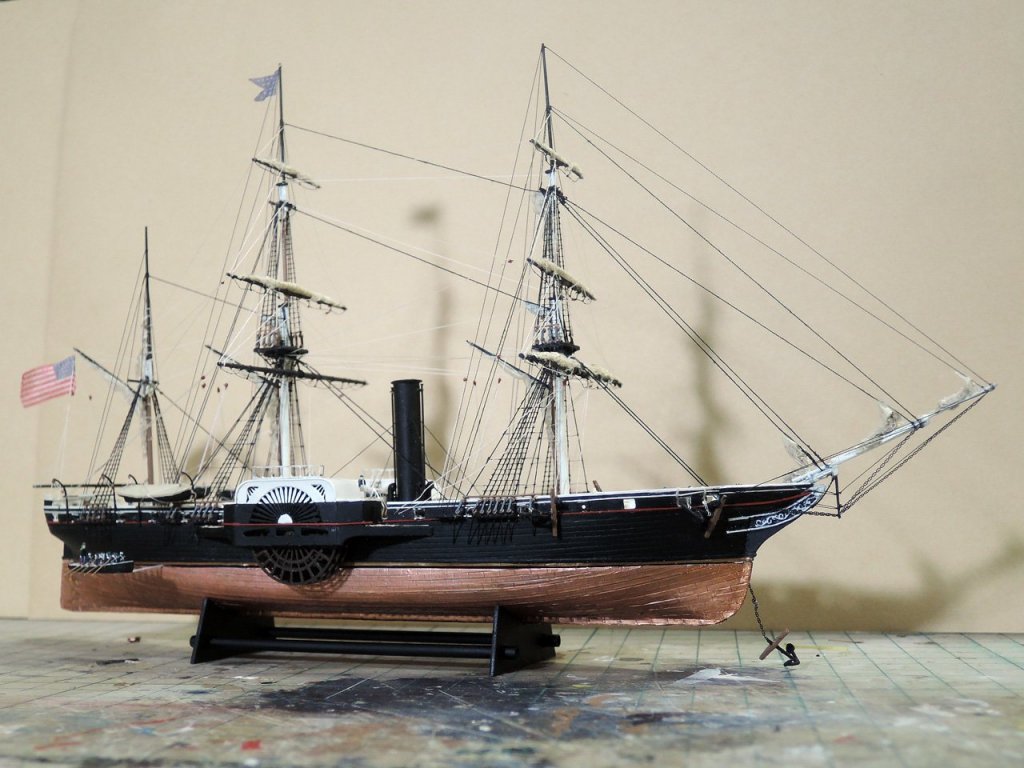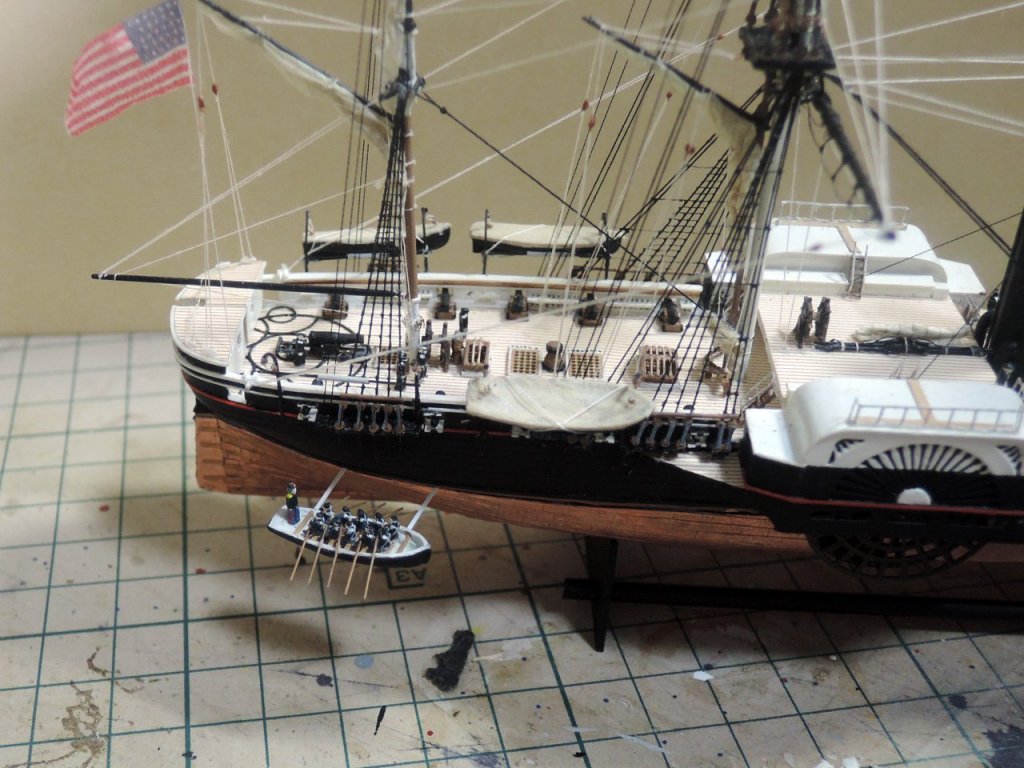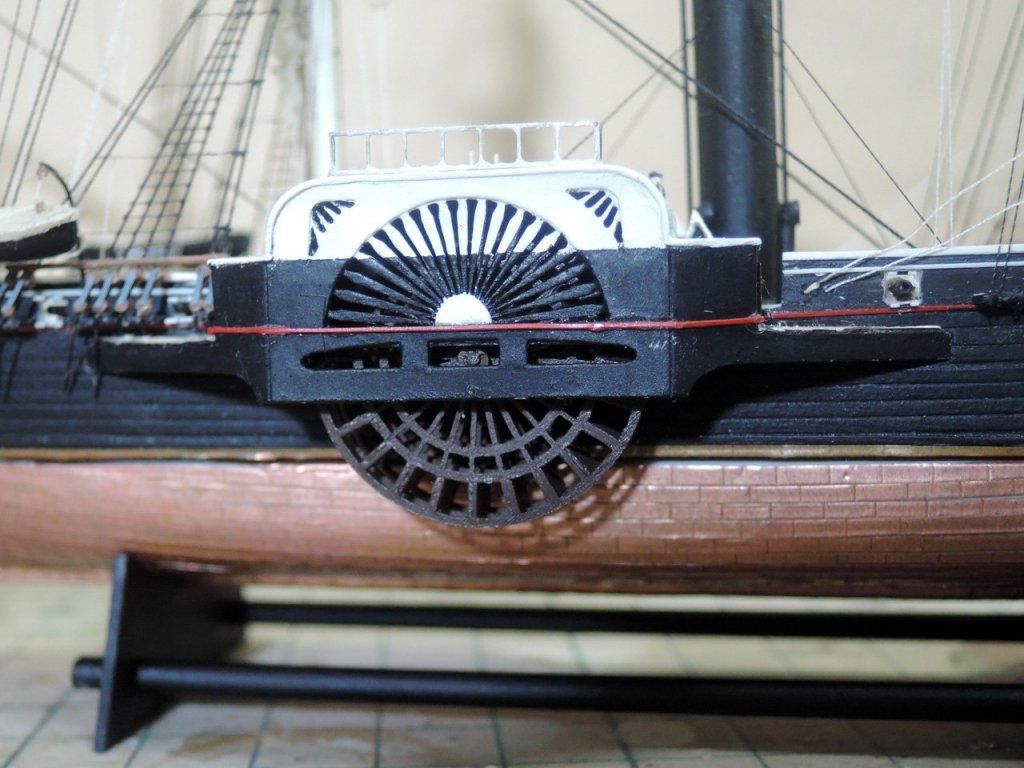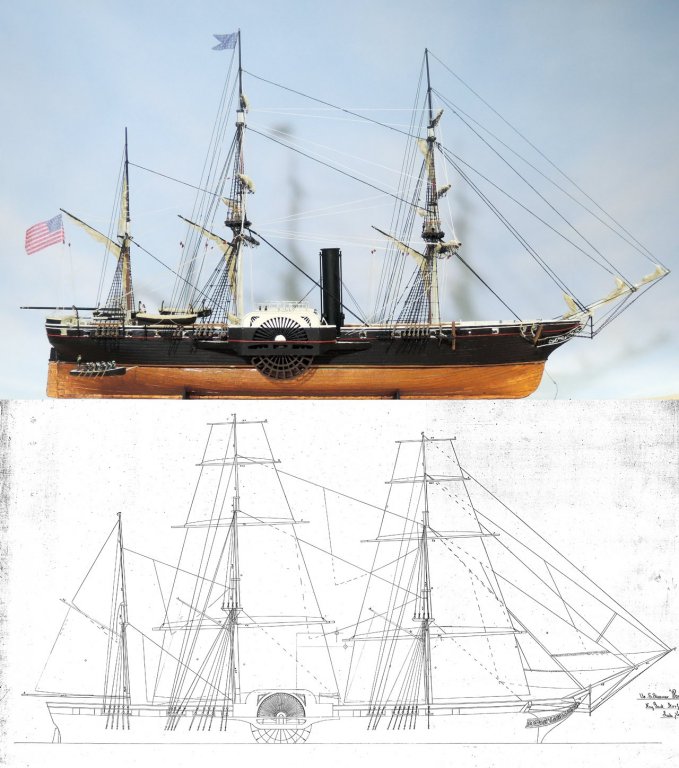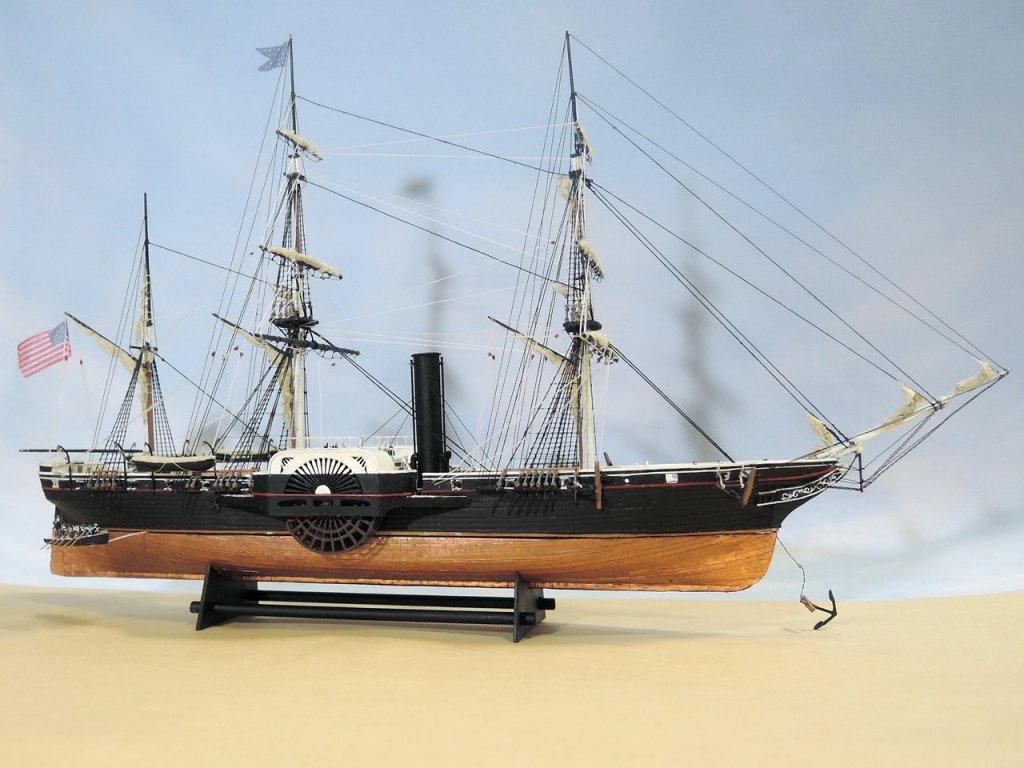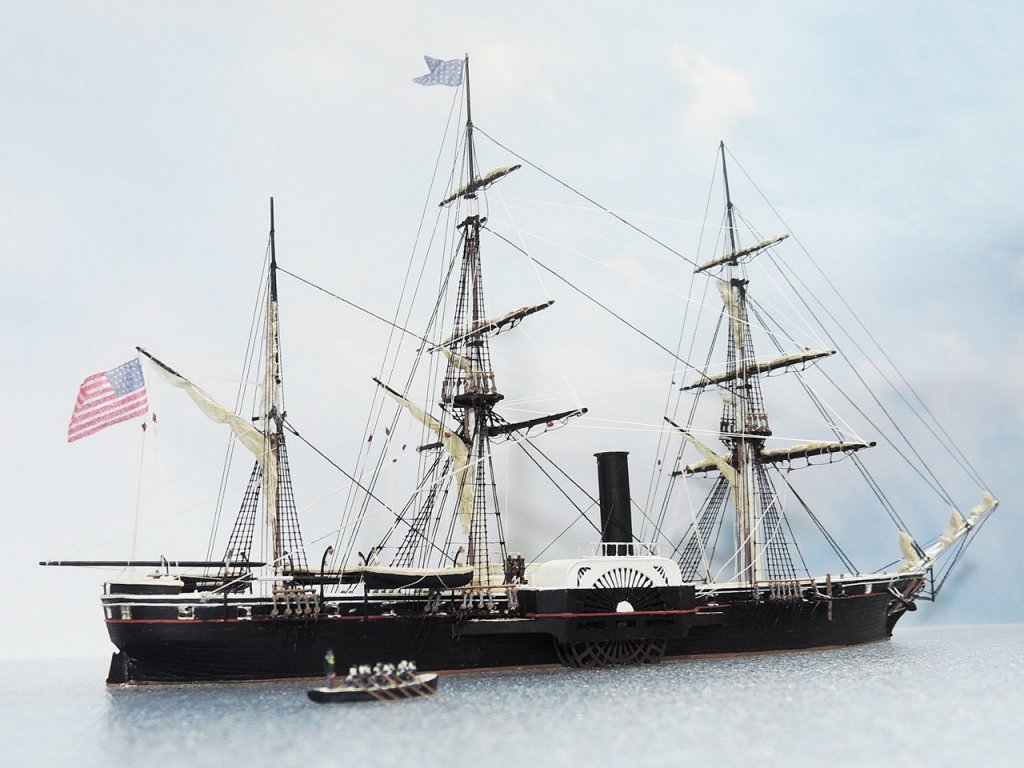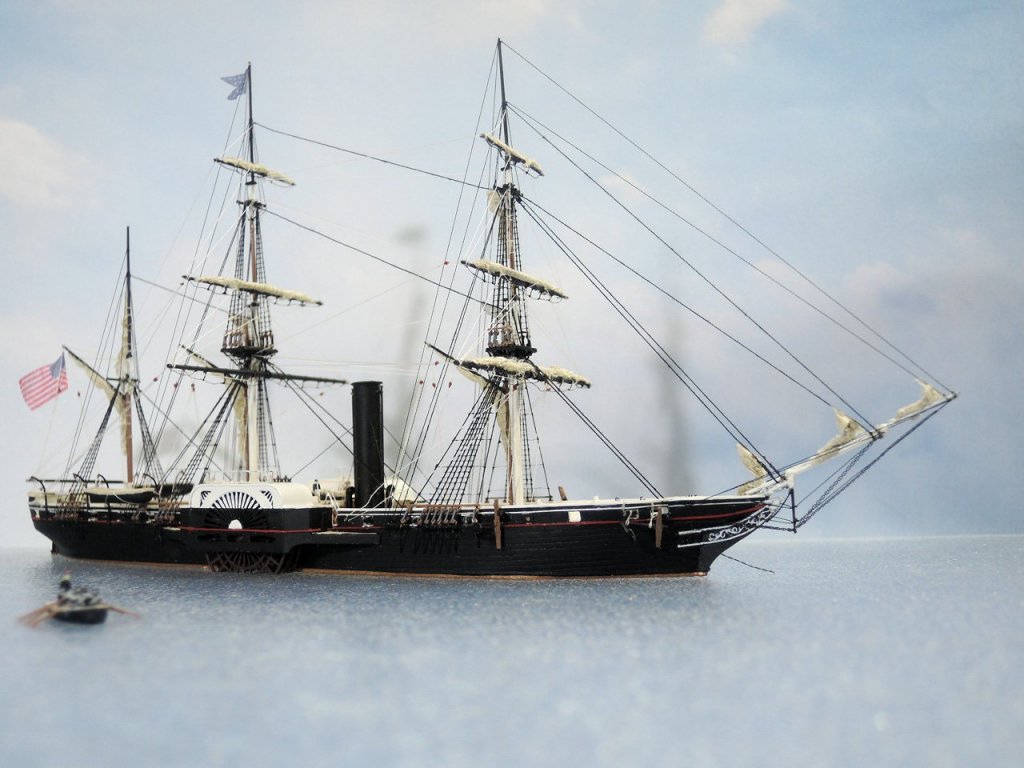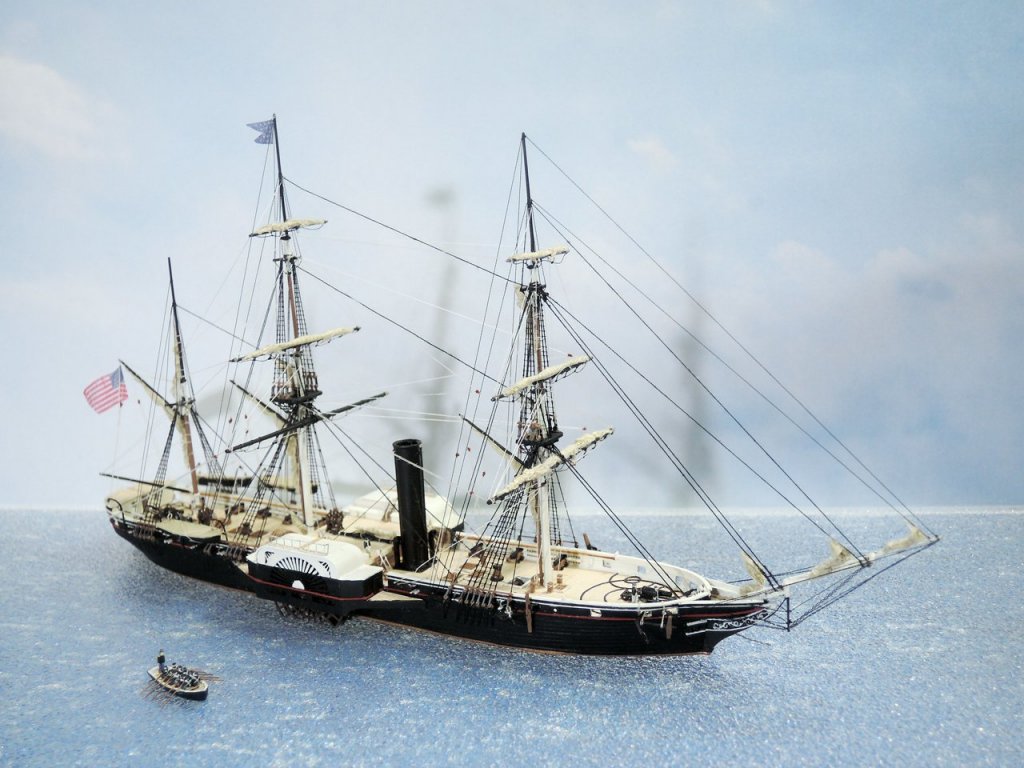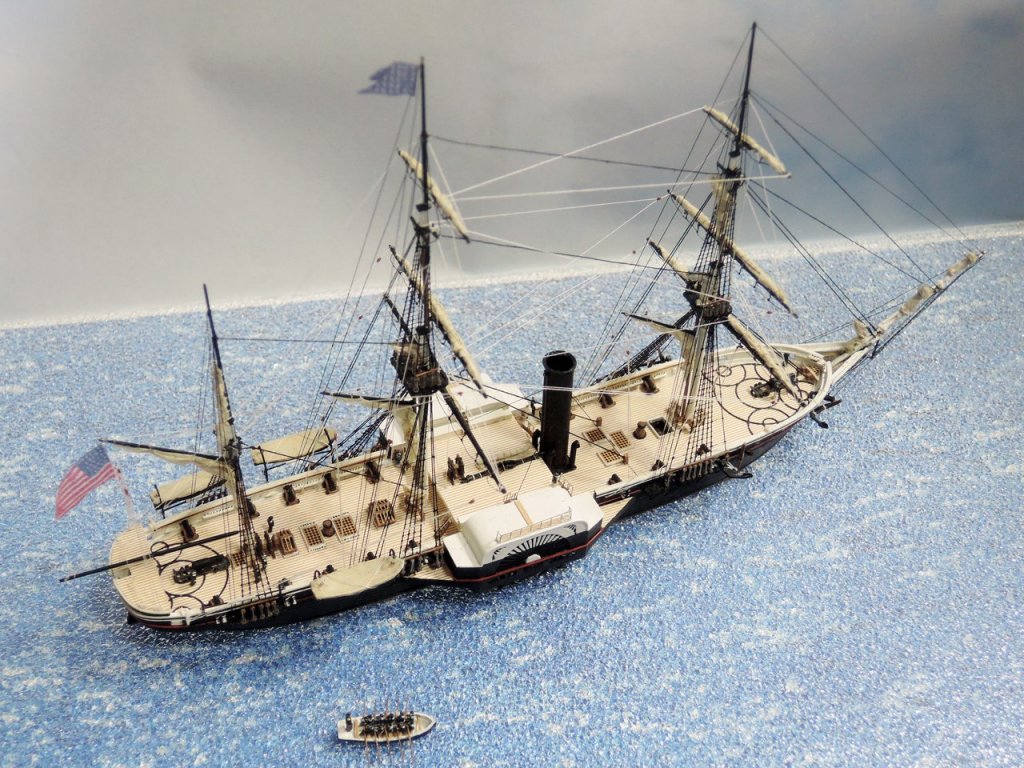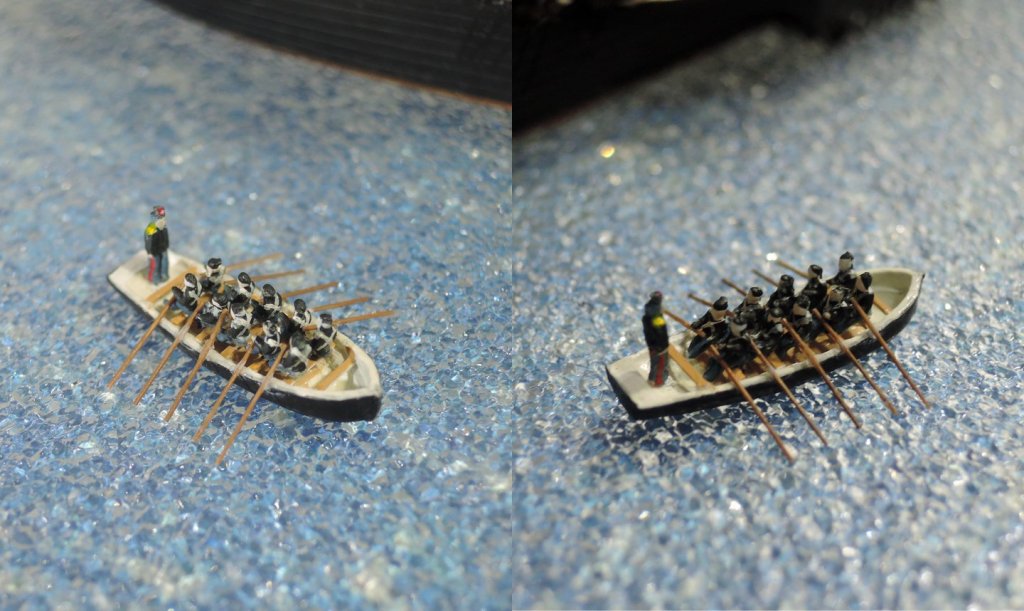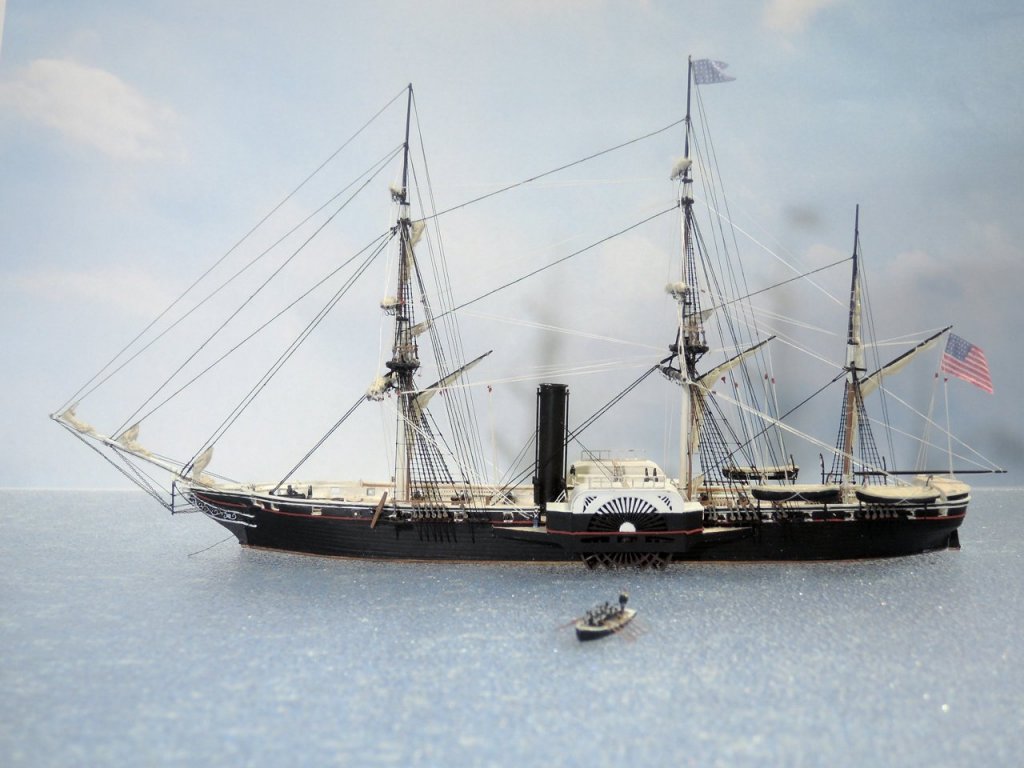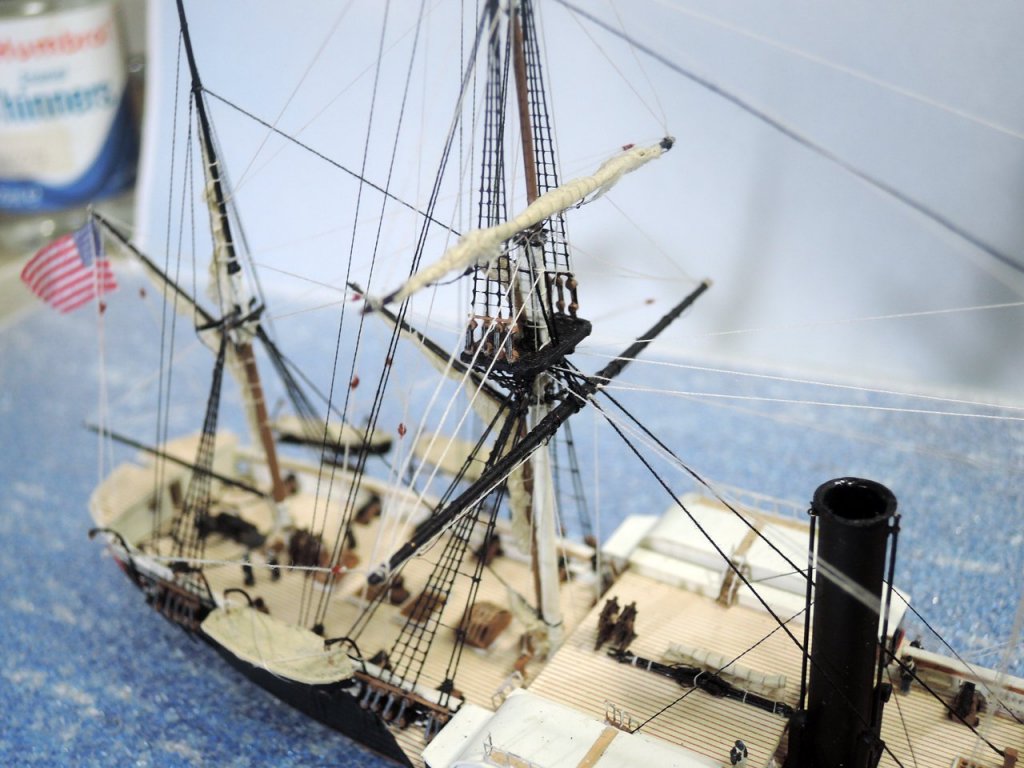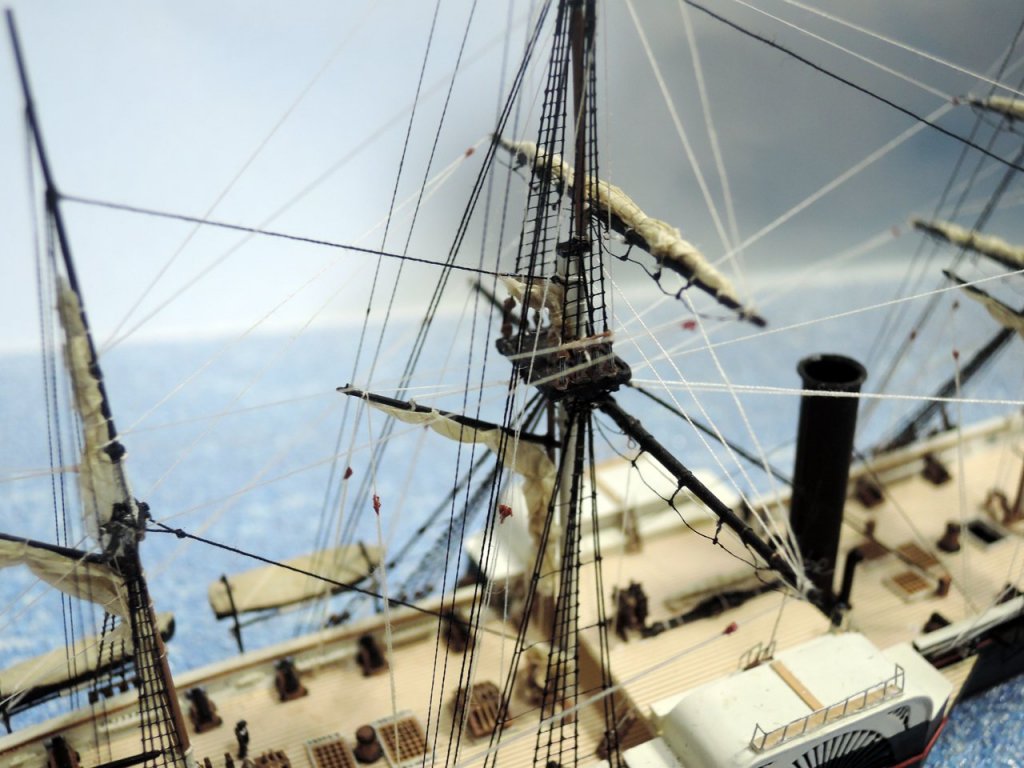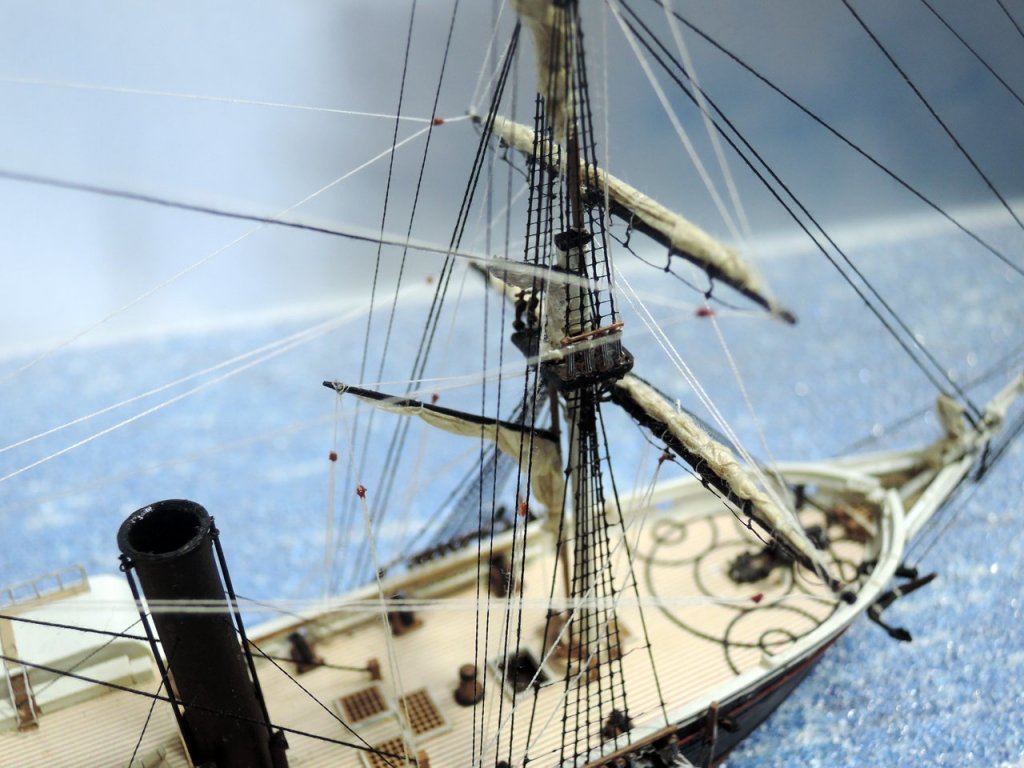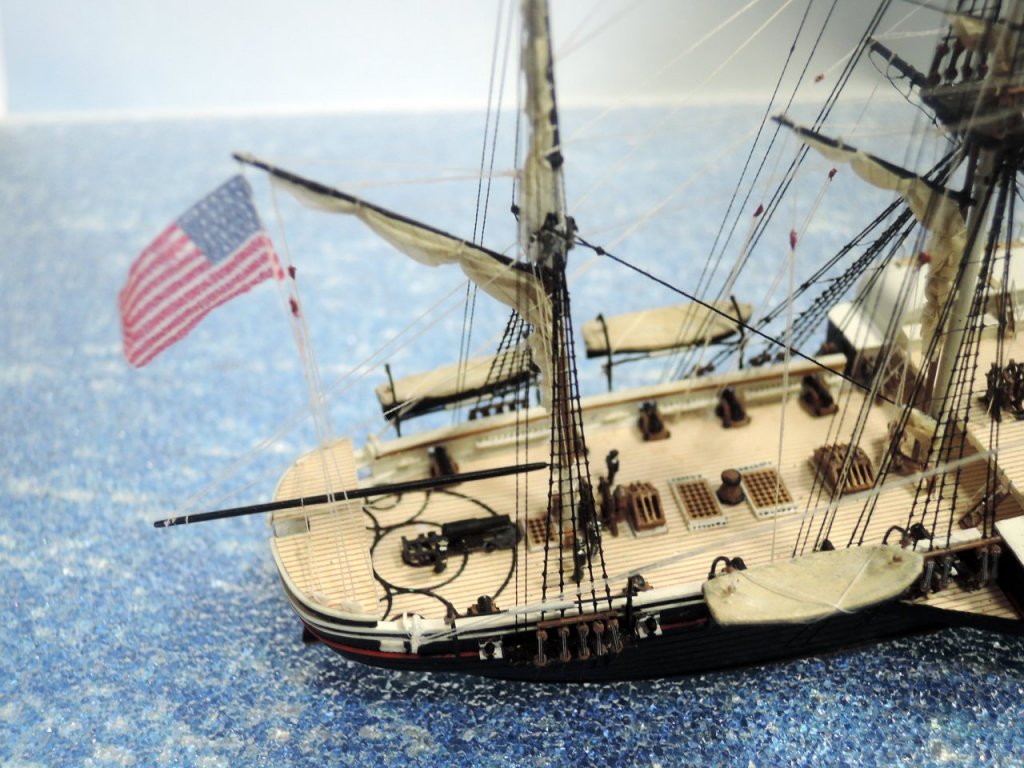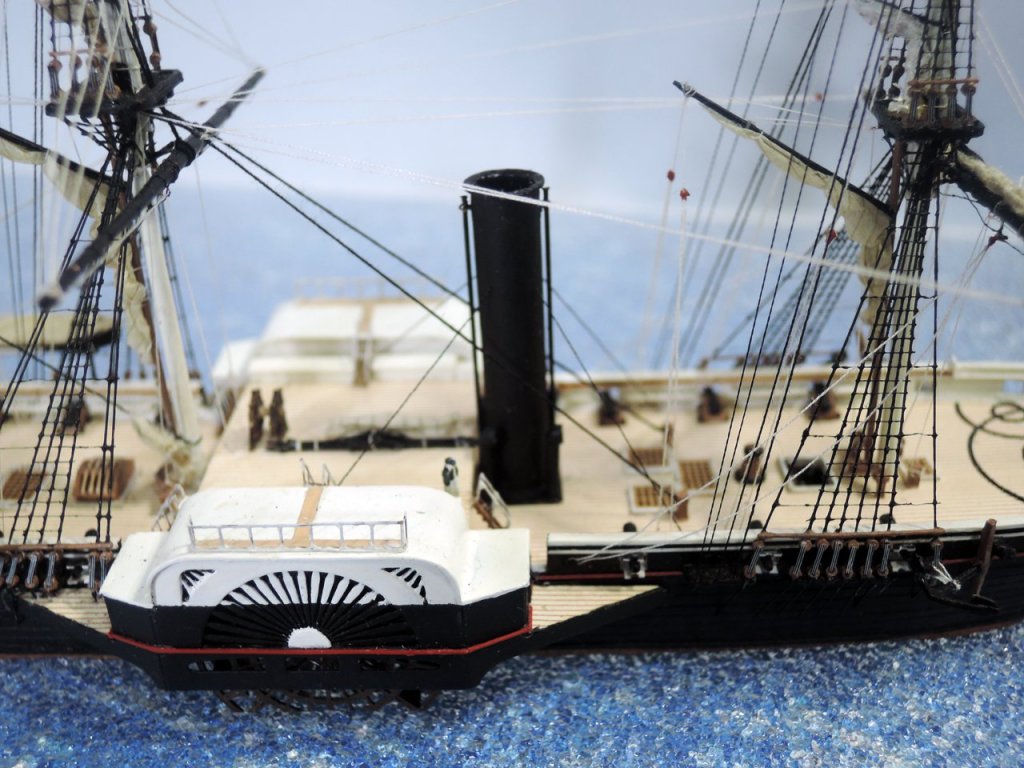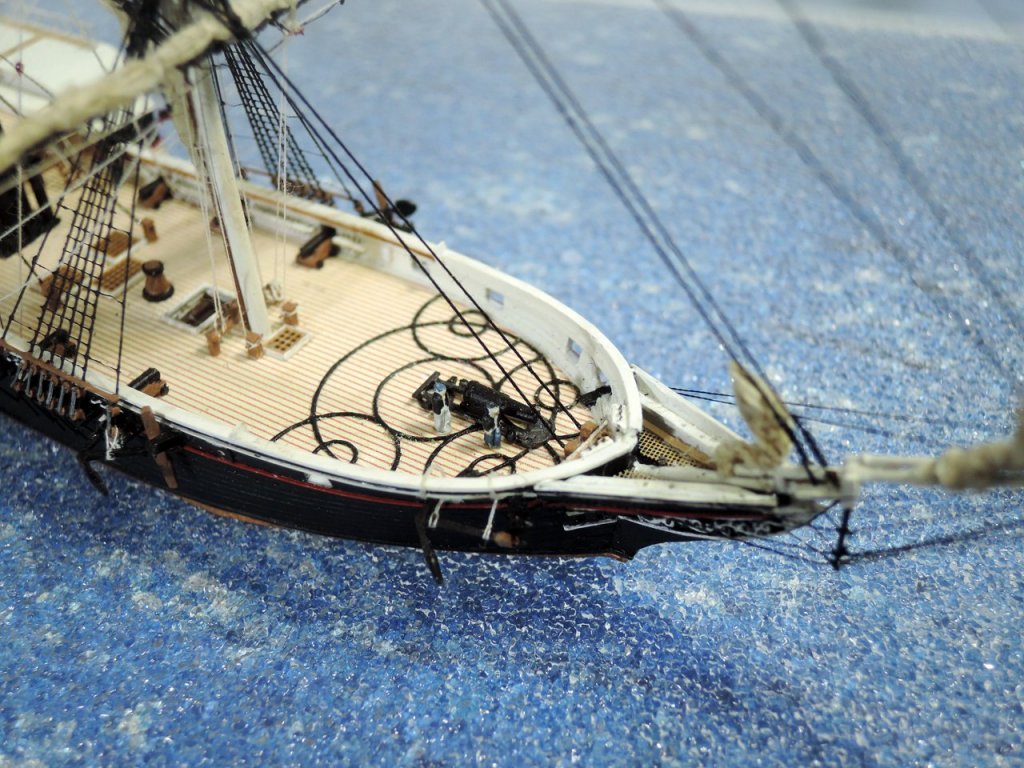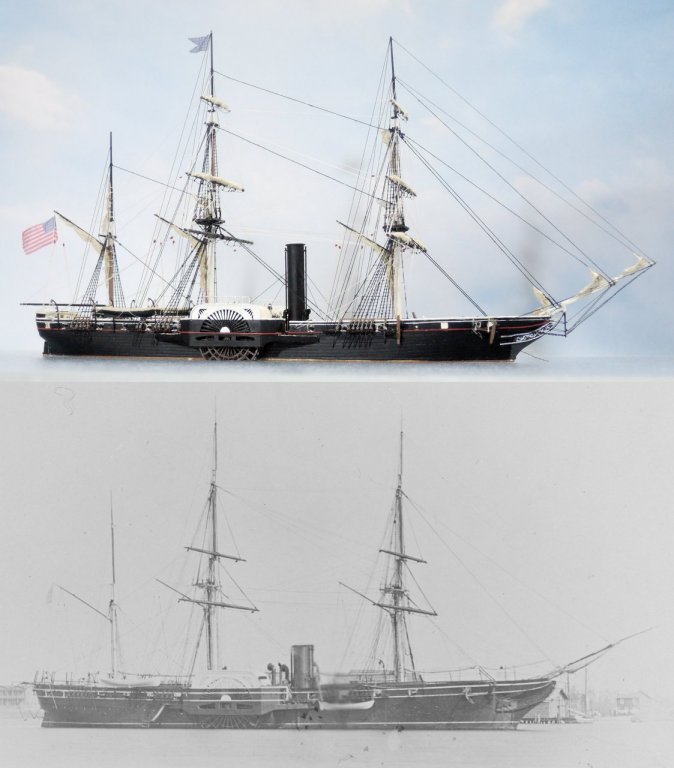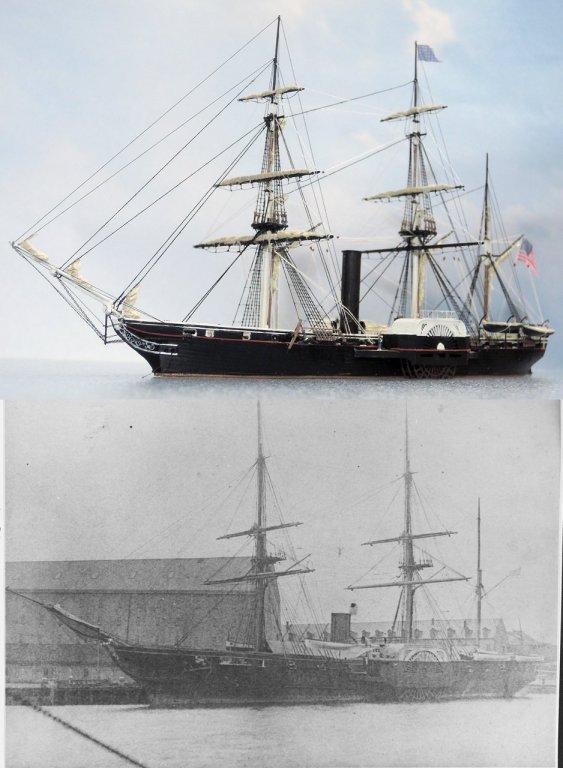 Image Comments

Gallery Statistics