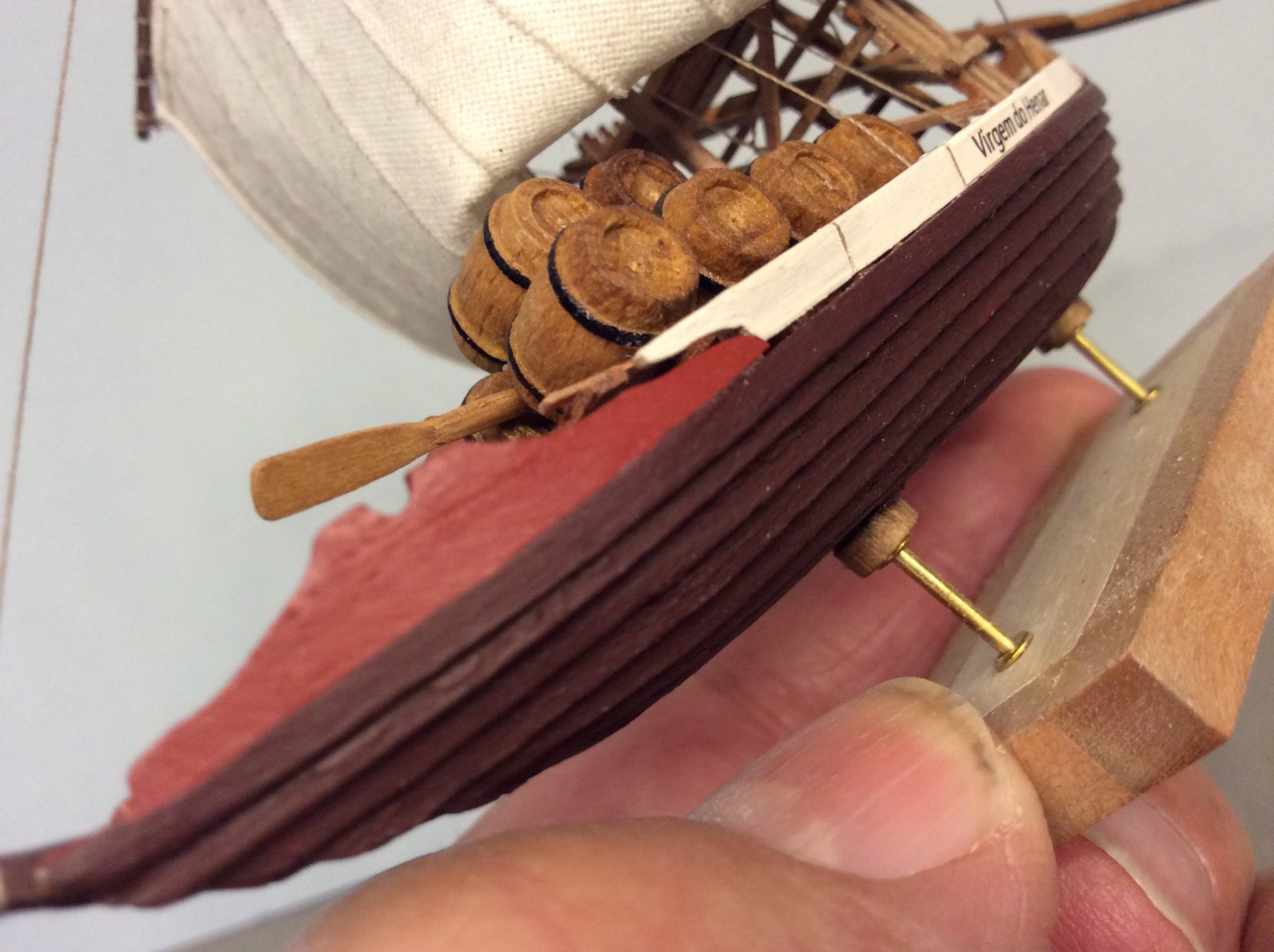 The rabelo is a Portuguese vessel typically from the Duero, that traditionally transported Oporto wine barrels from the Alto Douro where the vineyards where located up to Vila Nova de Gaia, Oporto, where the wine was stored and commercialized.
As a river boat, the rabelo had a flat bottom without keel, with length between 19 and 23 meters and beam of 4.5 meters. Made by clinker, it fitted a square sail and had a crew of six or seven men. It used a large oar at stern-espadilla- for its governing that took place from an elevated platform both as much for making easier its handling as to having view towards its bow when it was filled with barrels. In occasions, when it was necessary, the boats where towed from tow rope paths by men or by groups of oxen.
The implementation of the Duero railway in 1887 and further development of communication ways during the first half of the XX century lead to the decline of river navigation by the rabelos, to the extent that in 1961, initiating the hydro electrical benefit program of Duero, there were only six boats of them left in permanent activity. Nowadays, the rabelo has become a tourist attraction and in Oporto there is a whole fleet of them dedicated to give rides by the river to visitants.
Image Comments

Gallery Statistics