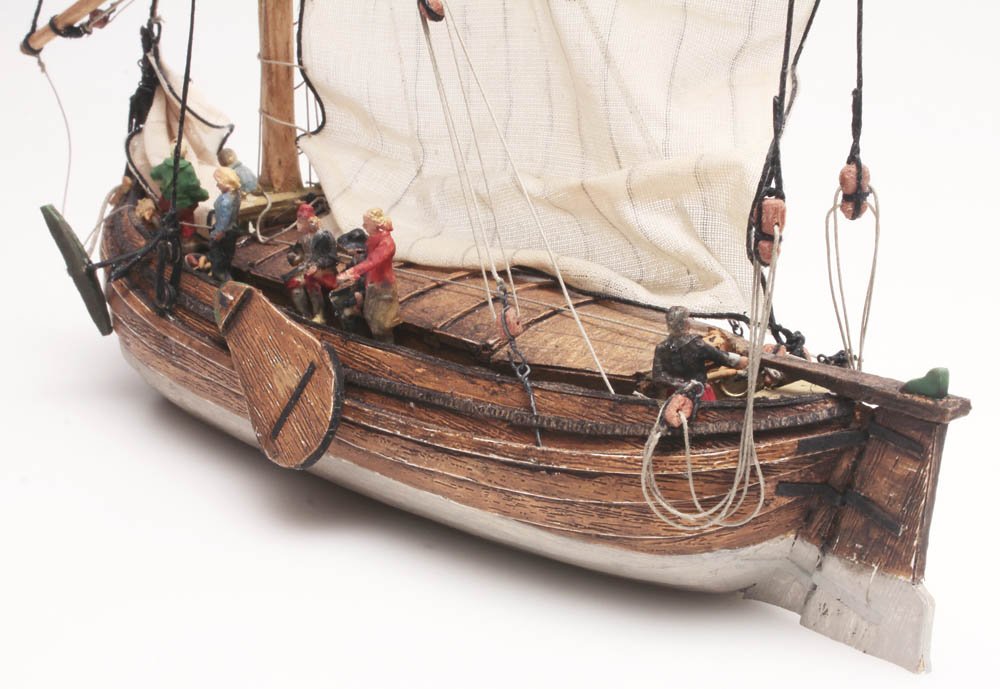 Here is a small collection of 17th century Dutch vessels. Some are for inshore use, some for coast traffic, some really crossed the seas. They all have in common that there is no showing off. They were just tools and that's how they were used. The yacht is the only exception in this row of models.
Nevertheless they can be held responsible for most of the trading success the Dutch achieved in the 17th and 18th century.
The models were made of paper and card after data I found in contemporary literature. Paper allows the model builder to build remarkably fast. These models were all made within two years (and there are more). They are all in the same scale: 1/77.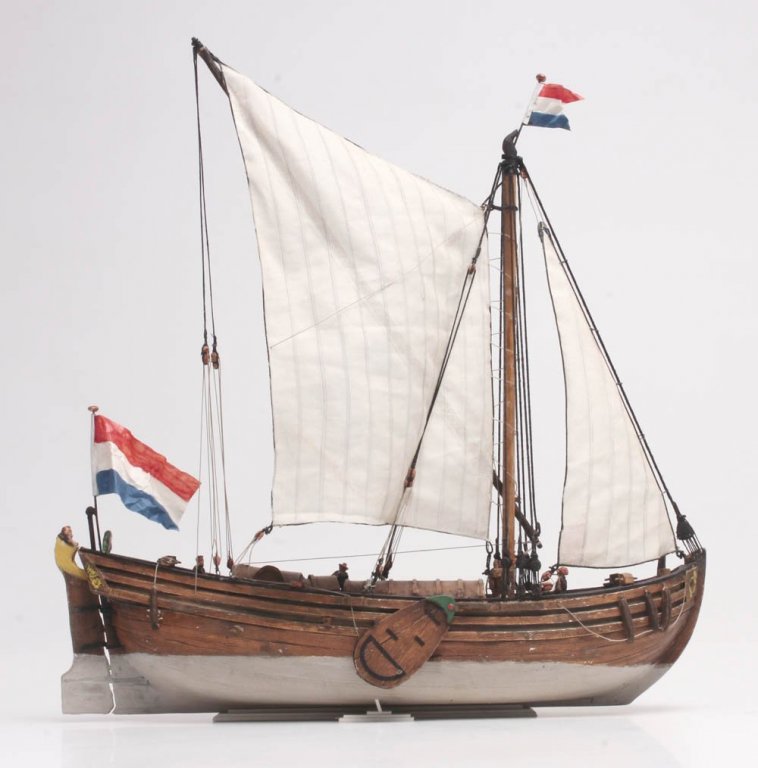 This is a 'smalschip'. Inshorevessel, about 70 feet long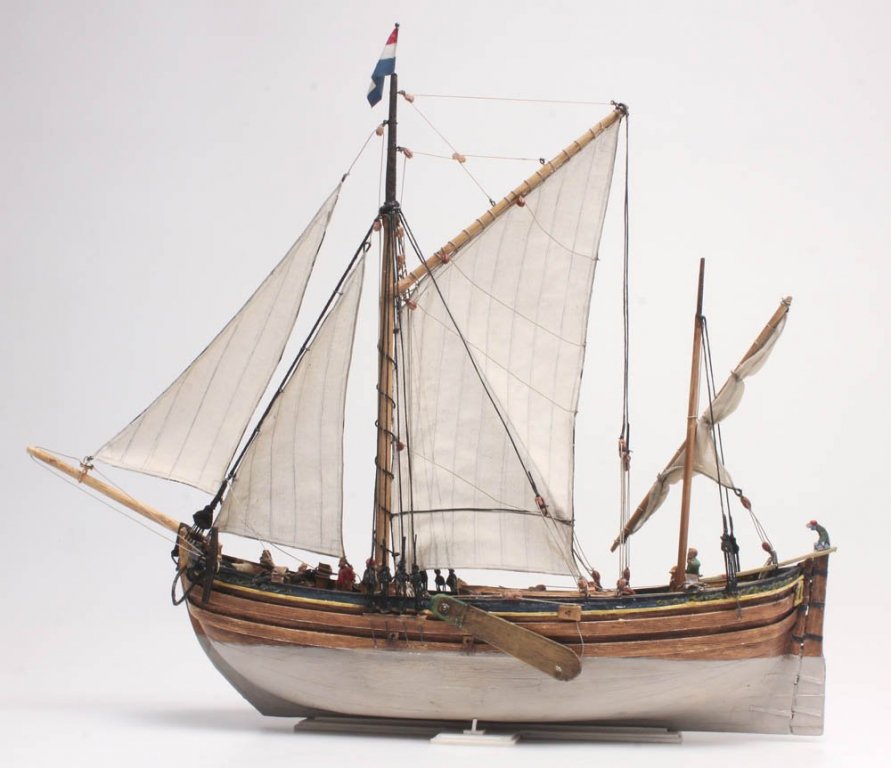 A Galjoot (galliot) small trader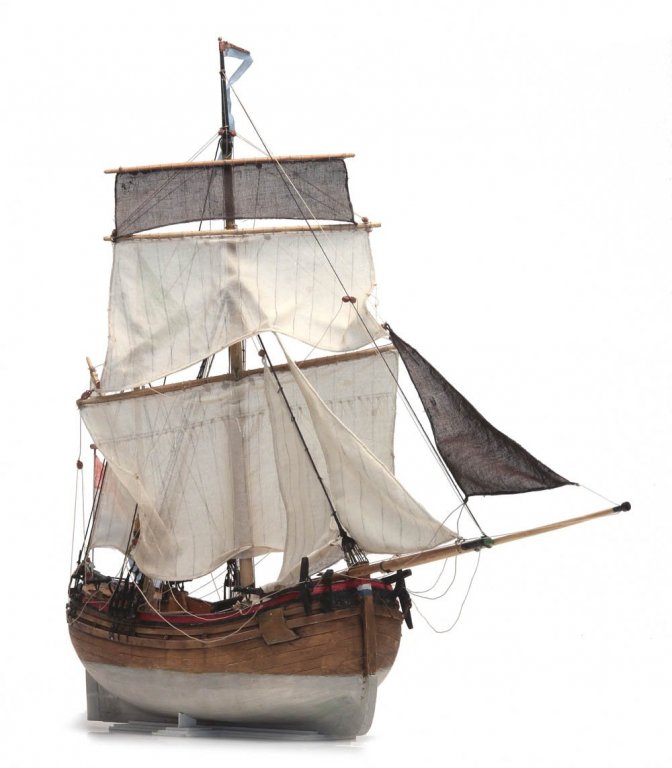 A Hoeker, Fishing vessel for cod and haddock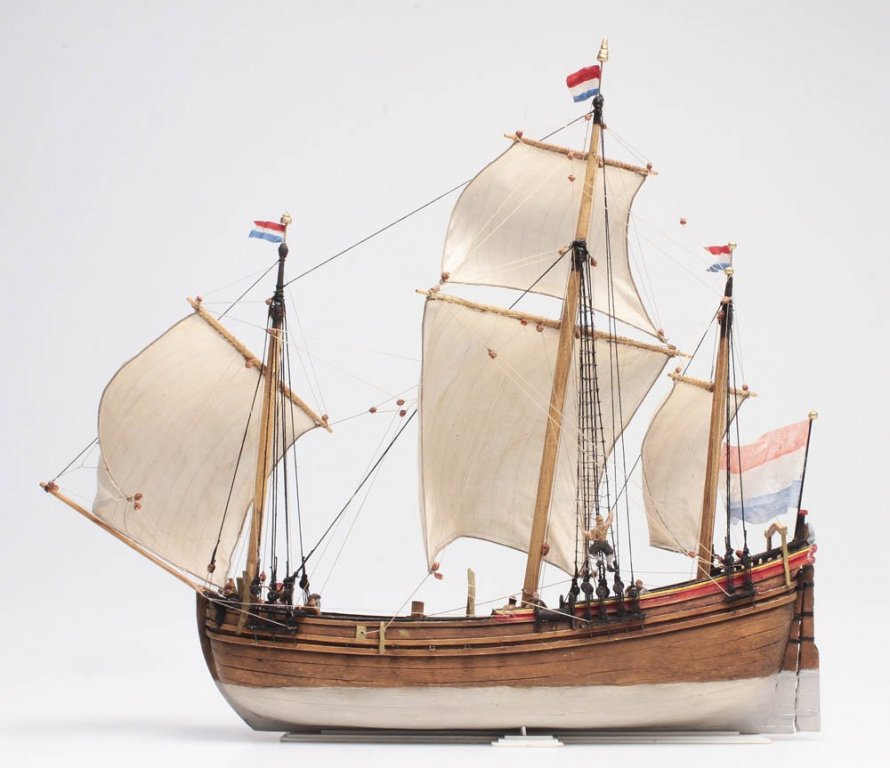 A 'buis' (buss) for catching herring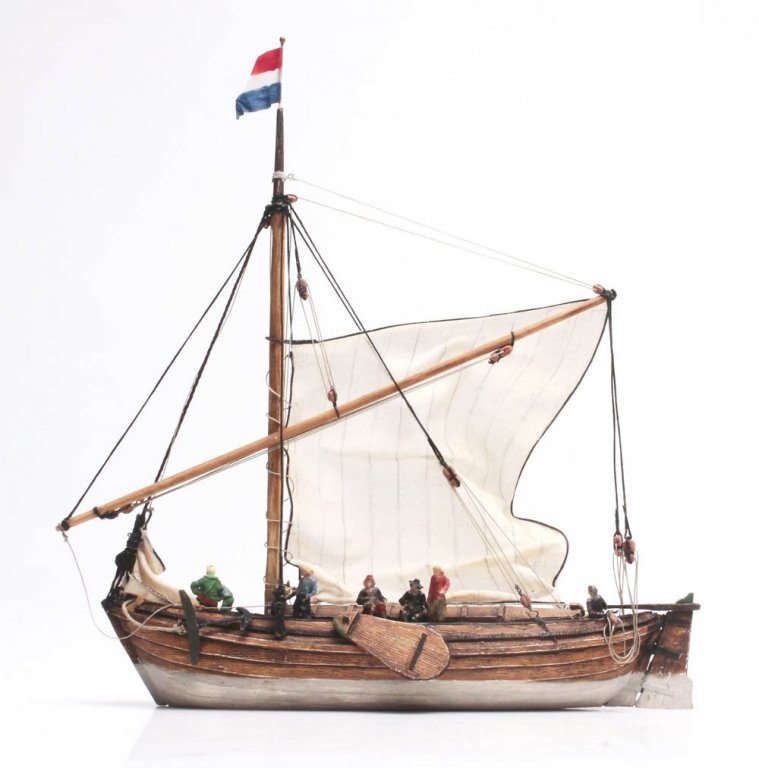 A Kaag for transport of people.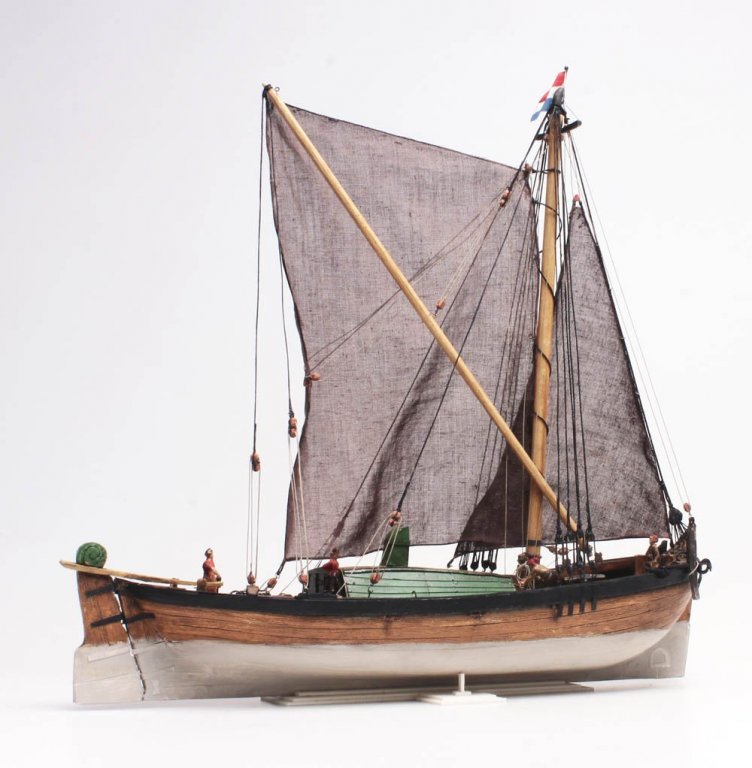 A 'waterschip', a fishing vessel for the 'Zuiderzee'.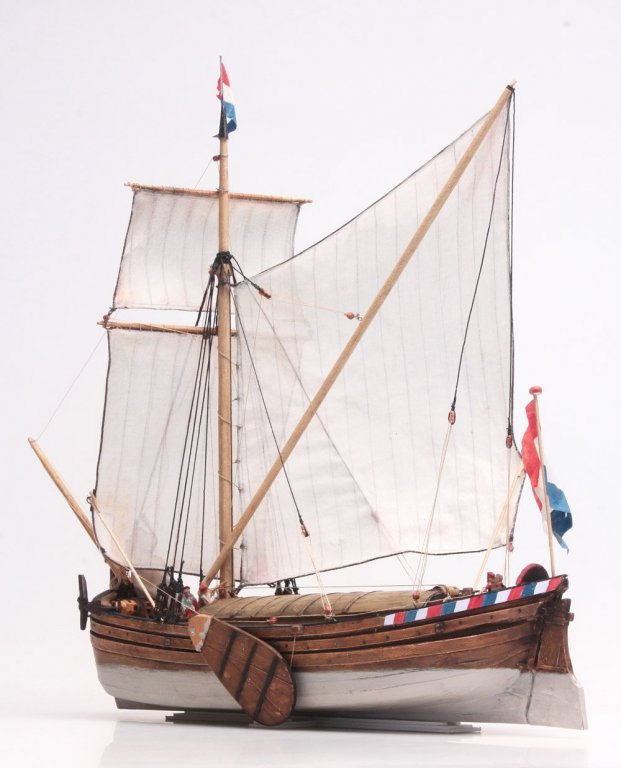 A 'wijdschip' (wide ship). Same type as the smalschip (narrow ship), but too wide to pass the Dordrecht locks, so it had to sail 'outside the dunes'.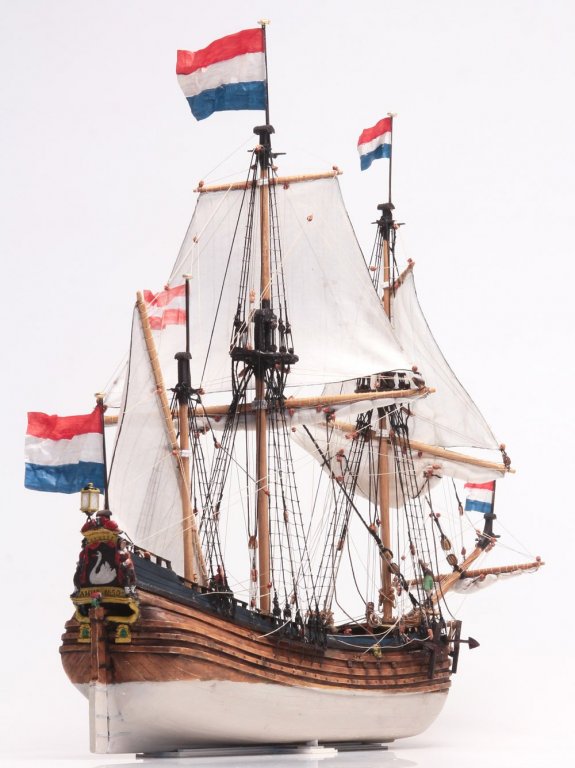 a small fluit, based on footage of a wreck in the Baltics at 120 meters deep.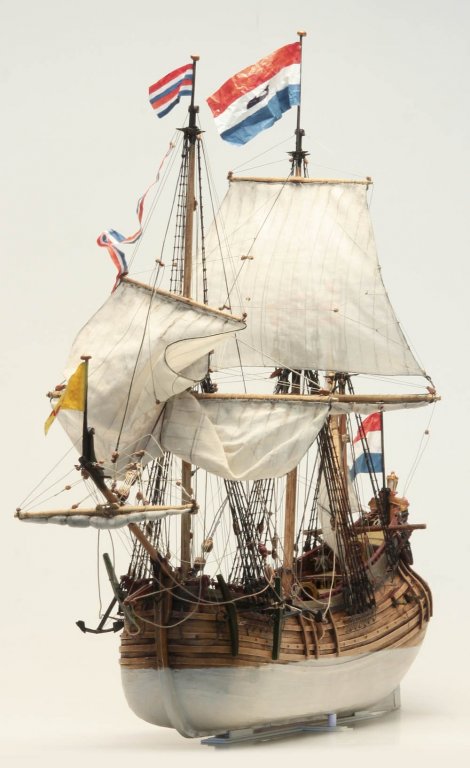 A whaling fluit, reconstructed after literature.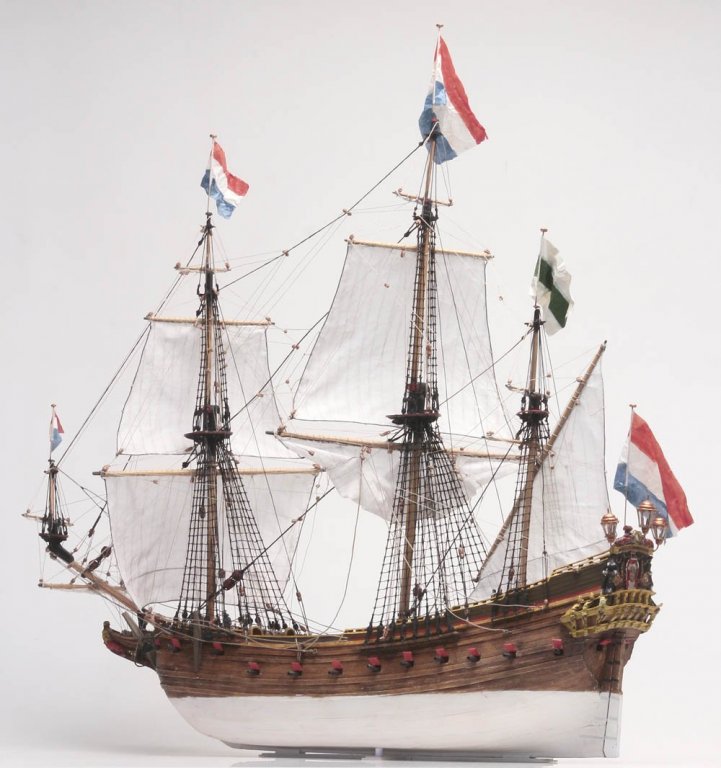 a 'pinas', an armed trader.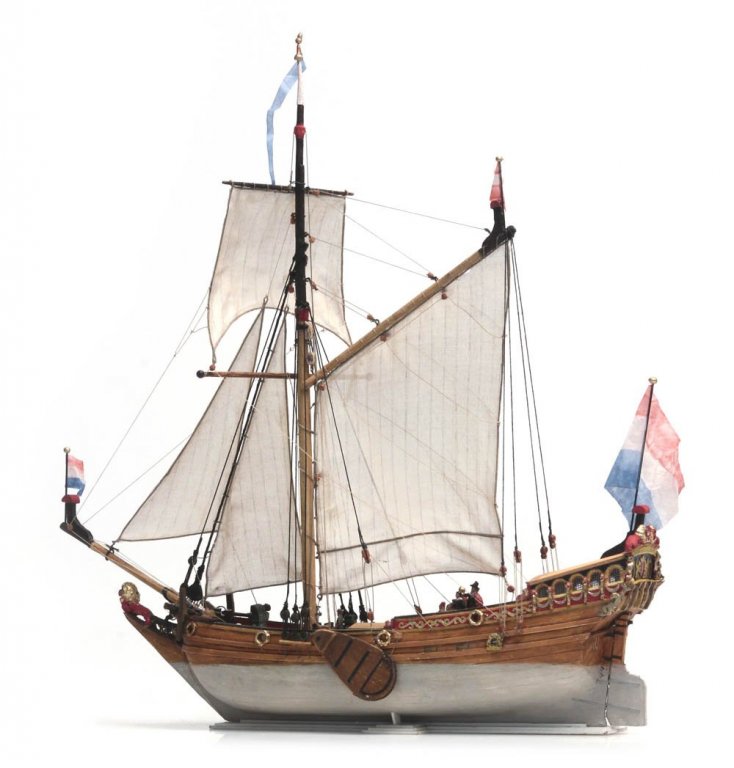 A yacht, used by officials.
Image Comments

Gallery Statistics