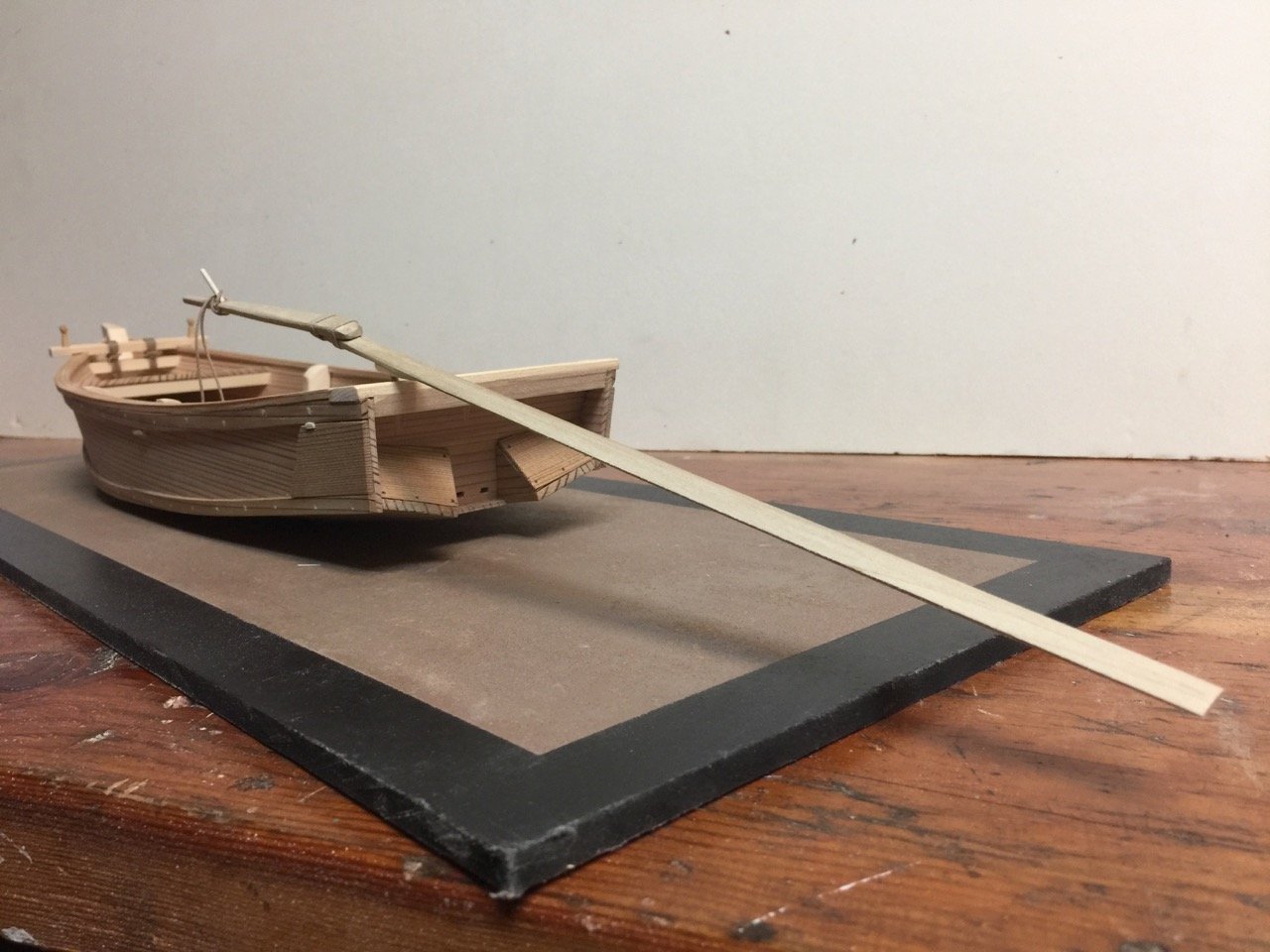 In the Fall of 2019, boatbuilder Douglas Brooks went to Japan, together with Nina Noah from an organization called the Apprenticeshop, and built two boats as part of a research project. The second of these boats was the Himi Tenma or Tenmasen. It is a small workboat use for fishing and ferrying people and things in coastal waters. Larger versions of this boat were often carried aboard the large coastal transports called bezaisen or sengokubune for loading and offloading cargo, passengers, and crew.
This particular boat was only about 13 feet long and was built under the guidance of Japanese boatbuilder Mr. Mitsuaki Bansho. I was asked to build this model as a gift for one of the donors to the project.
The model is about 15.5" long and made primarily from sugi, or Japanese cedar. The light colored wood used for the beams, half-frames, stem, etc., is hinoki, or Japanese cypress. The model isn't an exact replica, as I was provided with a museum drawing of a similar boat, some dimensions, and photographs. But, the photos didn't explain all the details and the museum drawing differed from the actual boat that was built. So, this model is more of a representative model that is pretty accurate to the type and very close to the one built in 2019.
I started construction in mid-April and completed it just about 30 days later.
Image Comments

Gallery Statistics