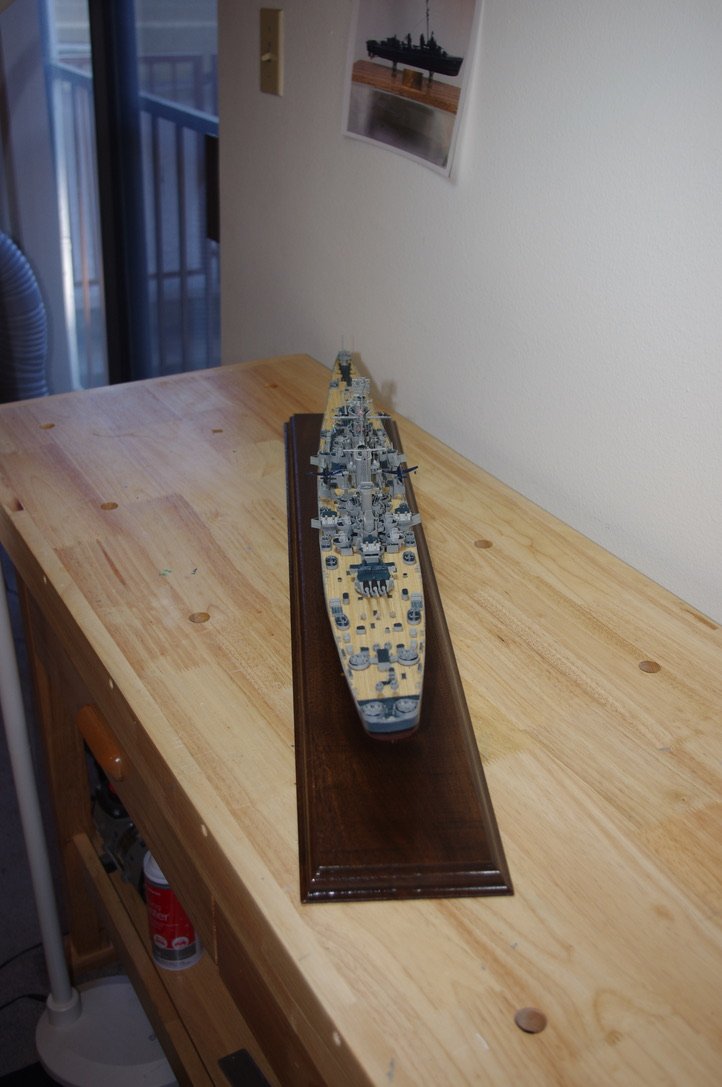 For my next project I built the U.S.S. Alaska (CB-1) in 1/350 scale.   While the Alaska and her sister ship, U.S.S. Guam, did not have distinguished histories, they are elegant and interesting ships.  
I found the Hobby Boss kit to be of excellent quality with clear instructions.   The photo-etched brass parts are well done.   I believe the kit would deliver an excellent model straight out of the box.  None the less, I decided to customize the kit with the following:
·      Infini Model's Brass mast kit 
·      Blue Ridge Model's 3D printed plastic 20mm Oerlikon gun mounts
·      Black Cat Model's 3D printed plastic and photo-etched brass quad 40mm guns and Mark 51 Directors
·      Infini Model's Brass 12-inch gun barrel set with resin blast bags
·      Infini Model's Brass electric winches
·      Artwox teak color wood deck overlay and photo-etched brass detail kit
·      North Star Model's resin Floater nets
·      Black Cat Model's 3D printed plastic paravanes
·      Parts from Gold Medal Model's USS North Carolina photo-etched brass detail kit (primarily for fire control radars).
I painted the ship in her Measure 22 camouflage pattern that she wore during her combat service in the Pacific.   I deviated from the camouflage by not staining the wood deck with Deck Blue.   I'm sure the ship's first Lieutenant had the wood deck holystoned back to its original teak soon after the Japanese surrendered!
I purchased Mike Ashley's Comprehensive Series Scale Model Ship Manual Number 3 which covers the Alaska.  While I won't completely follow his guidance, I do intend to pay close attention to him, especially where he points out defects in the kit and how to reinforce some of the delicate photo-etched pieces.   
Another good source of photographs and technical information is Classic Warship Publishing's Warship Pictorial 43 Alaska Class Cruisers.  
I also have photos of the Alaska Builder's Model that resides at the Oklahoma Science and Technology Museum.
The build took from March 15, 2019 to January 21, 2020 and about 295 hours of bench time.    
Image Comments

Gallery Statistics