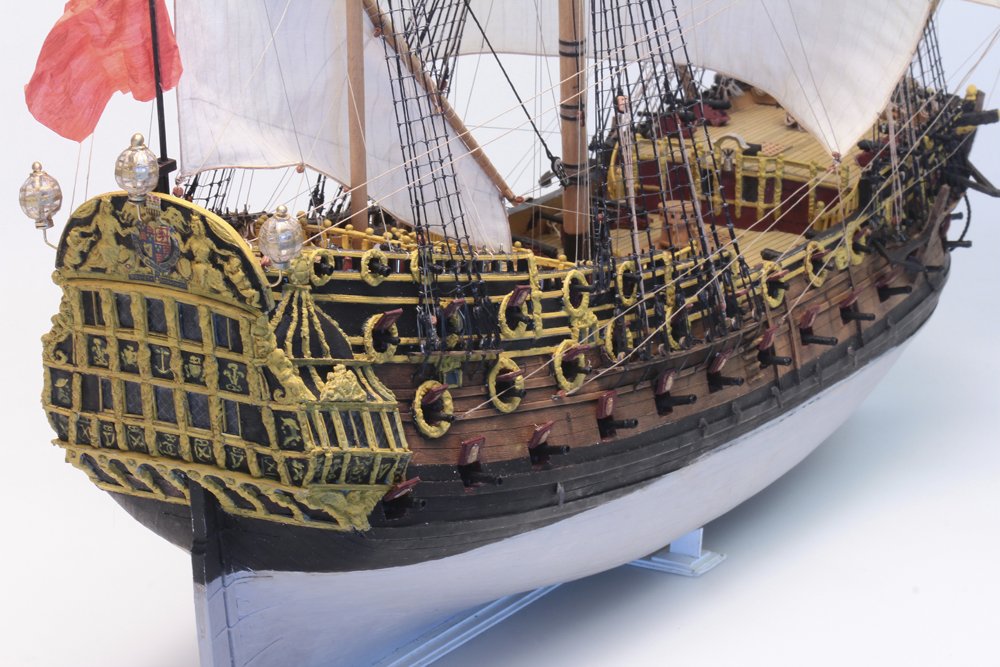 First an English 4th rate: Lennox after Richard Ensor's book The Restoration Warship.
The first Dutch one is a 142 foot long ship, called Akerboom (Oak tree)
The second one is a 160 foot long warship called Alkmaar. Although several Alkmaars sailed for our fleets, none of them matches this model.
Oh, I forgot to mention. They are made of paper and card.
Image Comments

Gallery Statistics