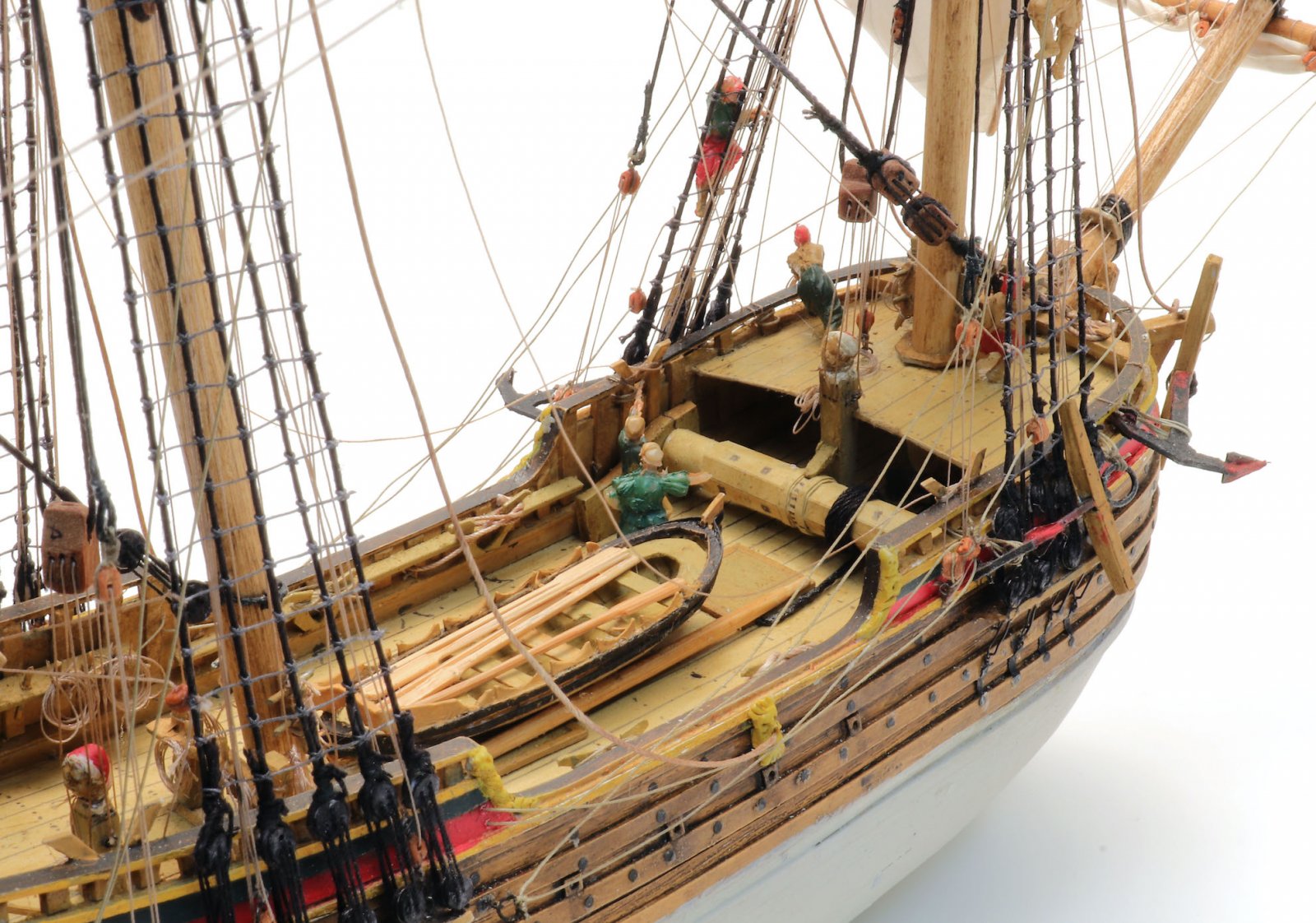 Since my small collection of fluits (and some more ship types) left me for a new life in the Archaeological Museum Huis van Hilde in Castricum, Holland, I felt the strong urge to create another one. My house without a fluit seems too empty and cold :-).
Here it is. As always, the build of the paper hull was a breeze, took no more than 3 weeks, but the rigging is another story. It's long and demanding and I would surely skip the whole proces if not for the incredible reward of looking at a model that suddenly came to live.
I hope you like it as much as I do.
Ab
Image Comments

Gallery Statistics