Lively, 1813, Private Armed Schooner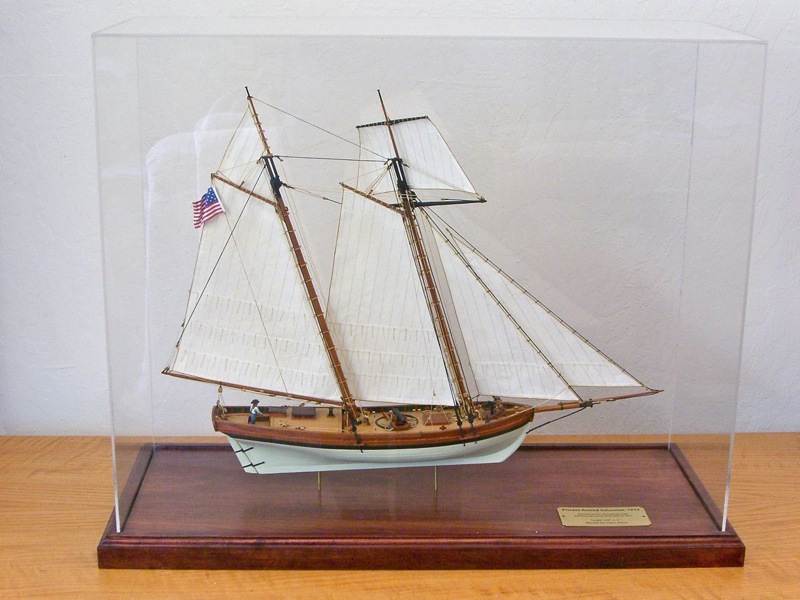 This model is based on model plans that I got from the late Jim Roberts when he started North River Scale Models and which are now part of the kit sold by The Lumberyard.

The model is Plank-on-Bulkhead construction with hull planking in Cherry and Holly. Deck planking is Boxwood and deck furniture is cherry.

Everything is from scratch except the cordage and belaying pins.

This is one of the first models where I employed metal casting (cannon and anchors), scratch blocks and deadeyes, fashioning a figure from polymer clay, and making a set of sails using white glue to add tablings, reinforcements, and reef bands, etc.

Model is 1/4" = 1' (1:48) scale.