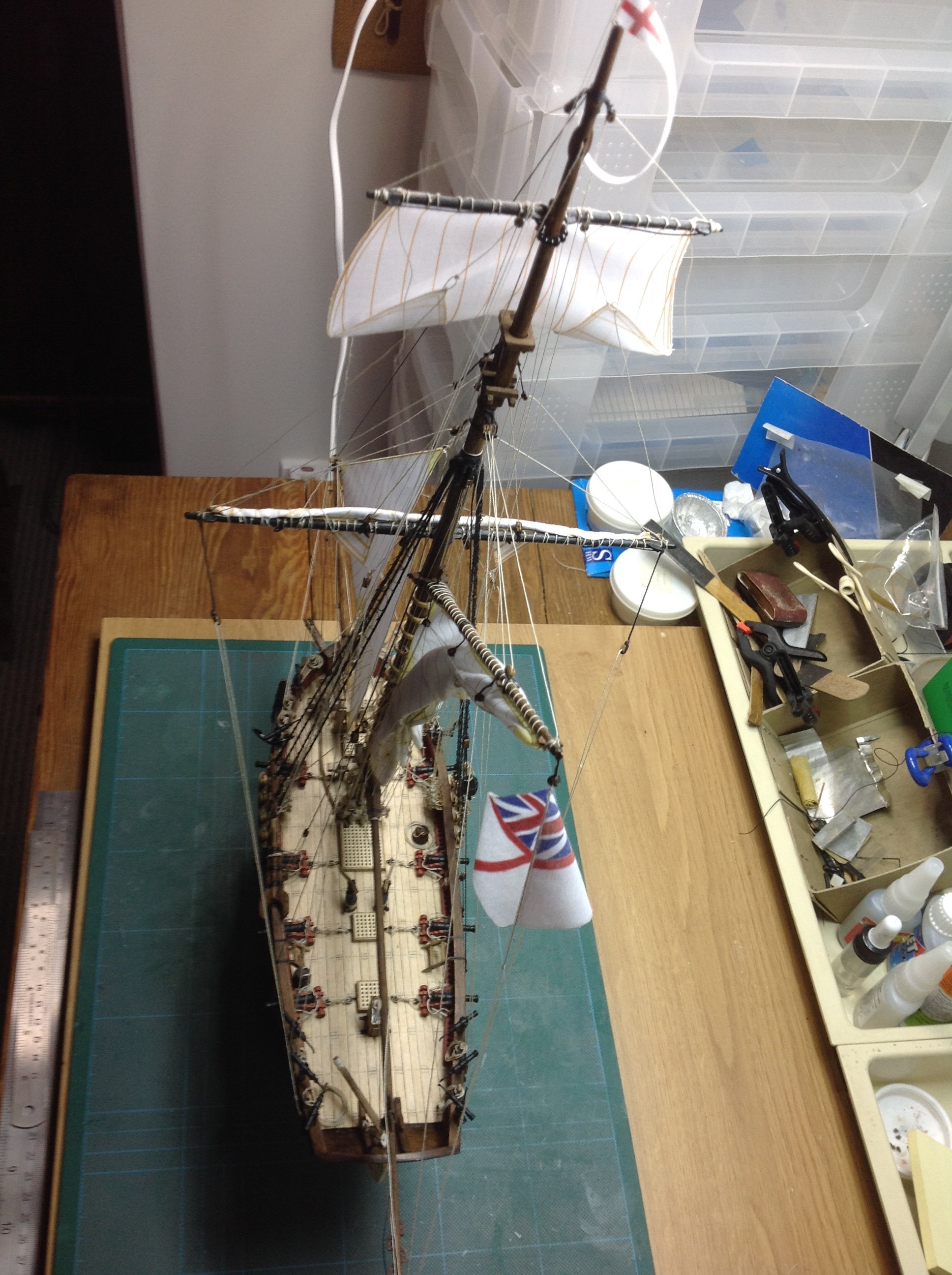 CALDERCRAFT, CUTTER "SHERBOURNE"
RE-NAMED HMS FLY AND MODIFIED A LITTLE. SUPER-DETAILING WITH REFERENCE TO GEORGE BANDUREK'S EXCELLENT BOOK ON THE SUBJECT.
THIS WAS MY FIRST PLANK ON PLANK SHIP MODEL. I HAVE FOLLOWED UP WITH CALDERCRAFT'S CRUISER WHICH HAS BEEN MORE MODIFIED TO MEET THE SPEC OF HMS FLY IN THIS BRIG SLOOP CLASS. THE 'IRENE' BY PETREJUS WAS INVALUABLE.
FINALLY, I HAVE JUST FINISHED VICTORY MODELS HMS FLY. THE MOST DIFFICULT ASPECT I FIND IS TO MAKE MODELS LOOK REALISTIC AND NOT 'OVER FINISHED'.
NEXT MODEL: HMS DIANA BY CALDERCRAFT BUT RENAMED SEAHORSE AS I AM A MEMEBR OF THE ROYAL OCEAN RACING CLUB WHOSE BURGEE EMBLEM IS A SEAHORSE. ....THE FRIGATE OF THE SAME NAME HAD AN ILLUSTRIOUS CAREER.  
Image Comments

Gallery Statistics