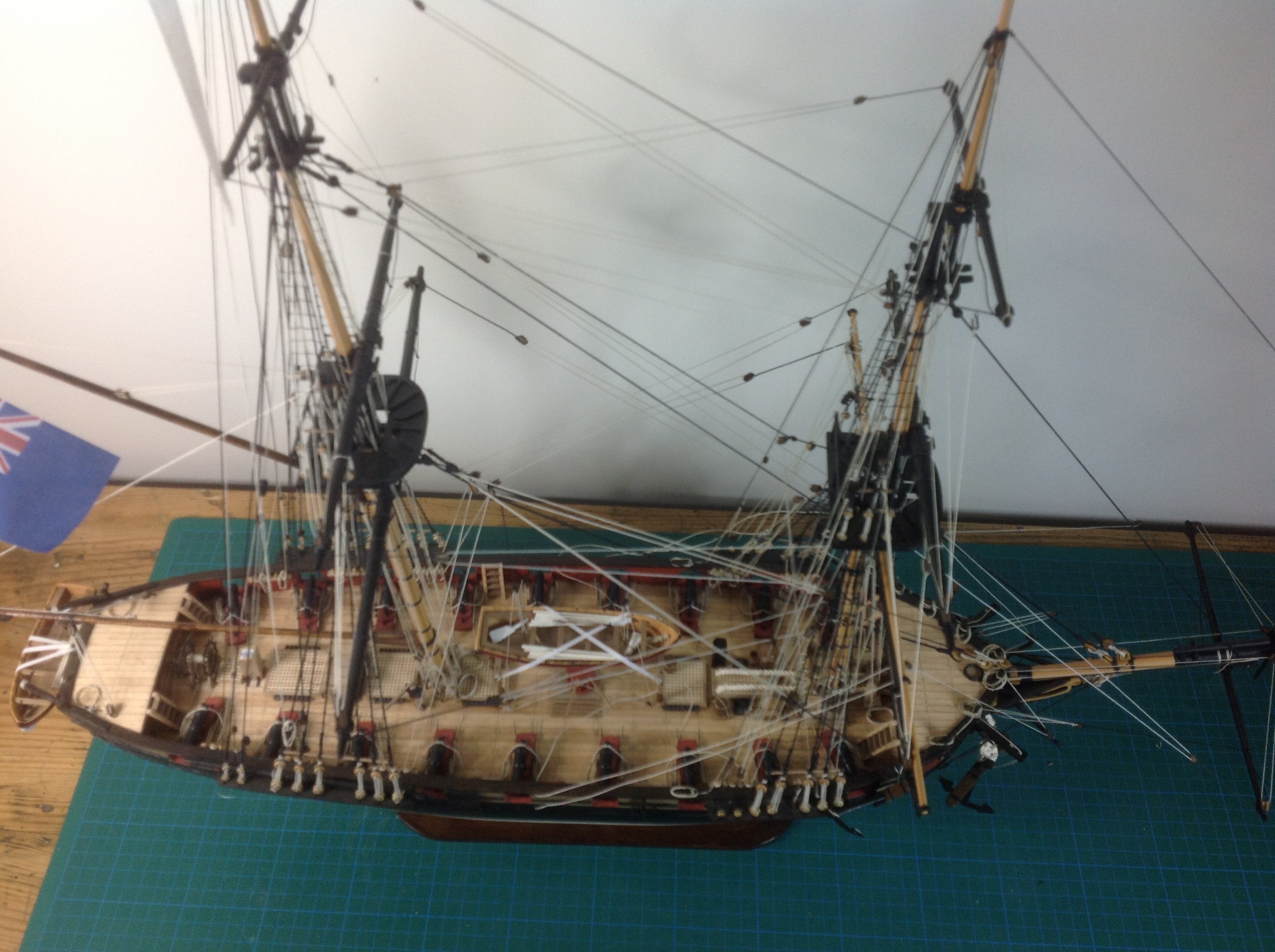 HMS FLY aka HMS CRUISER by CALDERCRAFT.
FLY WAS A CRUIZER CLASS BRIG SLOOP BUILT IN 1812 AND I SUPPOSE SHOULD TECHNICALLY BE COPPER BOTTOM AS IT IS POST 1790.
THIS WAS MY SECOND MODEL, PLANK ON PLANK. ENJOYABLE BECAUSE I MODIFIED THE KIT USING INFORMATION CONTAINED IN THE EXCELLENT REFERENCE BOOK: THE IRENE BY E.W.PETREJUS. A SATISFYING BUILD DUE TO CHALLENGE OF MODIFYING THE KIT.
Image Comments

Gallery Statistics