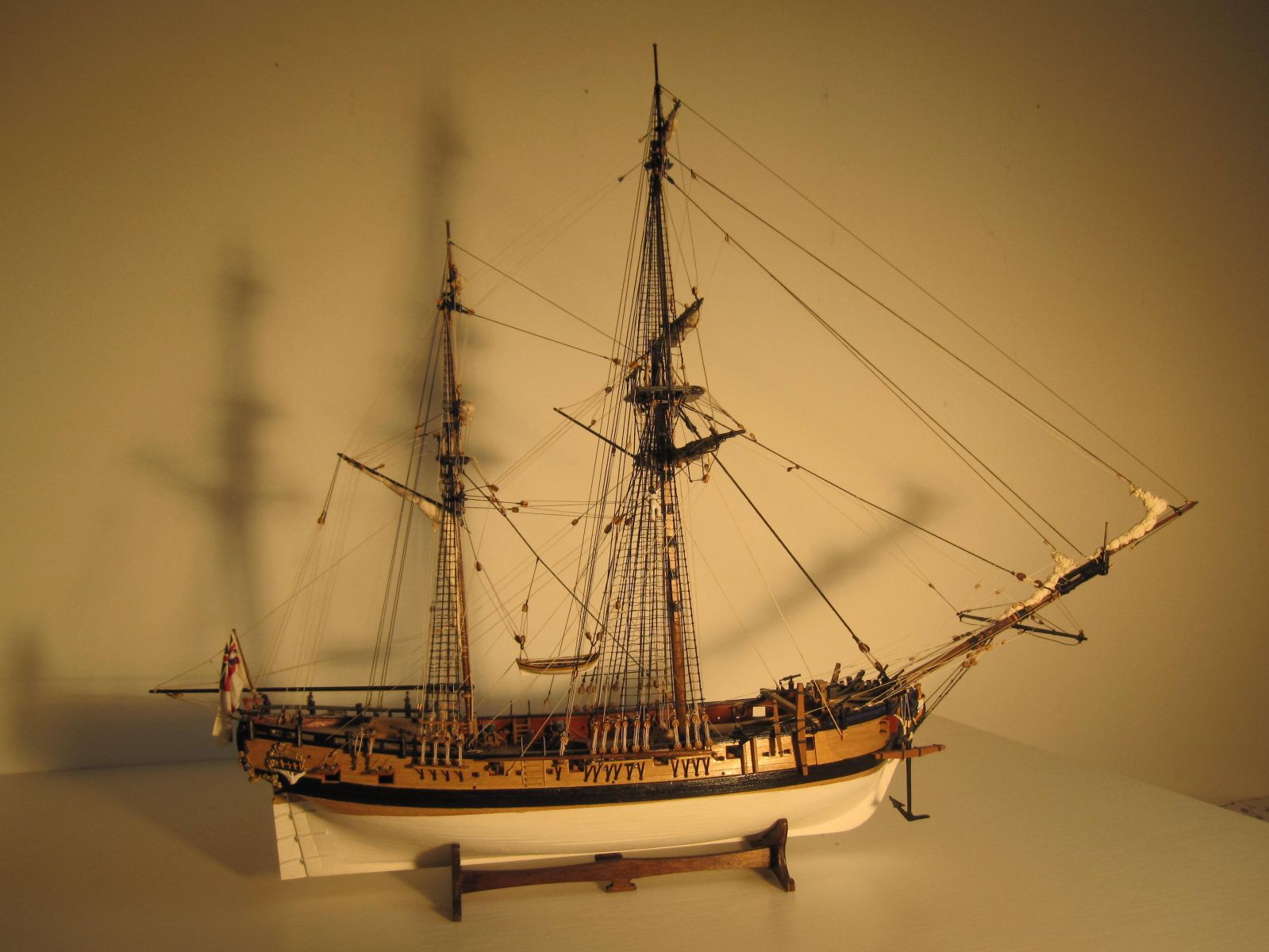 A few additions to the kit out of the box were made:
A boat (resin kit from caldercraft) was added. It was supposed to be stored on the mortar housing and is now being hoisted out.
A jib stay with traveller was added as well as the missing mizzen topgallant stay.
Furled sails were added. The running rigging to the sails is reduced. Only the main ropes are shown – no bunt lines, leech lines or reef tackles. They would hardly be visible anyway and I was too lazy to provide them all.
The flag is hand painted onto the same cotton as was used for the sails.
This was the most satisfying kit I built so far. Great value for money, many details and the size of the finished model is still easy to handle.