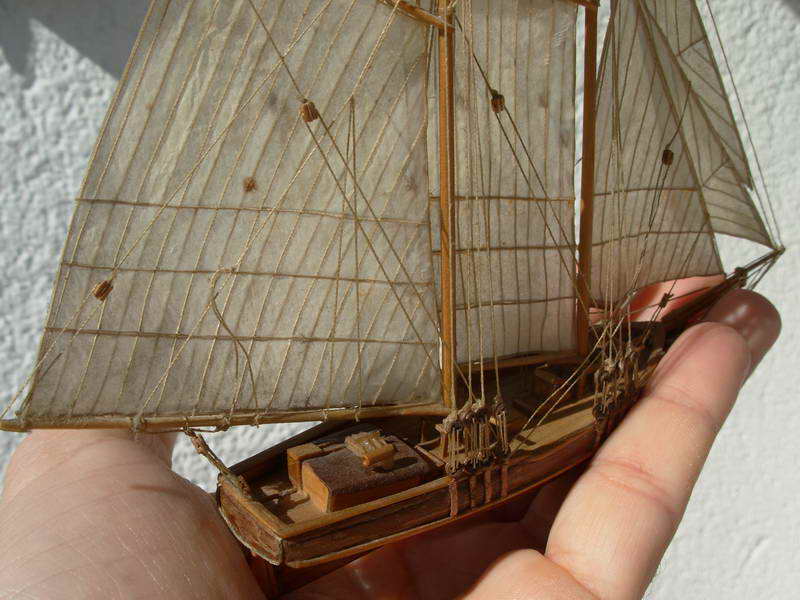 Golleta Flying Fish, on drawings Corel, scale 1:50.
Reduced in scale 1:200 as I like small.
I liked it fast lines and great sailing surfaces.
The model was made many time ago and was may first model.
The keel and firs hull was made from paper and then used wood for finishing and structures.
There is many wrong and over sized details but this was done in the pre-internet era so i hadn't to mach in formations.