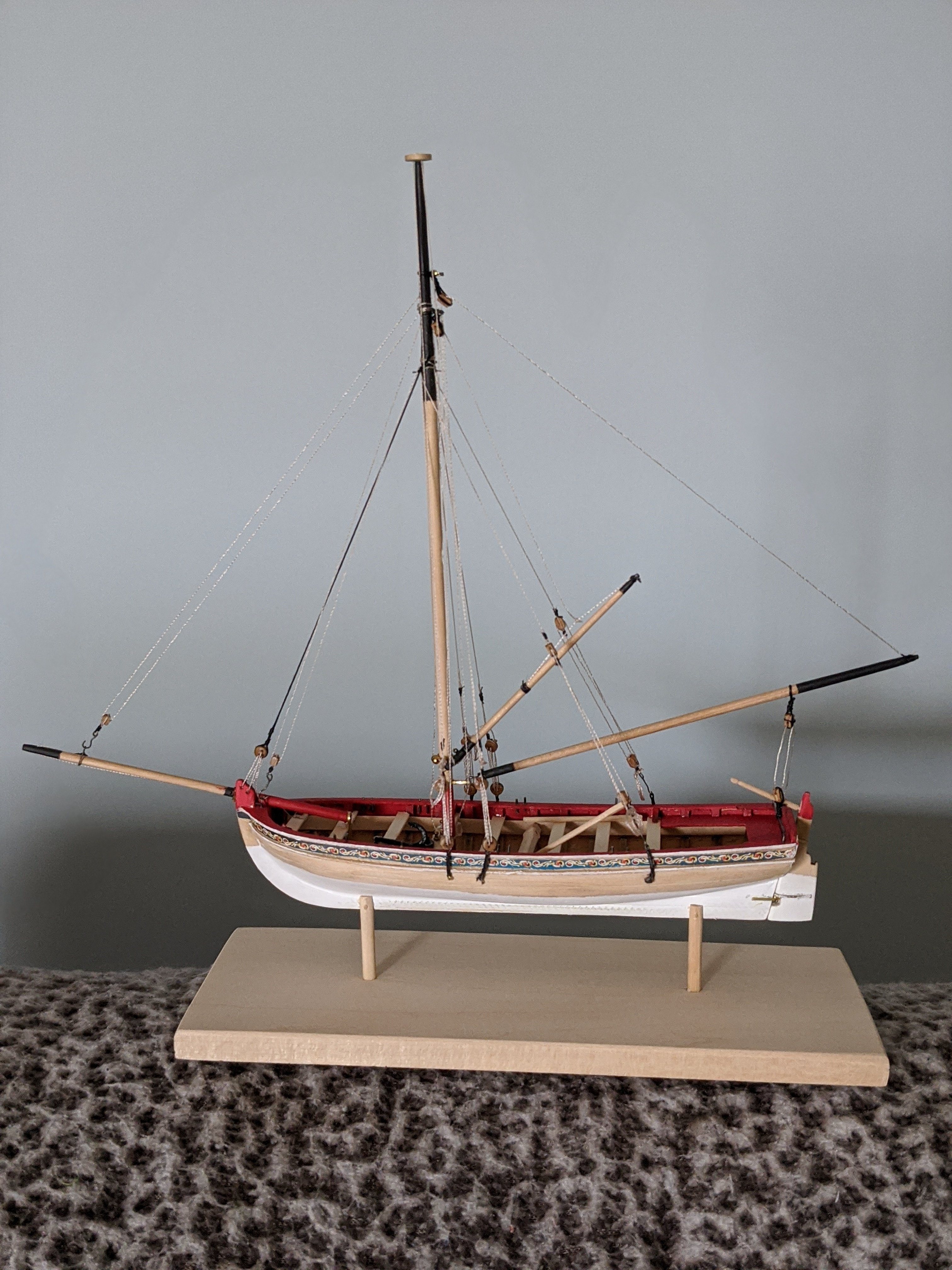 Content Count

46

Joined

Last visited
I had to make my own ballard's. 6mm tall and a tight .010 tolerance with a have drill and files. Who needs a lathe. Lol

Edwardkenway

reacted to a post in a topic:

Adventure Pirate Ship by gremreeper1967 - Amati - 1:60

Planking is complete with the exception of a few touch ups. I do have one issue however. The last picture shows what needs to be fixed. According to the plans, it is above the water line but I don't have any measurements for the water line. I'm measuring off of the actual size plan. Any ideas as to what to do with this area?

Snowy, we started watching our grand daughter since the closed the day care so I don't get to work on it quite as much right now. She is two and I did have her helping me drill some holes the other day. She is going to catch the bus real early, lol.

Bob Clerk, how would you spile a 4mm plank? Are you referring to the tapering to the widths calculated for each station?

VTHokiEE, I'm not exactly sure what type of wood it is. There is nothing in the plans with that info. The taper is just 1mm. I tried soaking the pieces for about 20 minutes but ended up breaking another one. I'm about at my wit's end. I have attached a close up of the wood, maybe someone knows what kind it is.