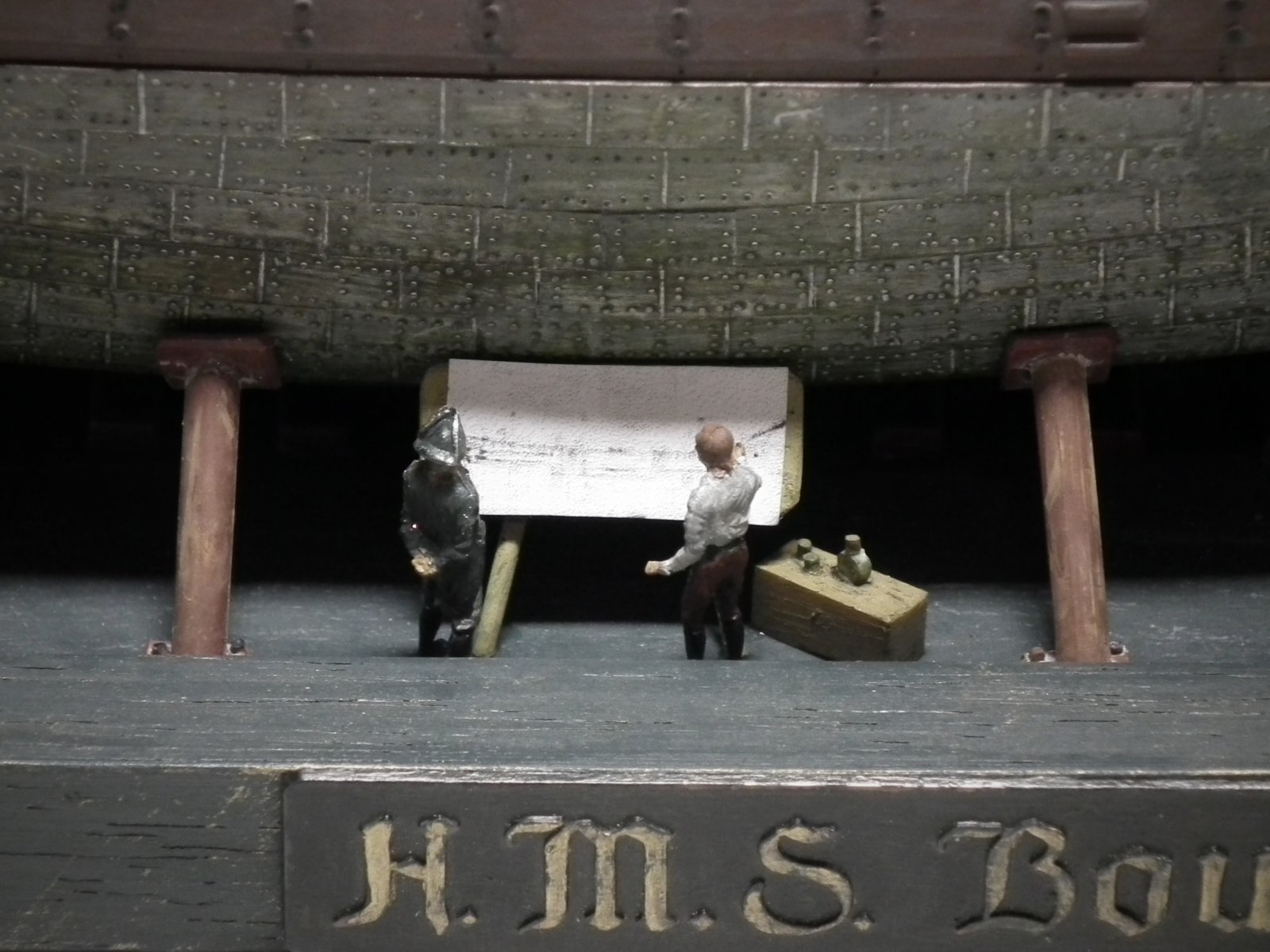 Here are pictures of my HMS Bounty, a Revell kit in 1/110 scale. 
I got this kit from friends who were cleaning up their attic.
 
Normally I only build 1/72 scale military models (and wooden ships). At first I didn't want to build this model. But it was a challenge: to apply my ideas and techniques of military modeling to a ship.
General objectives
Have fun
Do something different and see what it becomes
Apply more details
Don't buy extra parts, make everything yourself.
Please check out my build log on MSW at:
Image Comments

Gallery Statistics