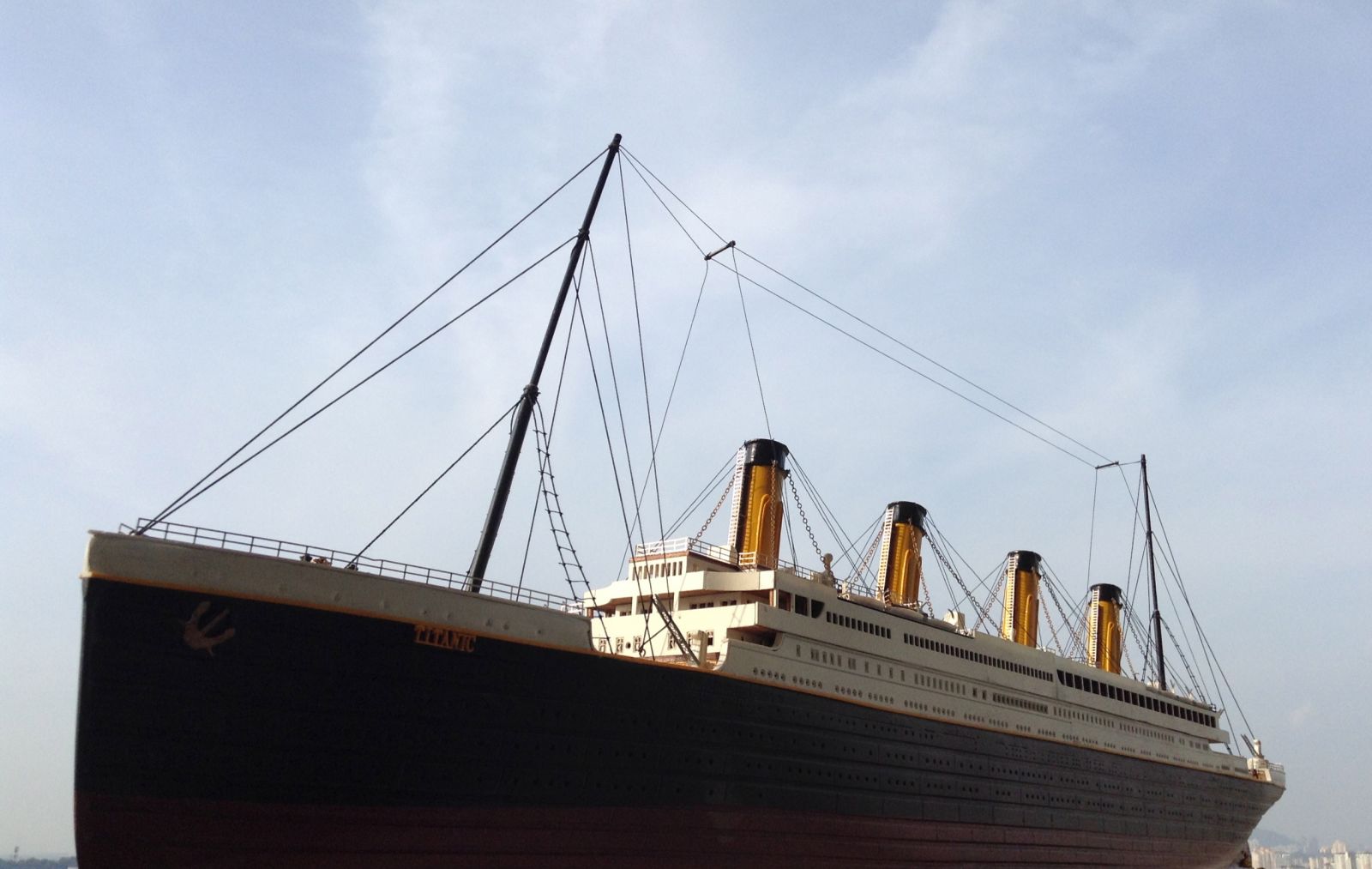 Titanic was imported from the USA in an almost-complete condition. What this means is that while her chimneys, hull, and stern were already up, her masts were not connected fully. This is due to packaging requirements which meant that Titanic had to be placed in a flat manner and without anything protruding out.

Fortunately, I only had to get some glue and affix Titanic's masts together, and then strung her cables up. Voila, she's ready and now my pride-and-joy at home!

In fact, Titanic's the first model ship that I had to DIY in years, with the last one being a USS Arizona and a small submarine, more than 8 years ago!