HMS Pickle, Caldercraft, my interpretation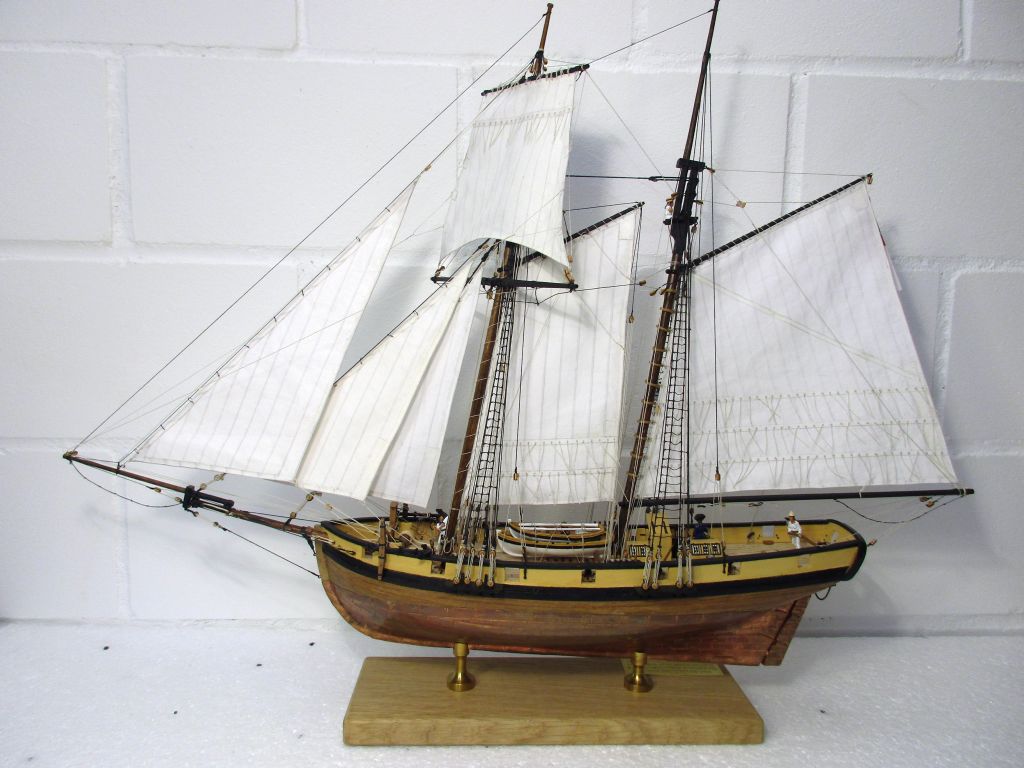 This basically good Caldercraft kit was altered in various aspects:
- The stern was changed according to RMG's plans of the Adonis-class cutters/schooners.
- The proportion of the rigging was changed to follow those of the proposed rigging of the Adonis-class schooners in Karl Heinz Marquarts book 'The Global Schooner'. The masts were reduced in height and the proportions of the bowsprit altered.
- The 19' launch was shortened into a 16' cutter and the boats placed on the centerline between the masts.
- A full set of sails was hoisted and the rigging completed accordingly. The sails are made from fine cotton dyed in tea. The seams are drawn with a pencil and the hem glued.
- Additional changes were made, such as the bow stretched a bit, a slightly different color scheme used, a new galley flue added, a second anchor added, a self painted flag hoisted etc.
The build was a bit of an adventure and a pleasure. I think that Pickle with the alterations now resembles more an Bermuda built schooner of the early 19th century.

Image Comments

Gallery Statistics