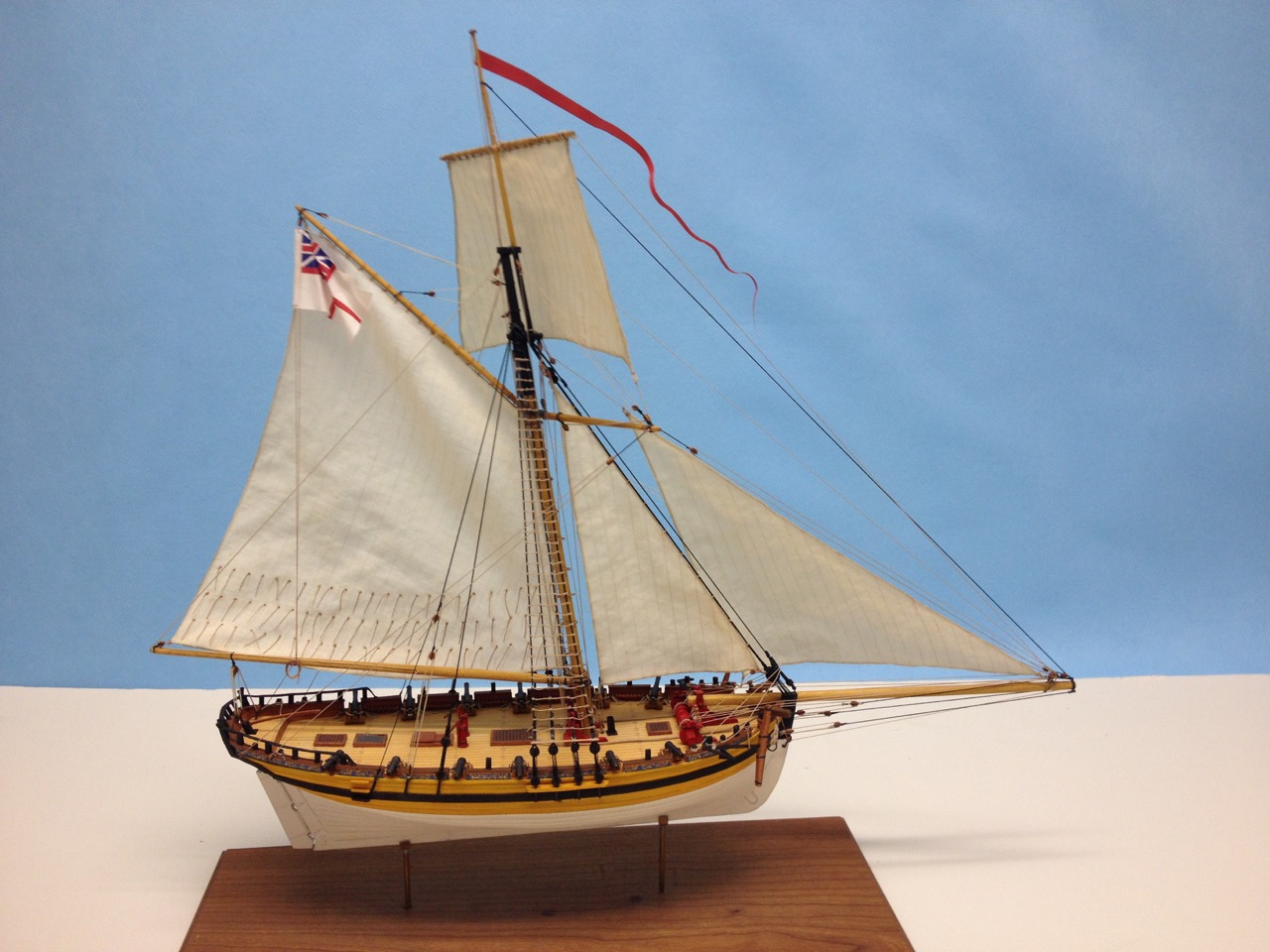 This is my first paper model. This is from the Shipyard line of kits from the Polish company called Vessel. The kits are sold in the U.S. by Ages of Sail (http://www.agesofsail.com). The hull and nearly all the deck details are cut from pre-printed paper parts provided in the kit. Some things, like the mast and spars and blocks are wood, purchased separately.

The sails are cloth, and the cannons are brass, sold by Syren Ship Model Company as small swivel guns. The blocks are swiss pear blocks that were also sold by Syren (sadly discontinued).

Some aftermarket parts were used, such as the gratings and the gun carriages, which I adapted from a detail kit sold by the Polish company GPM for a different model.

Building this model was a real challenge in patience for me - there are a LOT of little parts to cut, and the instructions take a bit of study, like it's in code. But overall, I had a blast building it. The kits are VERY inexpensive and if you photocopy the parts before you begin, you can usually recover from basic screw-ups – I certainly had a LOT of opportunity for that!

A thoroughly enjoyable build.
Image Comments

Gallery Statistics