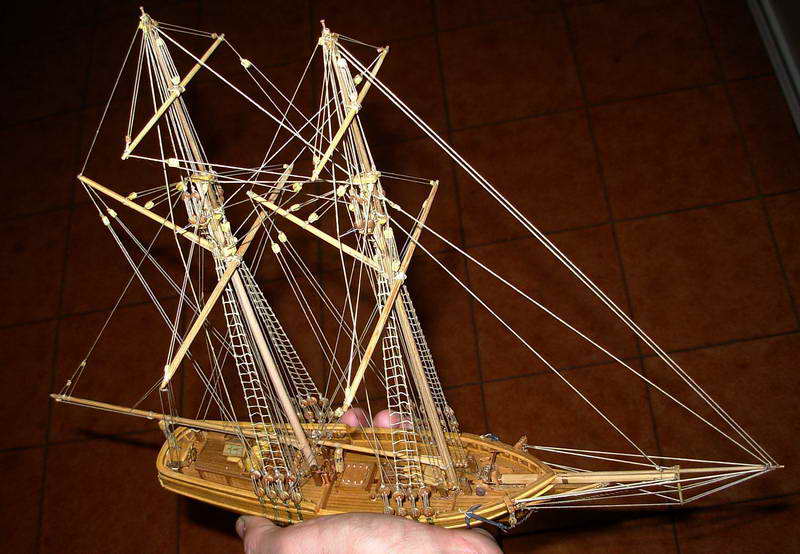 Another model of the same boat; Flying Fish, drawings Corel 1:50 reduced
This model also was done long time ago, without any other references than the mentioned drawings.
The only modification was the square sails as I saw on one Amati kit that probably for rear winds this type of boats used square sails.
I hadn't intention to made a perfect museum reproduction but a litle "wif"