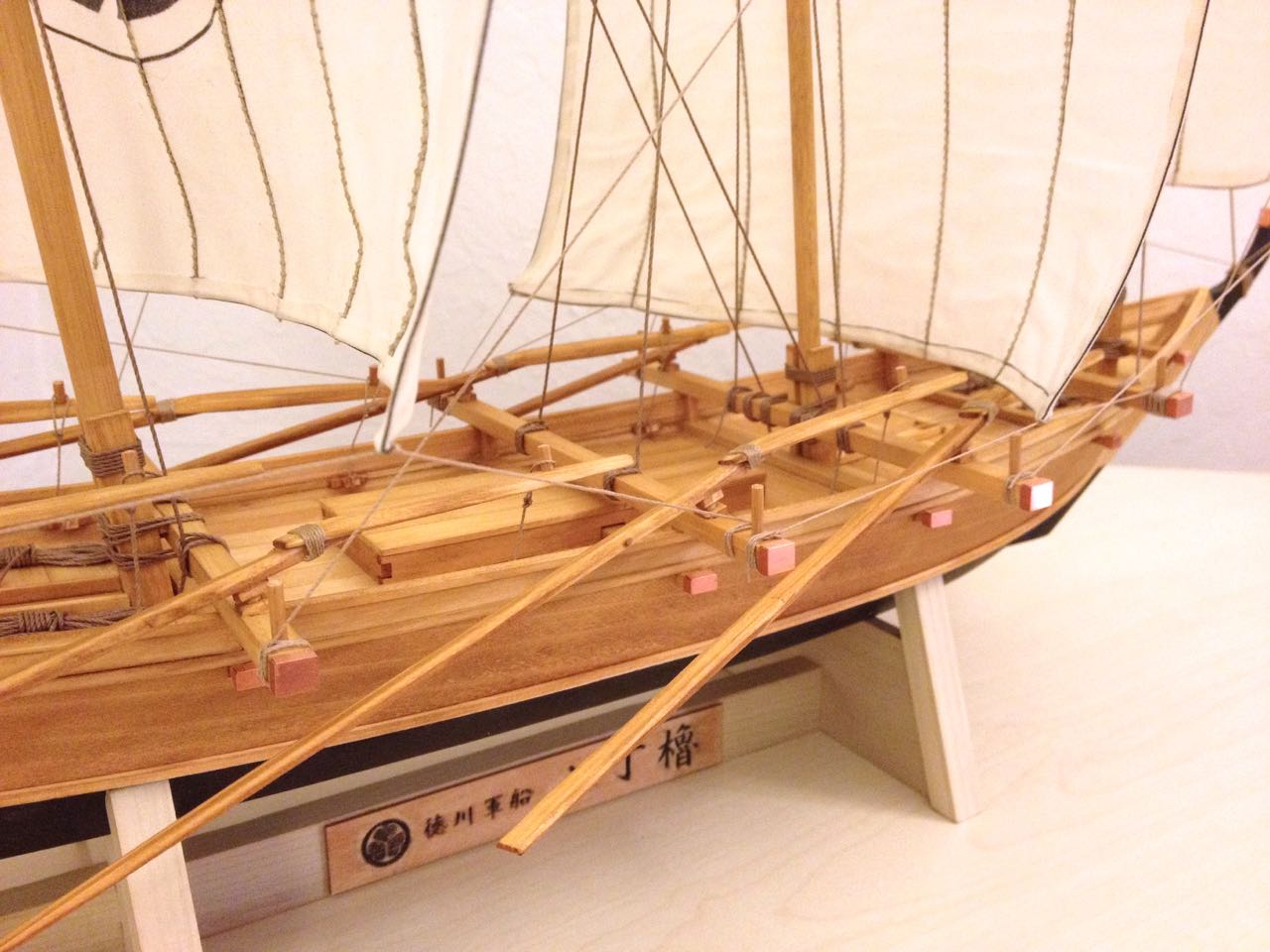 Photos of my recently completed Hacchoro kit from Woody Joe of Japan. This is a pretty quick build, and at 1/24 scale, it's easy to work on. The kit is made up of laser cut parts. Not as much reliance on laser cutting as their Higaki Kaisen, but all major parts are provided. Still, there are plenty of strip woods and a bit more reliance on sanding a few things to shape than the Higaki Kaisen. The model is about 24" long, so it makes a nice display with the sails up and all.

This was a VERY enjoyable build, took a couple months, and it looks great on display. I bought mine from zootoyz.jp for about $170 including express mail shipping.

Note that I had rushed completion of the model so I could put it in a display and as a result, I screwed up the sails. I hadn't noticed, but I installed them UPSIDE DOWN! I hadn't noticed because it seemed natural that sails are slightly trapezoidal and the lower end is wider than the top. NOT on Japanese boats.

I don't think it went noticed by very many people. But as soon as I had the chance, I fixed the issue and took some corrected photos.