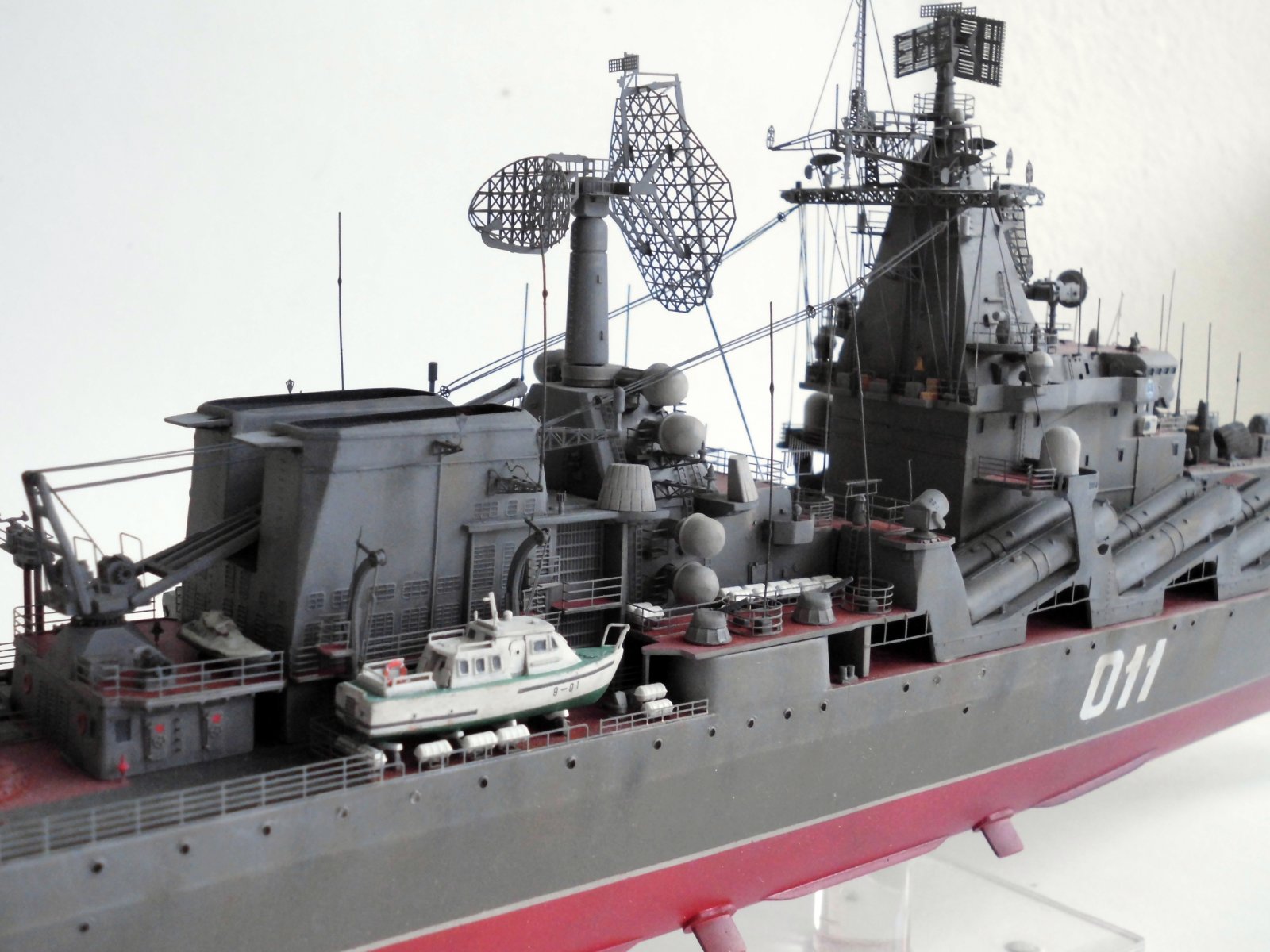 A model of modern Russian destroyer 'Varyag' (pr.1164 Slava Class) in 1/350 scale.
This is the fourth ship of the serie 1164 Atlant (NATO Slava class). A guided missile destroyer in which the 16 tube launchers of anti-ship missiles bazalt stand out bringing to these class of ships a very characteristical looking.

The built is based on Trumpeter's kit together with some aftermarket adds such as GMM set of photoetched parts (sold specifically for this kit) and tons of different stuff from my spare box.

As a touch, I made the stern lettering of the ship photoetching by myself a piece of brass DIY.
Hope you like!
Image Comments

Gallery Statistics