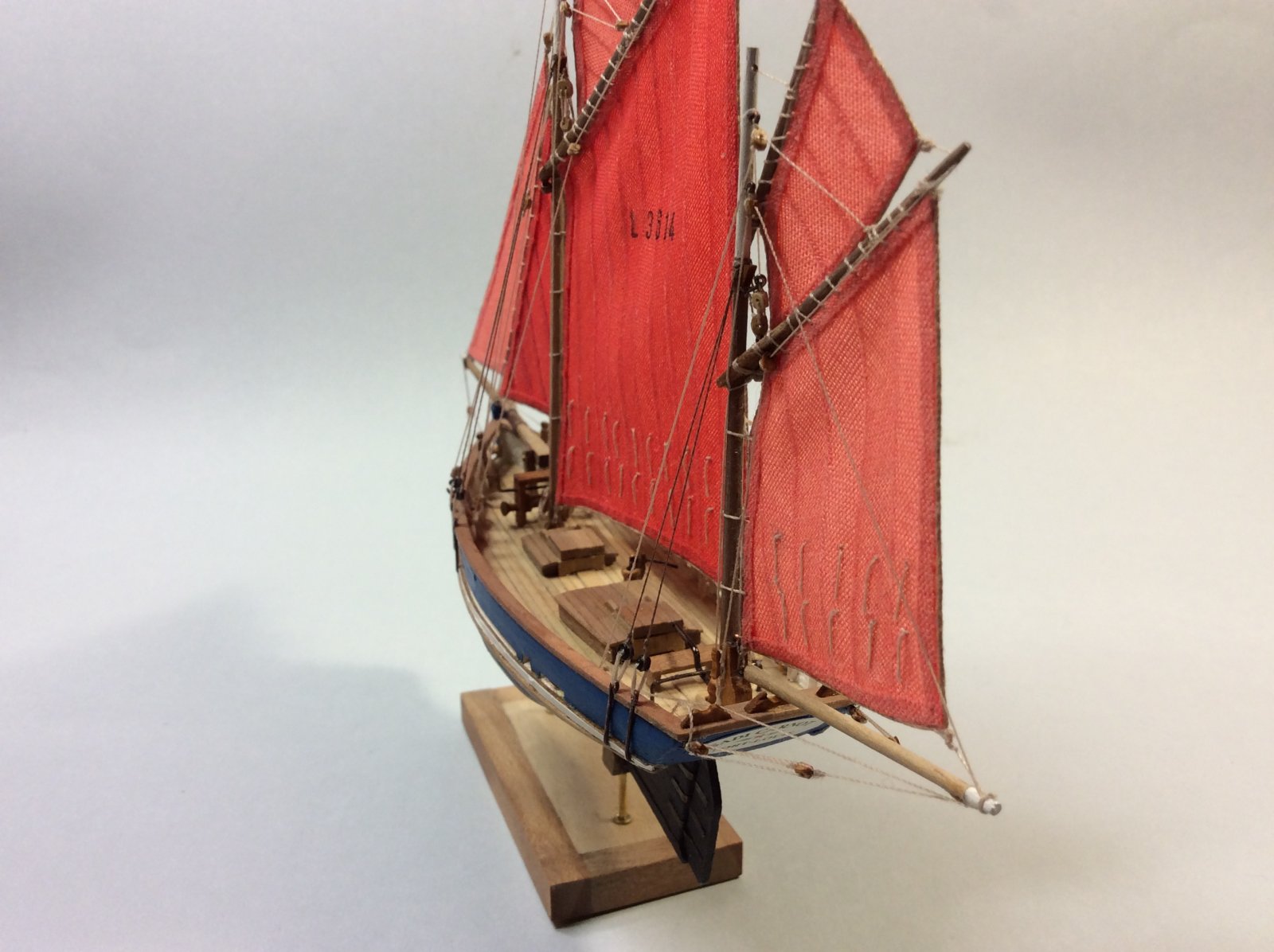 Launched in Guillaume´s shipyard in 1895, the Sadi Carnot was one of the first dundées to have a square aft built in Palais. With a very pronounced draft, a stern with little overhang and its bottom outlined in a V, it could carry a real substantial ballast. It was a fast vessel that showed notable nautical characteristics. Its mainsail of free foot and slightly concave, it shared similitudes with the old bare chalupas.
Dedicated to fishing, it had its main fishing grounds right up to l´île d'Yeu and Rochelle, this last port frequented by the fishermen of Port-Louis that sometimes used it as a winter base. During the summer it fished sardine by bait in the rock bottom corridors of Groix and Belle-Île towards Concarneau.
The Sardi Carnot ended its career and was scrapped in Port-Louis in 1912.
Image Comments

Gallery Statistics